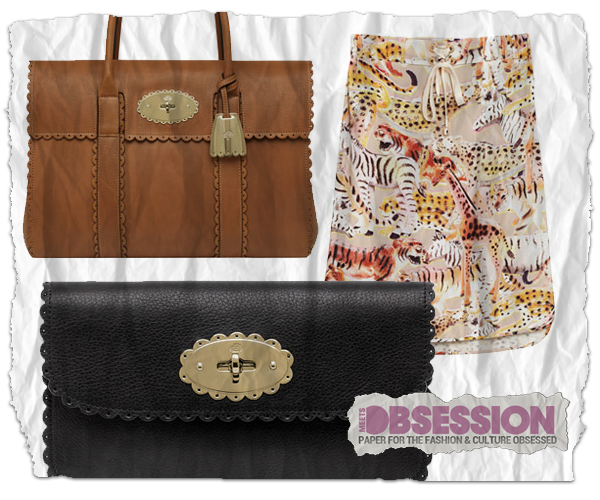 The Mulberry Del Ray just got a delicious new best friend.
The UK-based fashion house recently released a new line of bags which are part of their new "Cookie" collection.
The collection takes Mulberry classic designs, such as the Lily and Bayswater, and turns them into sweet creations with a scalloped, cookie cutter trim.
Retailing at $435, the bags are now available at select stores and online at Mulberry.com.
In addition to the dessert-inspired bags, the collection also offers various accessories such as floral scarves, shoes, sacchrine keyrings and select clothing in this season's pastels, as well as a literal take on a tiger print.
This pretty and playful collection, which will have you reminiscing about your childhood days, definitely puts a new, positive meaning to the phrase "cookie-cutter collection."
See the entire collection here.
Tags:
Mulberry