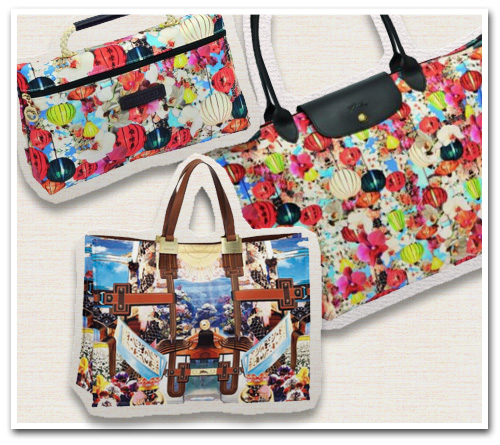 British Fashion Awards winner Mary Katrantzou continues to put her signature blown glass prints on fashion with a "When East Meets West" collaboration with Longchamp.
Described by Katrantzou as a "fantasy world," the capsule collection of handbags  feature motifs of paper lanterns, orchids, dragons, and architecture inspired by Vietnam—in other words, the collection is a modern Asian fantasy mash up like no other.
Katrantzou, a self professed lover of Longchamp, describes the must-have bags as a staple for every stylish woman—a statement possibly made even more true when this collection debuts.
This collaboration is a match made in accessory heaven, as these handbags keep to each label's aesthetic—Longchamp's chic functionality with Katrantzou's fantastical, eye-catching prints.
The limited edition spring line will pre-launch on January 23 on Colette's eshop.
Tags:
Longchamp
,
Mary Katrantzou