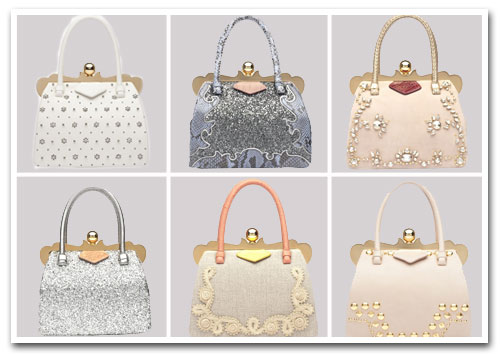 In the midst of all the upcoming fashion weeks soon to premier in the fashion capitals of the world, Miu Miu—Paris Fashion Week heavy-hitter and little sister brand to Prada—is joining in on the Valentine's Day goodness in New York with a "The Woman Dress" party and a limited edition collection of 46 bags.
The party is a promotion for the French brand's new project, "Miu Miu Women's Tales Saga," a film series that captures the feminine love affair with Miu Miu—an epic love story it should be, I might add.
But the excitement seems to be centered around the limited edition bag collection that is set to premier the day each Fashion Week starts.
Each fashion capital—New York, London, Milan and Paris—will have a set of bags specifically to debut in the Miu Miu store that correlates in the city. The upcoming New York Fashion Week one has 16 bags.
The bags feature a consistent use of the same kisslock styled handbag made of the most exotic materials such as, crocodile, ostrich, teju, python mixed with lurex jacquard, patch brocade, linen, and to top it all off, glitter.
Each bag will be a unique handmade piece that is made with up to 17 different material combinations and 12 different processing techniques.
To make the unique bags even more special, each bag will come with an ID card and a miniature book tempting you with the 45 other handbag silhouettes.
The bags will start at $1495.
Sorry guys,  but it will be hard to outdo these gifts for your lady on Valentine's day.