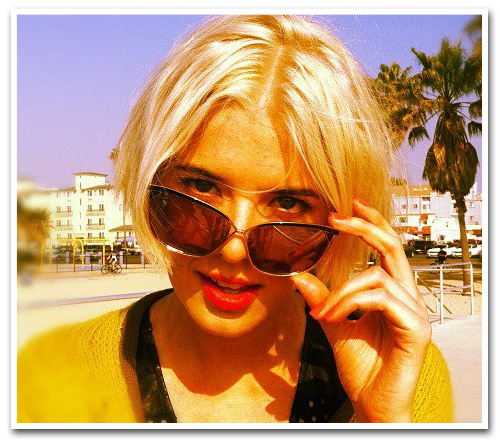 Photo: Courtesty of Rebbeca Minkoff
While Agyness Deyn took a hiatus from fashion to pursue her acting endeavors, we can all rest assured that the British beauty is back. According to Rebecca Minkoff's recent tweets, Deyn is the new face for Rebecca Minkoff's Spring/Summer 2012 campaign.
While Deyn was getting ready for her West End debut for the play "The Leisure Society" and playing a stripper for the Danish film "Pusher," she was also posing and strutting on a Venice Beach for Minkoff's ad campaign.
This is not the first time Minkoff and Deyn have worked together, as Deyn is often photographed sporting the New York-based designer's work, such as Minkoff's coveted purses and a gown for the ACE Awards back in November.
Minkoff is known for using technology and all aspects of social media in her fashion marketing, so it will be exciting to see how these two fashion icons will promote this new campaign.
Check out a few of the behind-the-scene photos below, courtesy of Rebecca Minkoff.