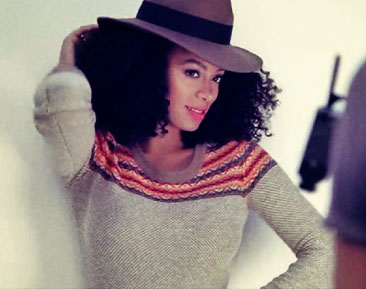 It's no secret that we love us some Solange.
A modern day style icon and sister to songstress Beyonce, Solange has fashion's attention.
2011 brought Solange a gig as the face of Rimmel London, and in 2012, she was tapped by Vogue UK  for her own "Today I am Wearing" fashion blog.
Taking notice of Solange's newfound status in the fashion industry is brand Madewell, who recently tapped the sometimes DJ as the new face of their fall 2012 campaign, "Mix Well. Madewell."
Knowles will be featured in Madewell ads next month, and on the cover of the brand's fall 2012 catalog. Until then, you can watch Solange's behind-the-scenes video.