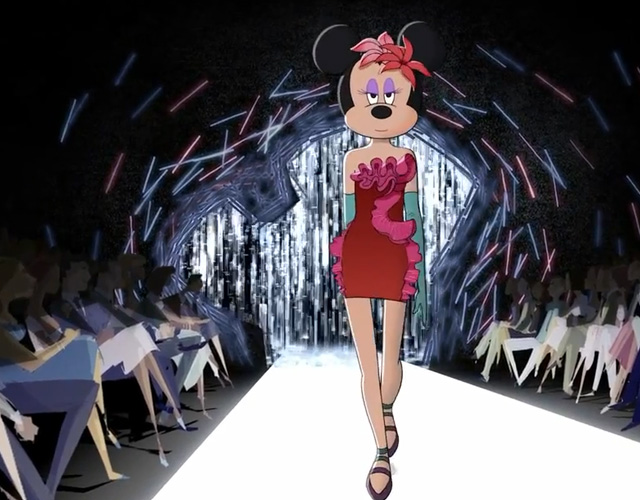 A few months ago, we wrote about the collaboration between Disney and Barneys New York in which Daisy Duck, Minnie Mouse and Goofy received high-fashion makeovers.
The beloved children's characters got stylish hairdos, new clothes by  Balenciaga, Balmain, Dolce & Gabbana, Lanvin, Nina Ricci, Proenza Schouler and Rick Owens—and, of course, new svelte bodies.
But apparently, not everyone likes a skinny Minnie.
The controversial debut of Barneys New York and Disney's 2012 "Electric Holiday" campaign received a lot of criticism, citing that the children's character makeovers added "to the tremendous pressure on young girls and women to attain photoshop perfection." An online petition asking Barneys to "leave Minnie alone" has already gained over 143,000 signatures.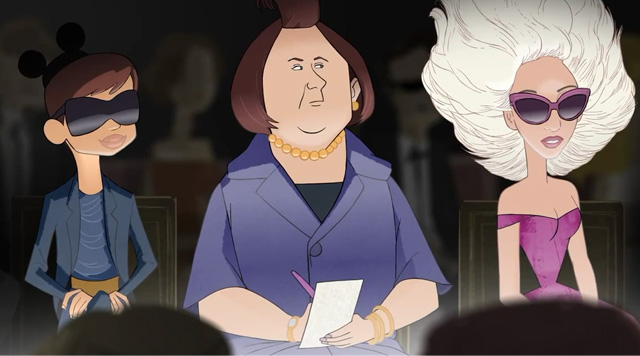 Outraged or not, no one can deny the adorableness of this five -minute "Electric Holiday" video, which answers the question, "what would Alber Elbaz, Sarah Jessica Parker, Lady Gaga, Carine Roitfeld, Franca Sozzani  and Suzy Menkes look like as Disney characters?"
Also, Disney characters such as Tinkerbell, Cruella de vil Cruella and Captain Hook—who looks a lot like Galliano—make noteworthy cameos.