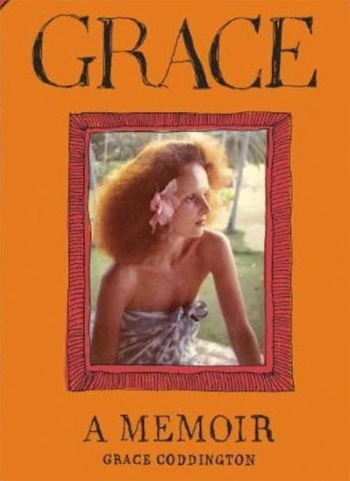 Ever since the acclaimed documentary film, "The September Issue," Grace Coddington, who has always been behind the scenes, has become a household name in and out of fashion.
With her incredible eye for detail, she has become known as one of greatest creative directors in the fashion industry. And in the "September Issue," we got a small glimpse of her brilliance as cameras followed her around Vogue magazine.  But before she was creative director for Vogue magazine, the fiery-redhead was a model, adding to her experiences within the world of fashion.
And in just a few weeks, Coddington will release her official memoir entitled, "Grace: A Memoir."
To get us even that much more excited about the release of Coddington's book, Vogue released an excerpt from the memoir in which she writes about her early career as a model.
In "Grace: A Memoir," Coddington reveals personal details about her affairs as a young model, her stint in nude photography, and her vehicular accident, which ended her modeling career. Despite this setback, she went on to reach a level of success in the fashion industry that most never will.
Whether you want to follow in Coddington's footsteps or simply enjoy reading about fashion, this memoir is truly a must read and the perfect holiday gift.  Your can pre-order the book here.
Tags:
Grace Coddington
,
The September Issue
,
Vogue