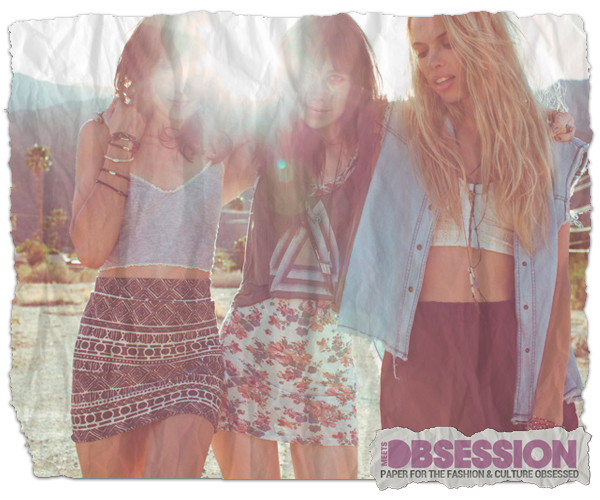 Courtesy Photo
How an Italian-based company so perfectly understands what's cool and current in Southern California is a mystery, but Brandy Melville has done exactly that.
And this is a true feat, one that is larger than the length of miles from Malibu to Milan, as "SoCal Cool" is perhaps the most fraudulently overproduced style in the world, with everything from Old Navy graphic tees emblazoned with faux-vintage Malibu High School screen prints to the Hollister lifestyle brand.
And anyone who lives in Southern California knows that no one born and bred in Southern California wears Hollister.
Hollister tees, for all intent and purposes, is how tourists and mid-Western co-ed transplants are as identified as posers trying to live the California dream.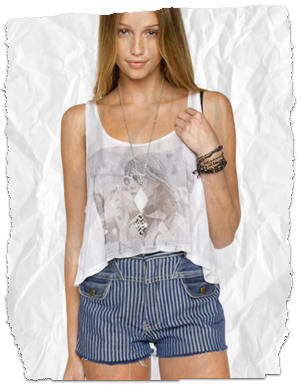 Brandy Melville, on the other hand, must have some Italian spies living right on Ocean Avenue, gathering intel in Santa Monica to have created it's collection of loose knit sweaters, barely-there sheer tanks, short satin shorts, and off shoulder dolman tops essential to the uniform, ahem, wardrobe of every girl in Los Angeles.
Brandy Melville captures the essence of Malibu fashion without being stamped with it, and anyone who really knows Malibu knows that's legit.
With ease, anyone who falls into a Brandy Melville boutique can recreate a Rumi Neely-worthy coordinate without breaking the bank.
Now, we just all need a boyfriend like hers who knows how to take pictures of us against a Venice Beach sunset with ombre hair and the perfect off shoulder knit!
Brandy Melville has a number of boutiques in Southern California as well as boutiques in SoHo, New York, and most recently,  the Ala Moana Center in Hawaii (Alohaa!).
And if you're in some other place than NY and Southern California, no need to fret, you can still find her collection online, which is currently sold at  brandymelvilleusa.com, Revolve Clothing and Piperlime.
---

Sinta Jimenez is currently obsessed with Opening Ceremony collaborations, Band of Outsiders, warabi mochi from Temari Cafe, meteor showers, and finding a Jeff Buckley soul with a Jason Segel sense of humor.
All author posts