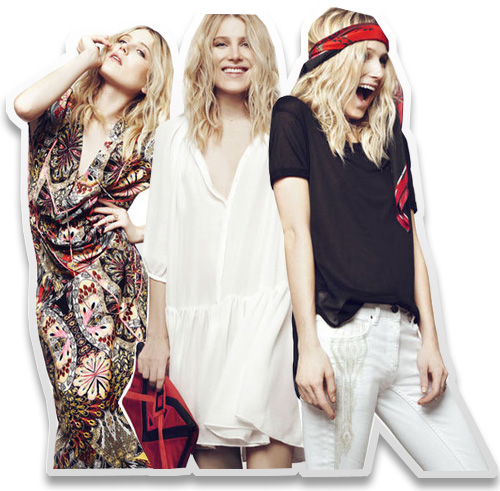 Courtesy Photo
California model Dree Hemingway, who happens to be the great-granddaughter of literary figure Ernest Hemingway, may not have literary pursuits, but like her great-grandfather, she has a love affair with Paris.
So it's not surprising that the 24-year-old has recently collaborated with French contemporary label Sandro to design a 10-piece capsule collection.
The micro collection features sporty boho looks that are made up of linen T-shirts, breezy white and black frocks that are long and short, print-accented skinny jeans, and frayed shorts that are lightly dyed on the top. The collection is very billowy and free—perfect to make everyday wear effortlessly chic. The most elaborate look is the silk psychedelic peacock print maxi dress.
The looks are very 70's inspired—mostly from 1970's snapshots of her late, model aunt Margaux Hemmingway and men's rock climbing books, in addition to her own childhood in Idaho.
In addition to this collaboration, the Parisian brand recently opened their first U.S. store  in Manhattan.
Dree Hemingway for Sandro will debut this Spring.