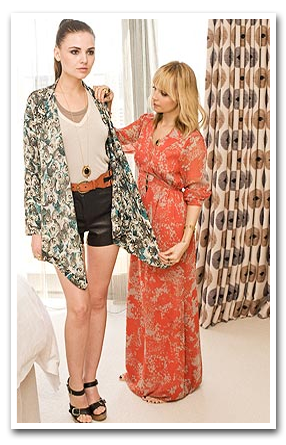 While her upcoming gig on the reality competition show Fashion Star  is premiering next month, mother of two Nicole Richie is dividing her time between mothering and making her QVC debut for her new line "The Nicole Richie Collection."
The star is known for her signature style of long, flowy, feminine, print induced looks that emit cool, boho chic—characteristics that are definitely found in her latest QVC collection.
While Richie is no stranger to design, as she has the House of Harlow 1960 accessory line,  a Winter Kate high-end line and a maternal line, the reality-star turned designer teamed up with QVC  to provide women with a line of affordable clothes and accessories.
The line will have a selection of maxi dresses, kimono jackets, flowy printed shirts and hobo bags—with prices ranging from $75 to $257.
The highlight piece for Richie is the maxi dress, as it is the piece that she believes connects her with other women due to the versatility and comfortable, easy feel it provides for the many women who are always on the go.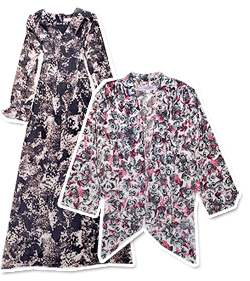 The first opportunity to purchase and view the collection will be next week on February 24 at 9pm EST at "The Buzz on the Red Carpet—Live From L.A." event, which will be attended by fashion icons (and wannabe icons) like Heidi Klum and the Kardashians.
After that, Richie will have a one-hour show airing Monday, August 27 at 11pm EST and more appearances booked in September, November and December.
It appears that boho will be in all year.