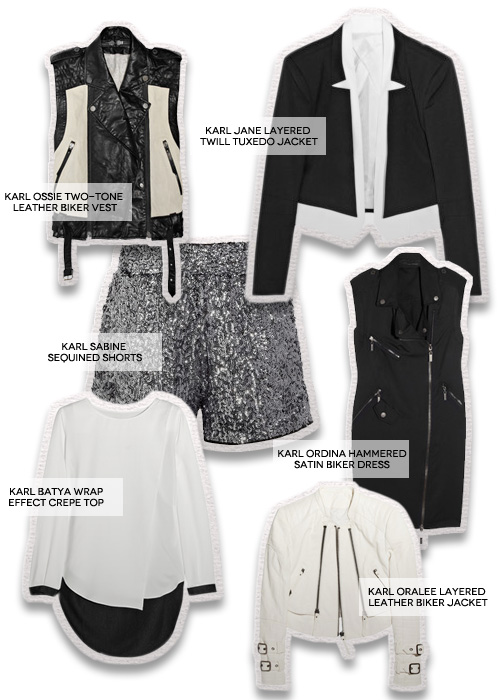 KARL, the anticipated Karl Lagerfeld and Net-a-Porter collaboration, has just launched minutes ago, and we're officially in love.
The collection is full of everything that we love:  streetwear looks that include leather biker jackets, tuxedo jackets, slouchy tees, shirt dresses, zipper detailing, sequins and metallics.
It's like we died and went to fashion heaven.
We've posted a few of our favorite looks above, but you'll have to head over to Net-a-Porter to check out the entire KARL collection—it's definitely worth the visit.
If anything, it'll provide you with hours of material to daydream about.
Also, be sure to check out Net-a-Porter's face-to-face interview with Karl Lagerfeld, in which he interviews himself and talks about everything from his collection to "what he would take with him on a desert island."