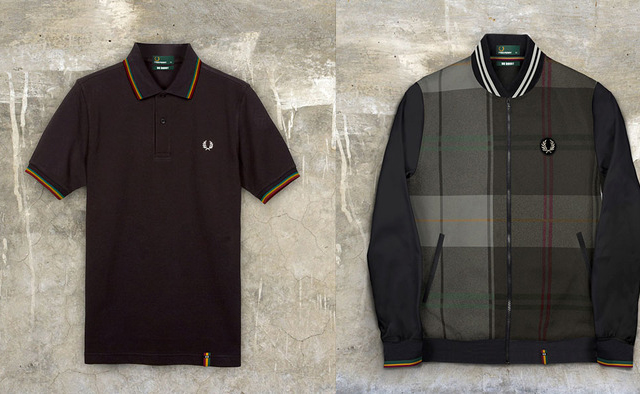 When our favorite ska-influenced band from the early 2000s reunited to grace us with the their Cali-induced reggae sound, it's no surprise to see that the band —  fronted by Gwen Stefani — has collaborated with U.K. street brand Fred Perry for a mini collection that emulates both parties' innate cool, easy-going lifestyle.
As they play with each other's trademarks, Fred Perry and No Doubt start off the collection with an easy-going, limited edition slim fit polo shirt for men and women. The sleeves and collars are lined with the signature Fred Perry tipping detail in the Rastafarian-inspired three-color red, dark gold and green.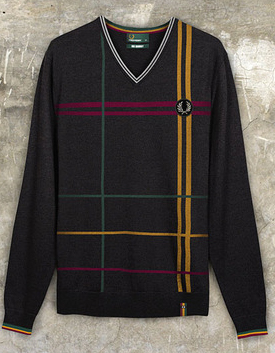 The next two pieces re-imagine the British tartan's plaid print with the three-color combo again, but this time in a V neck sweater and 1950s style bomber—both topped off with a punkish flair. The cotton sweater also has the tipping detail and the bomber jacket plays with an Ivy League silhouette.
The clothing brand that has collaborated (and still continues) with the late Amy Winehouse, is no stranger to musicians, but for No Doubt, the band and street style brand have history, as the band donned the cool duds in their early days.
In a statement on the band's website, Stefani commented on the collaborations, saying "Fred Perry is a classic inspiration that has been part of our style since the beginning. Doing this collaboration is an honor."
Like No Doubt's comeback being a throwback to their early day, their style is also resurfacing and being re-imagined.