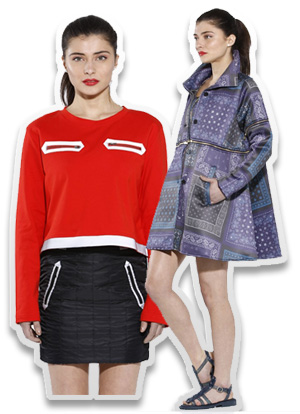 Photo:George Chinsee/WWD
It is an Olympic year and we cannot think of a better collaboration than the one between Adidas and Opening Ceremony.
Since the games are taking place in London, one must do their best to look athletic and chic.
Only two looks have been released from the 100 piece, 90s streetwear inspired collection that will include both footwear and apparel.
The first look is a neoprene coat with a flared bottom and a matching dress underneath. The look is also accessorized with jelly sandals! And who doesn't love jellies?
The second look includes a French terry top with reflective tape and a nylon twill skirt.
Retail prices range from $100 to $630 and the collection will be available in US Opening Ceremony Stores and select Adidas Original stores in July 2012.
From what we've seen so far, this collection looks like a winner.
Tags:
Adidas
,
Olympics 2012
,
Opening Ceremony