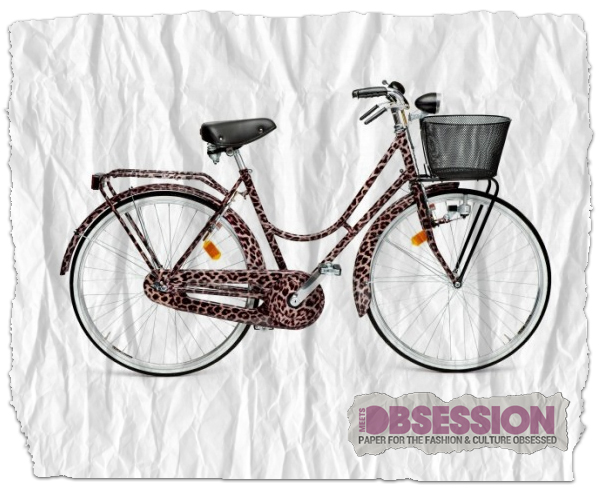 Remember in 2010 when Dolce & Gabbana released their leopard print Vespa?
Like me, you were probably dreaming of zooming around on your Vespa in the way of Audrey Hepburn in "Roman Holiday."
Though, if your budget is like ours, your dream probably died once you spotted the price tag on one these awesomely chic scooters.
The good news is that your dream of owning a Dolce & Gabanna leopard print ride might have a better chance at becoming a reality thanks to a Dolce &  Gabbana bicycle designed similar to their 2010 Vespa.
That's right, Dolce and Gabbana is releasing a leopard print bicycle.
It is girl-friendly with a frame that allows for zero southern exposure. Feel free to go shopping with your bicycle as it has a very handy basket along with a bell, and of course, a leather seat.
The one drawback of this bicycle?
You will have to go to Italy to get it. For now, the bicycle will only be available in select boutiques in Rome, Florence and Milan.
One can dream, can't they?
Tags:
Dolce & Gabbana
,
Dolce and Gabbana
,
Vespa