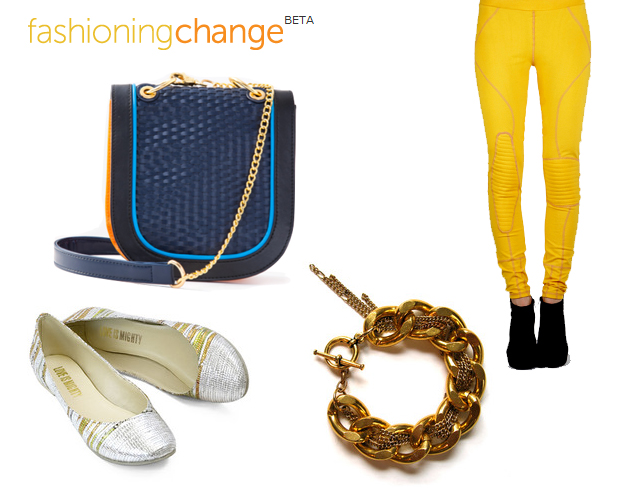 I like to think that I'm fairly mindful of the earth in my everyday life. I recycle. I eat organic foods (most of the time). I never, EVER litter. I've even started paying attention to the ingredients in my cosmetics, and thanks to the lovely ladies at La Bella Figura, I now make much wiser choices when it comes to skincare.
But on the fashion front, I'm afraid I fall short. It's mostly due to laziness—finding eco-conscious lines that are truly fashionable takes way too much research for this lazy shopper. It also takes away most of the fun.
Until now.
A friend recently pointed me in the direction of FashioningChange.com and I've got to say, it's like this website was created just for me (i.e. the glued-to-the-couch online shopper who already knows the labels she likes and doesn't care to click around).
Here's how it works: You answer a few quick questions (and it's quick, I swear—nobody hates those snooze-worthy personality Qs more than me) and a personalized "changing room" is created for you. Based on the brands you like—in addition to your personal style and budget—alternate, eco-friendly options are generated. What's great is that it's broken down piece by piece, so you get really specific, spot-on suggestions. For instance: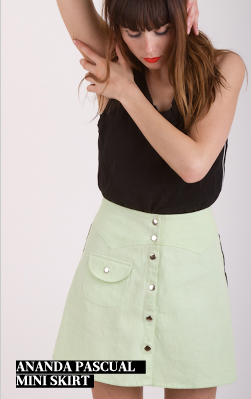 Because I like Zara, I was presented with this ADORABLE button-front mini skirt made by Creative Handicrafts, a fair trade organization that works in poverty-ridden areas of Mumbai. Love it!
And because I'm addicted to Anthropologie, these brilliant flats were thrown my way. They're totally vegan and made from recycled plastic (can you believe it?). We have a winner!
You get the idea.
I'm also impressed with the website's recently launched line of "ethical knock-offs"—on-trend basics that are great alternatives to staples from J. Crew or Banana Republic.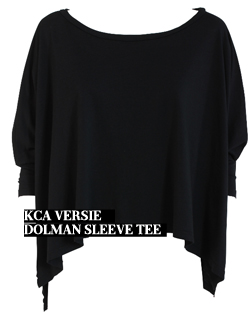 I'm really loving this slouchy doleman sleeve tee, which is made from hemp and organic cotton.
So I encourage you to click over and check these guys out. It's a really easy way to find sustainable, eco-friendly pieces that you'll actually like. And if you're anything like me, you'll love the fact that it can all be done from the couch.
---

Susan is a freelance writer, born and raised in NYC and currently based in Brooklyn. She's the senior beauty editor for Meets Obsession, and also writes for online publications such as Mamasarollingstone.com, TueNight.com.
and The Huffington Post. Susan had a serious candle hoarding issue that she has no plans to address. She's currently obsessed with Marc Jacobs' new beauty line, her black Zara moto jacket, and Aaron Paul.
All author posts