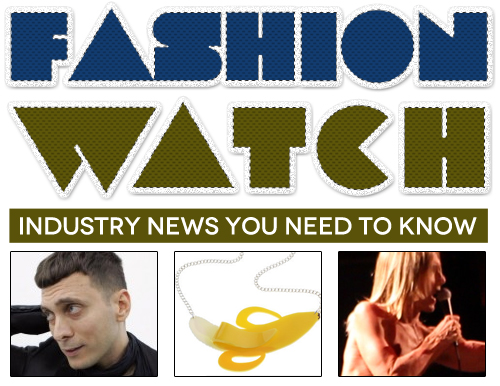 Why Fashion Brands are Starting their Own Print Magazines
(via NYT) Brand-financed magazines — not glorified catalogs or vanity glossies but serious niche publications with top-notch editors and contributors — became something of a fad during the last decade. Now, in a tense business atmosphere where every cent is guarded, some fashion businesses say the publications (and their new online versions) have been excellent marketing investments.
YSL: Goodbye Pilati, Hello Slimane
(via Fashionista) Hot on the heels of news that Raf Simons would leave Jil Sander (he showed his last collection for the label today in Milan)–and that Jil Sander would return to her eponymous label–come reports that Hedi Slimane will return to YSL, replacing Stefano Pilati as creative director.
Paris Boutique Colette Plans the Coolest Fashion Carnival
(via WWD) Will fashion festivals be the next Glastonbury? To mark its 15th anniversary, hip Paris boutique Colette is planning a carnival for the weekend of March 10-11, to be held in a tent located in Paris' Jardin des Tuileries. Around fifty international brands are expected to participate in the event, including Carven, Hudson, Kenzo, Olympia Le-Tan, Uniqlo and Lacoste.
Iggy Pop Designs a Special Edition Collection of Vans
(via Nylon Guys) Not long ago, Vans announced the release of several, special edition styles made in partnership with punk rock legend Iggy Pop.
Claire's to be Sued for Plagiarizing Jewelry
(via HuffPo) British jewelry designers Tatty Devine are launching a lawsuit against tween mall mainstay Claire's Accessories, charging that Claire's has plagiarized some of their necklace designs.