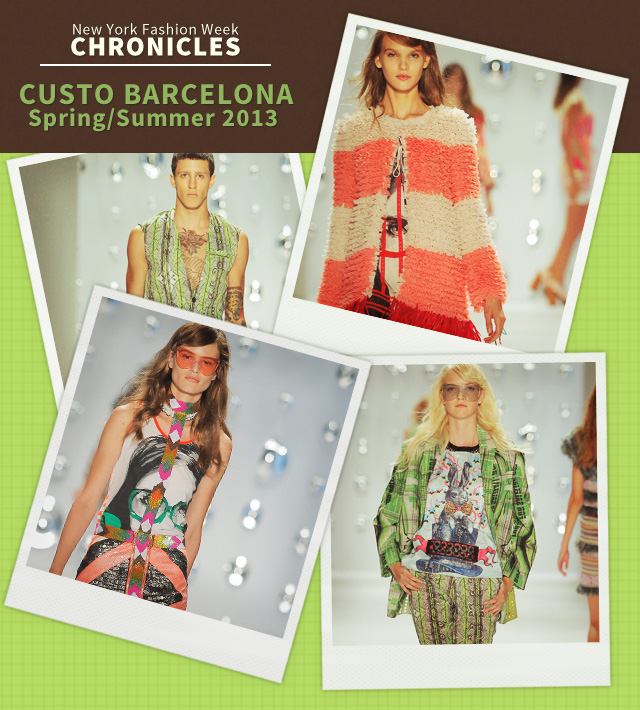 There may not have been a single print or texture omitted from the funky flamboyance of Custo Barcelona's Spring/Summer 2013 collection. From fringe to chevron, it was all there. Bright prints, neon colors, dyed lace — nothing was held back or subdued. The collection — which read like it could have been the older, more luxurious sister of Desigual — could have easily lost itself in its own whimsy and patchwork, but this is precisely what Custo Barcelona is known for.
By far, the mini dresses were best in execution and delivery as they had just enough of the crazy in a precisely tailored package. A strong piece was an ultra-textured mini-dress, which included sequins and a fringe hem with a demure peter pan collar.
The incorporation of low-key details was a refreshing contrast. The men's looks, however — with multi-patterned blazers and rainbow colored ankle-cuffed sweatpants that fell short above the ankle — made for an unflattering silhouette.
Photo credit: Ugo Camera
[divider]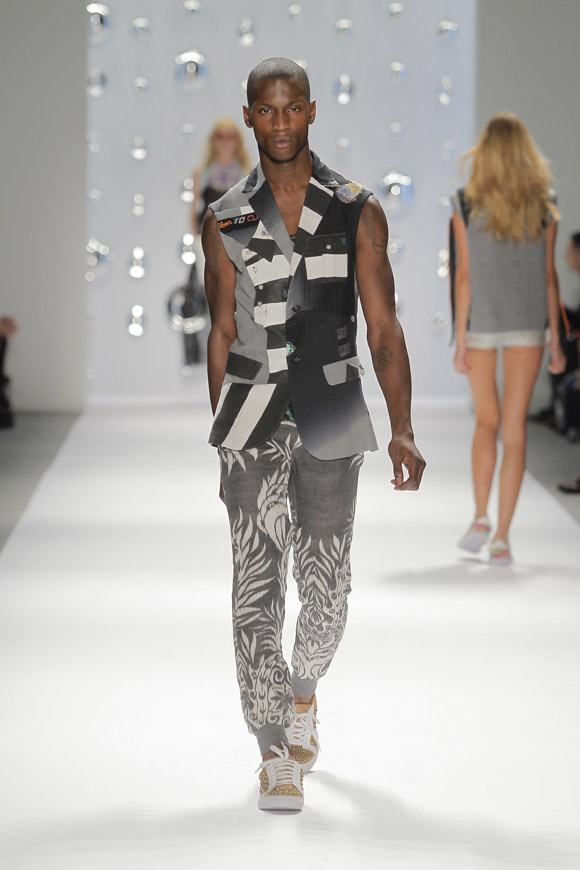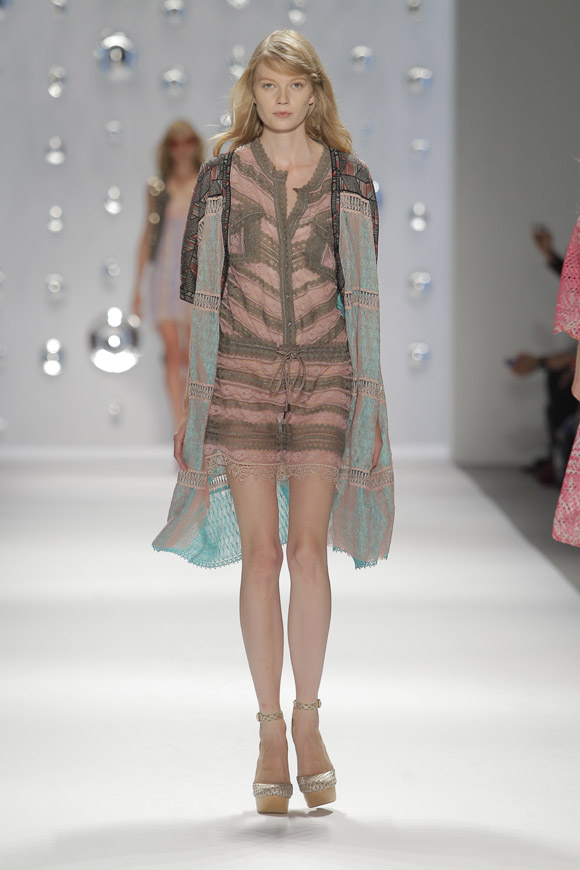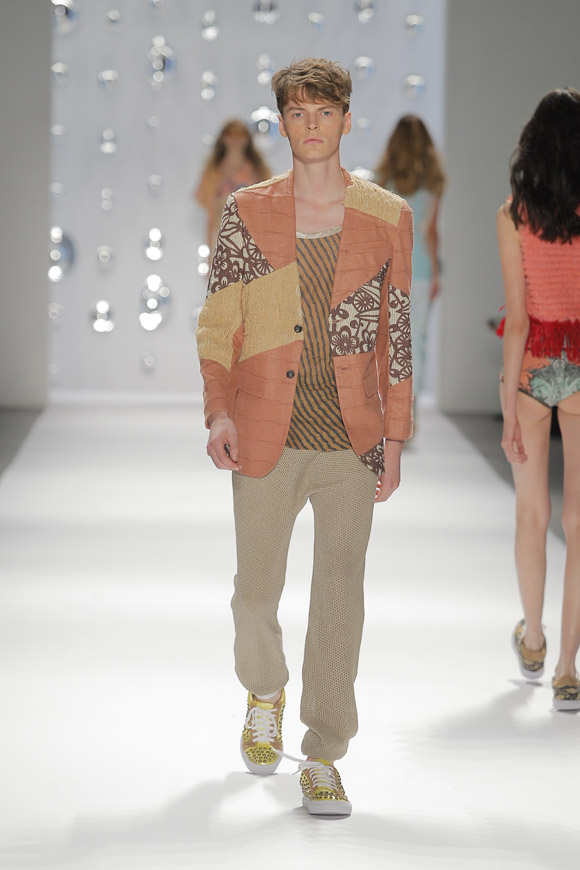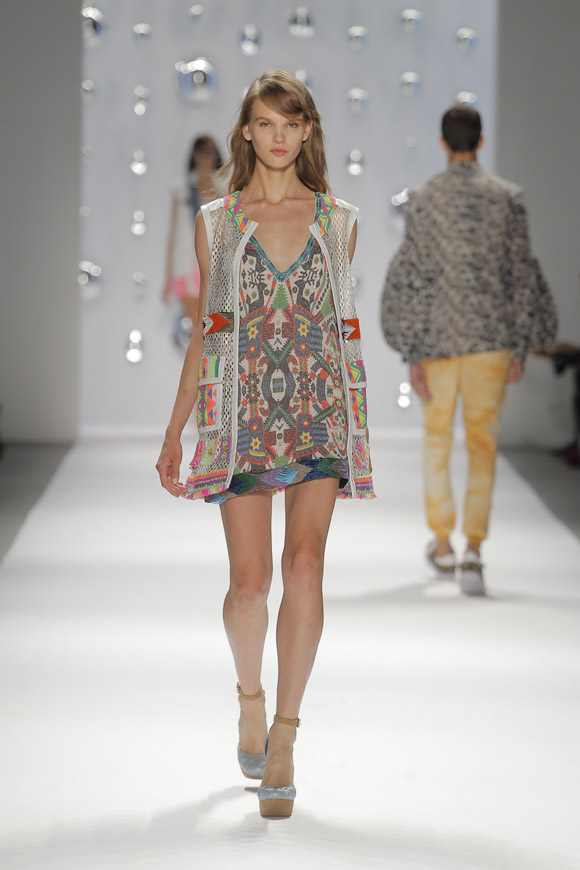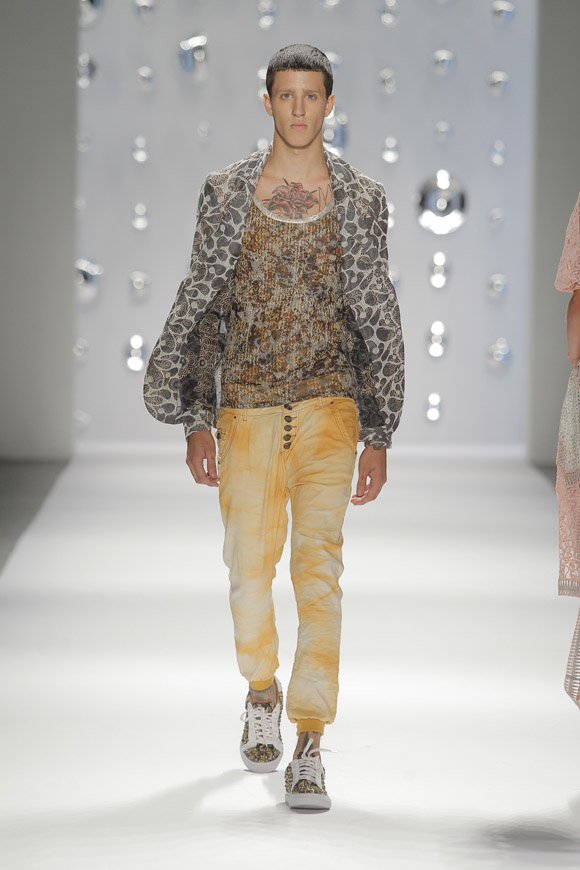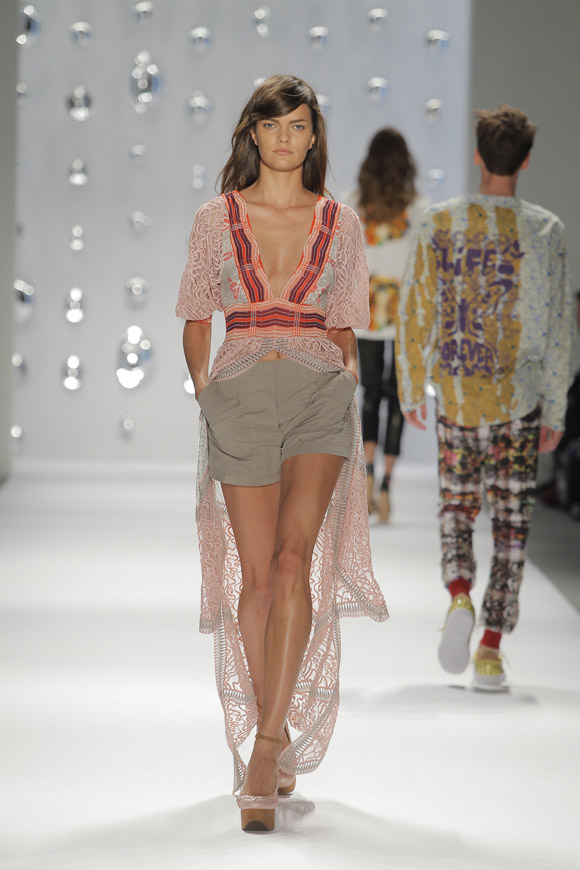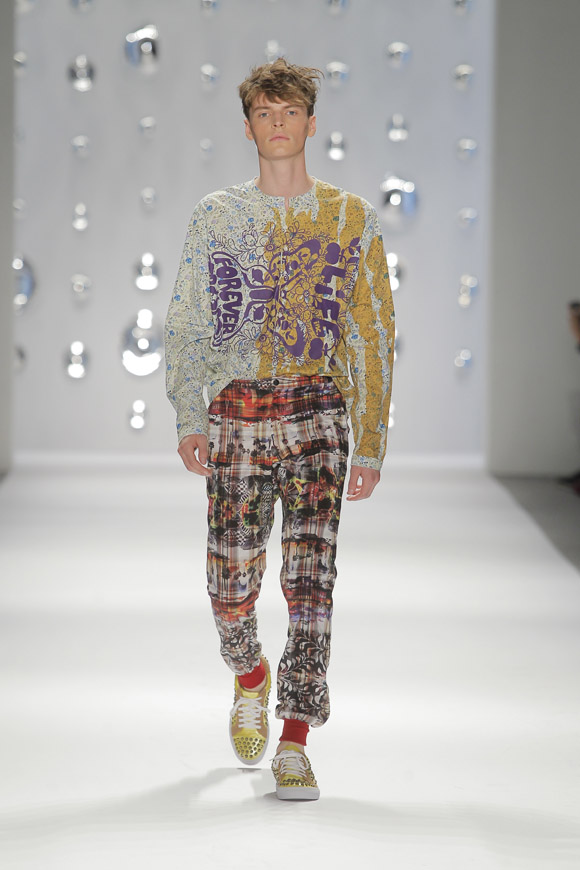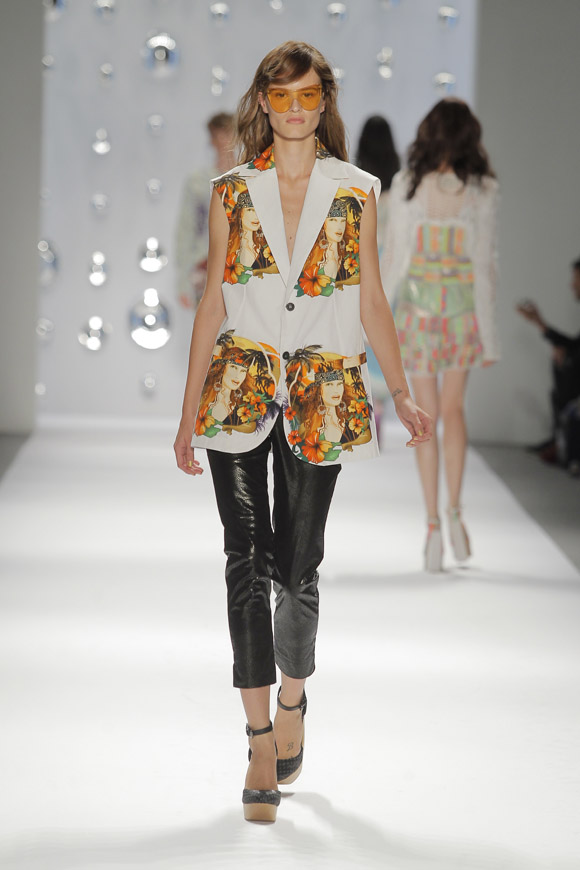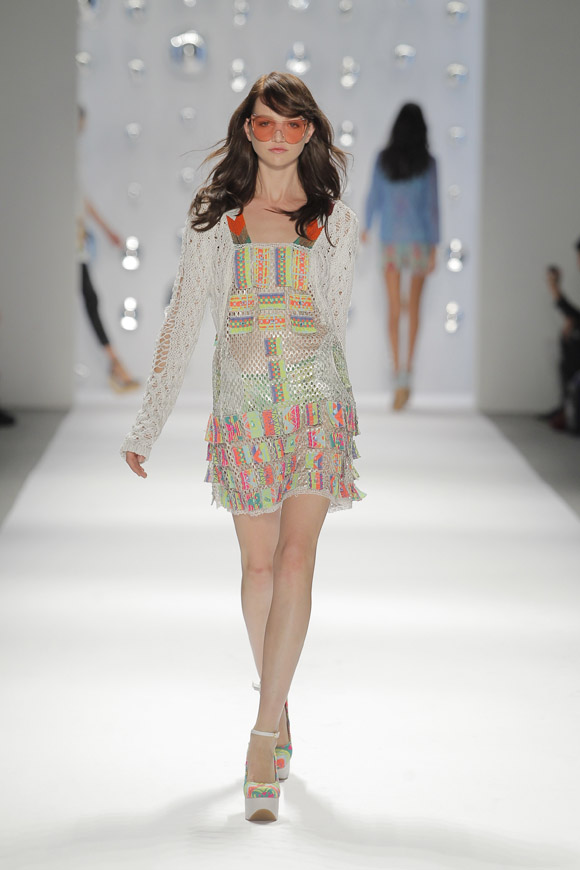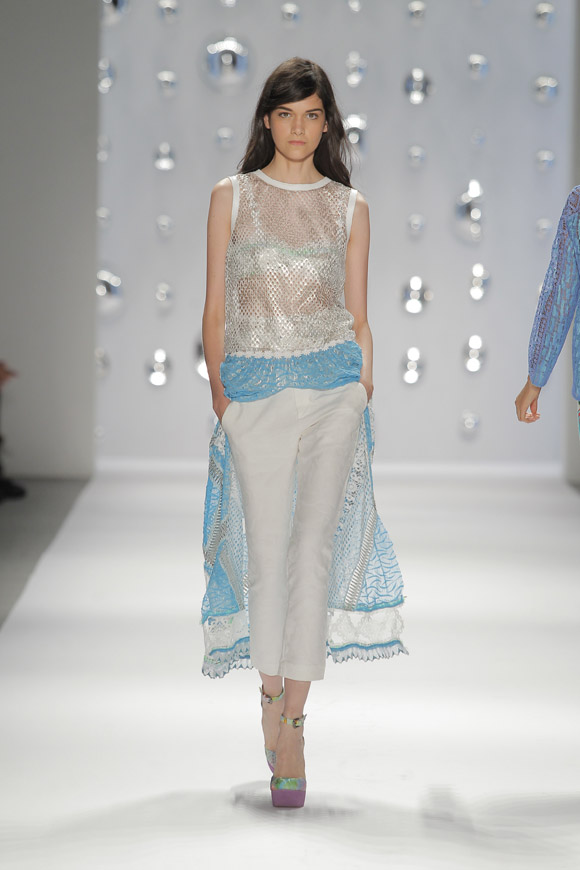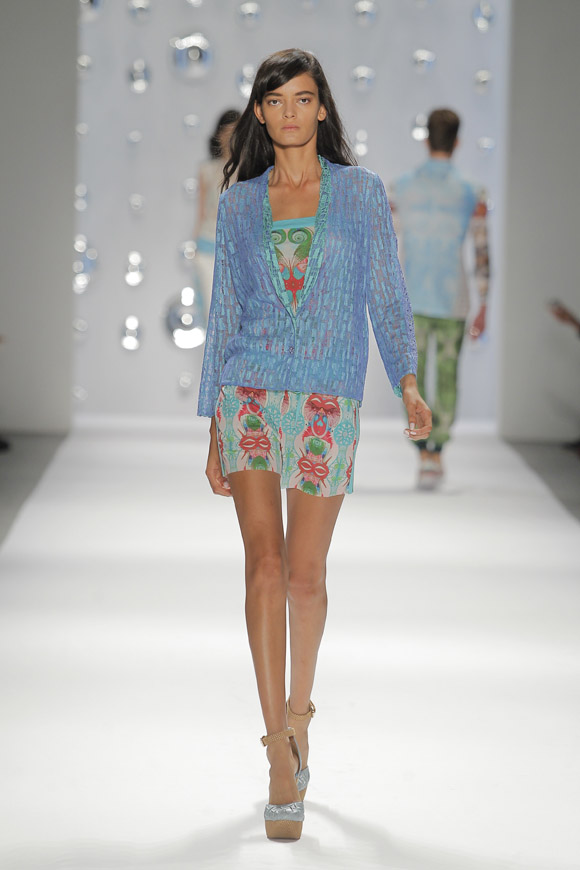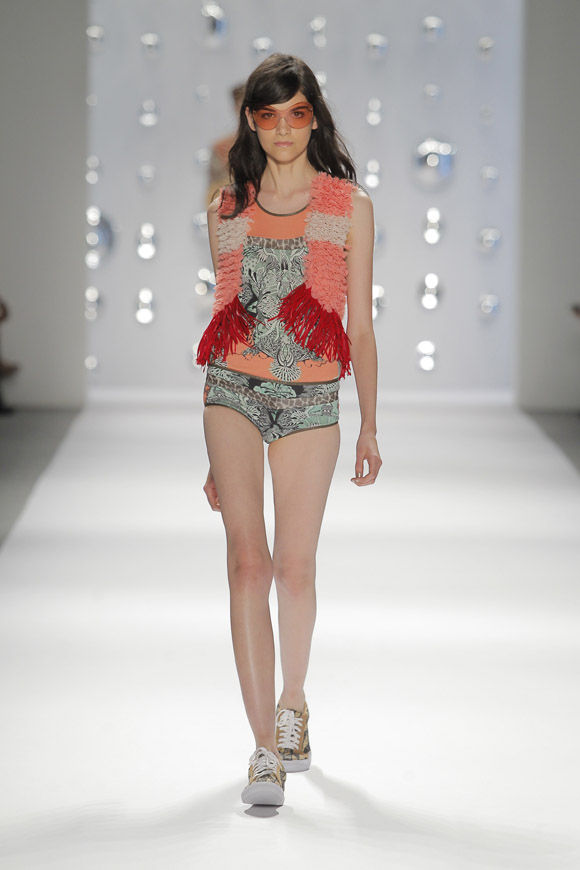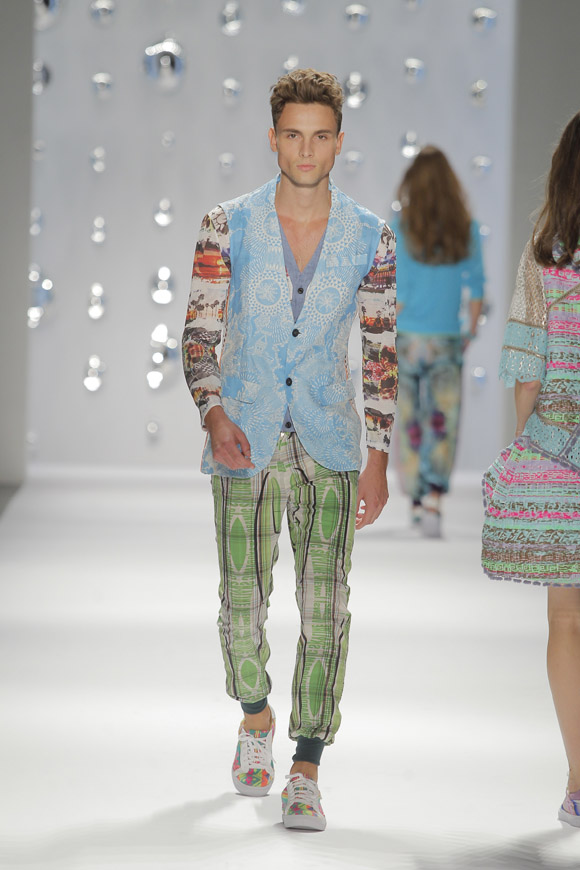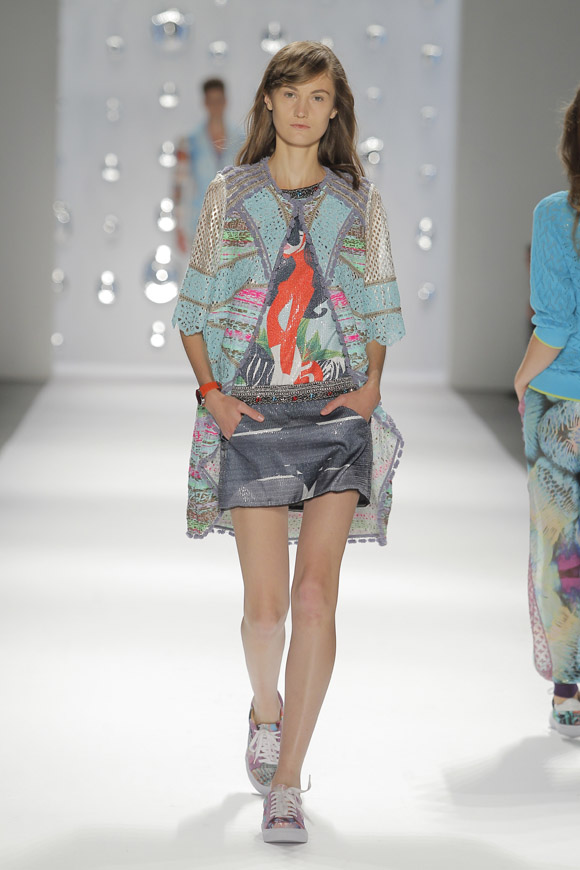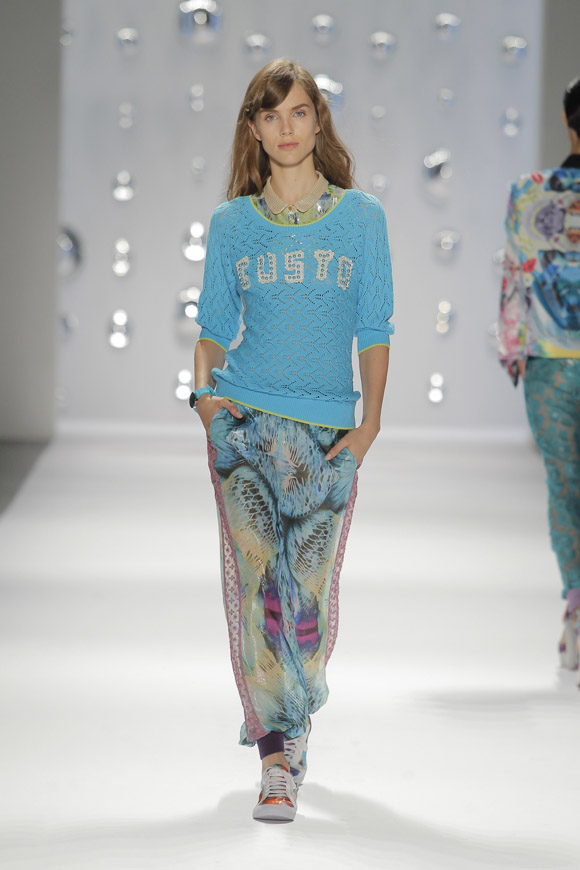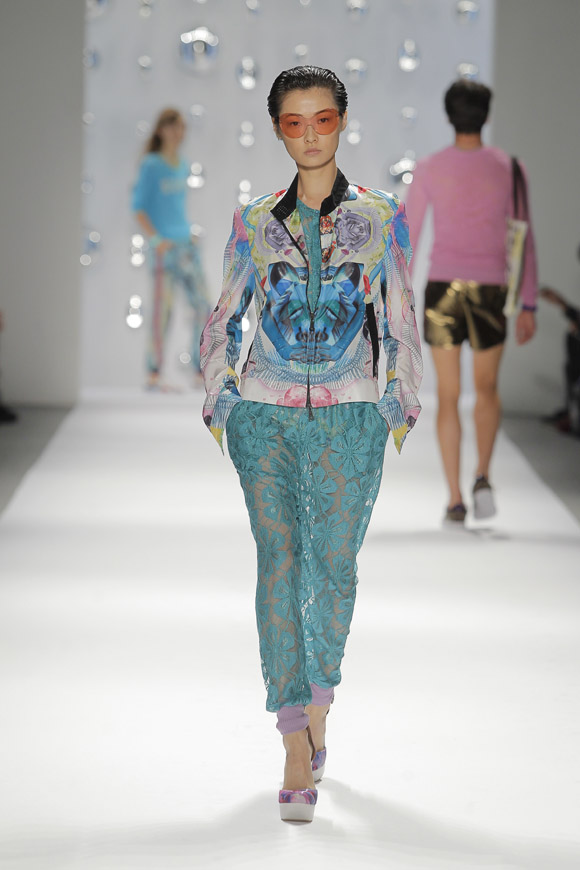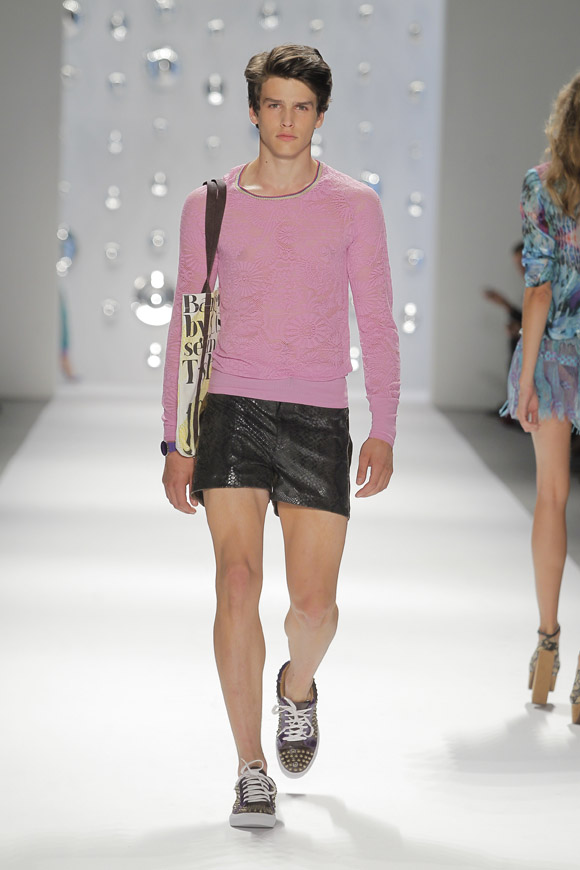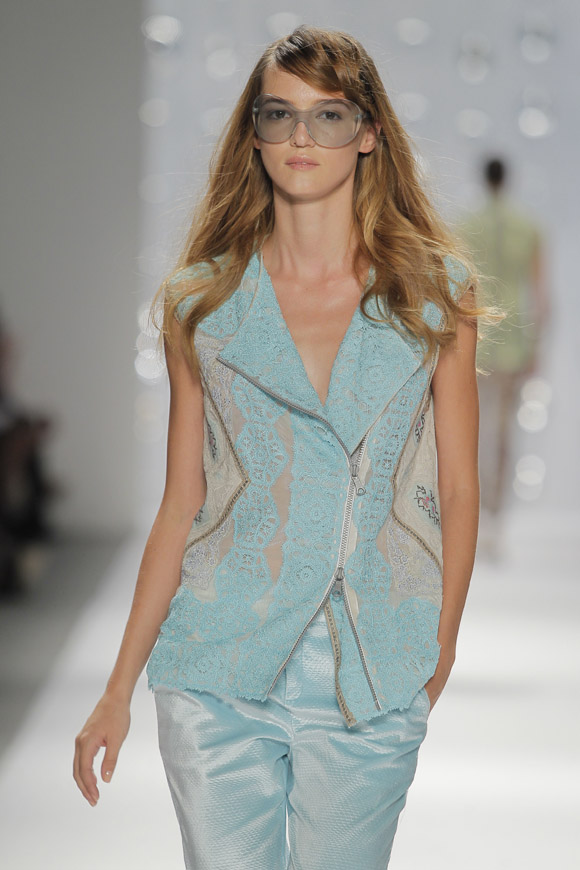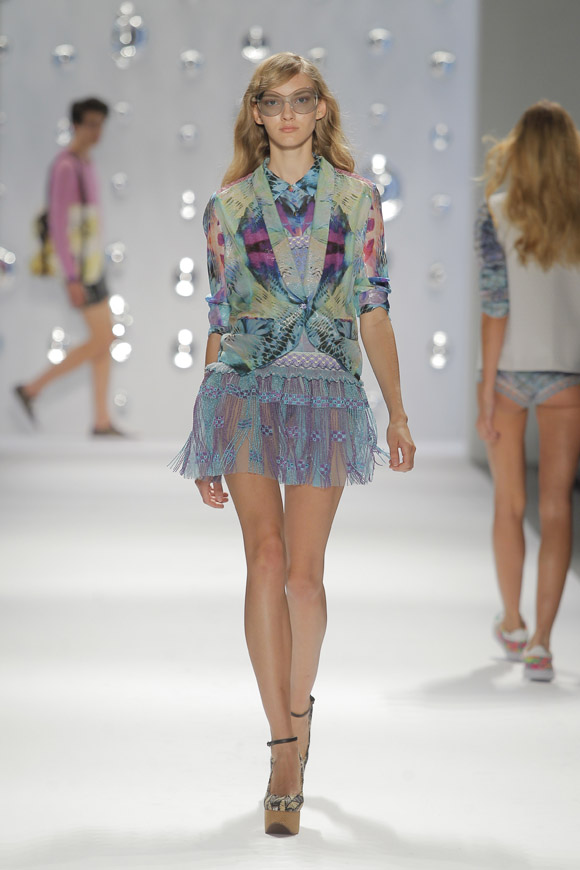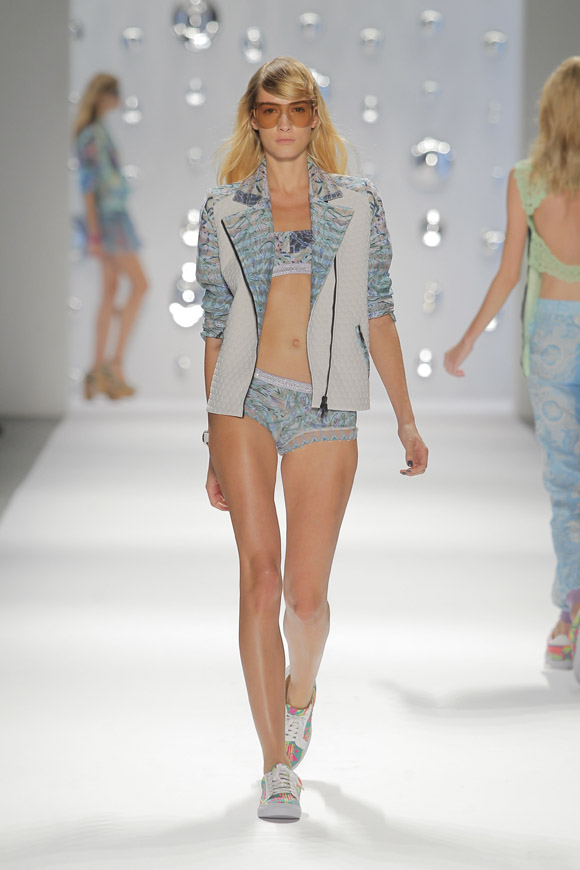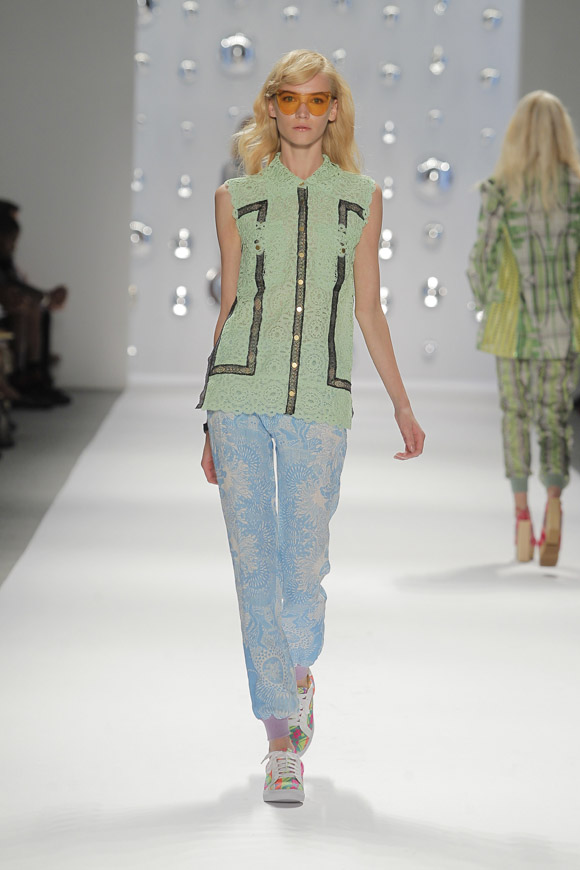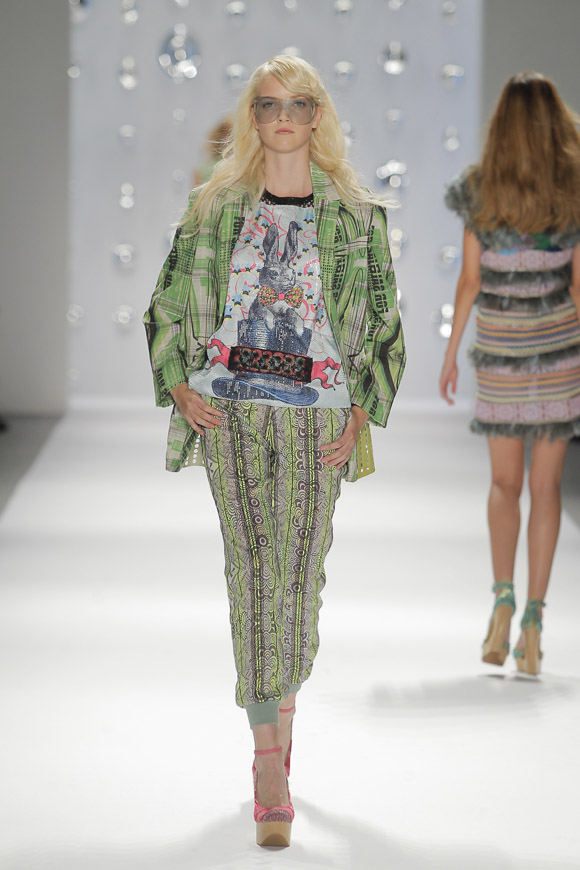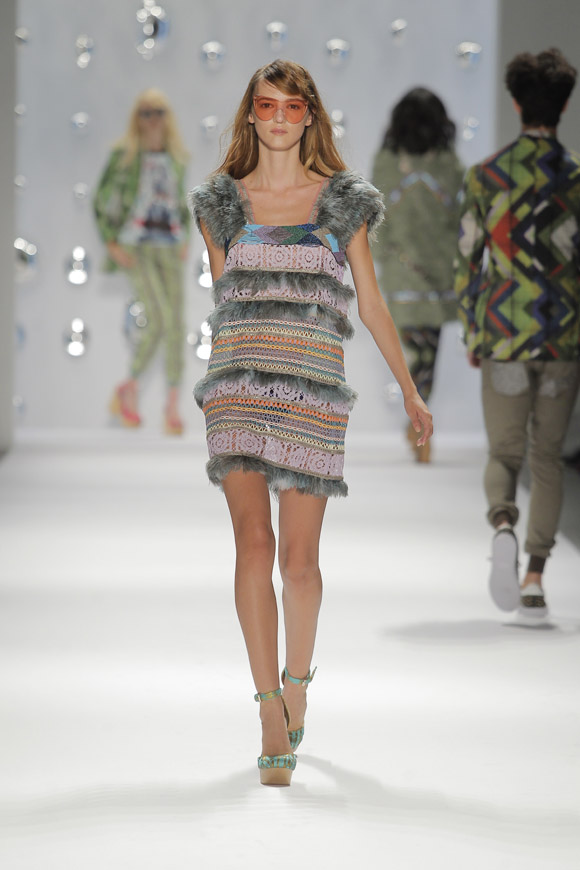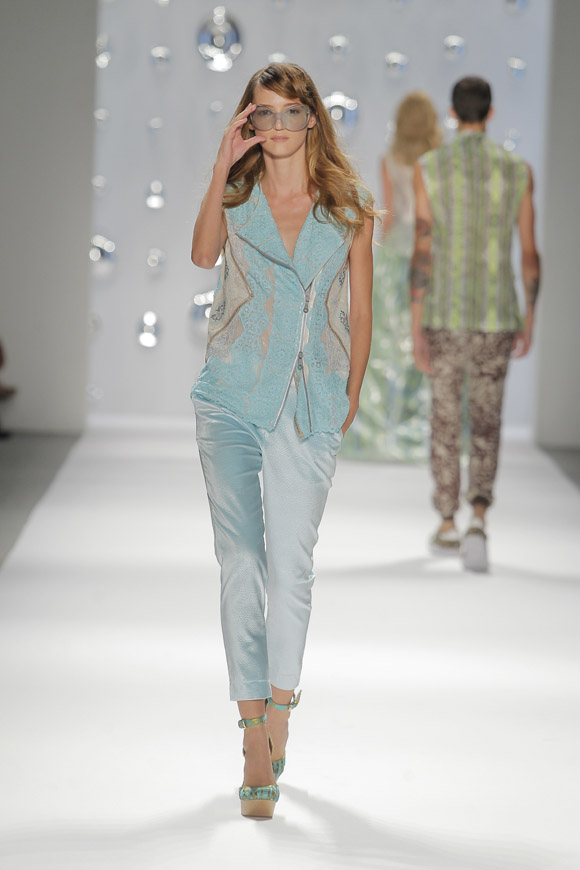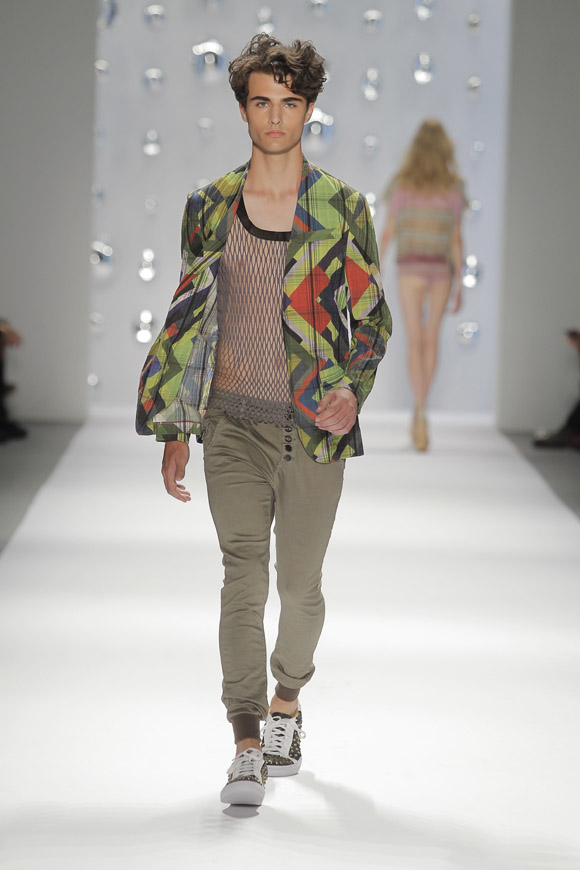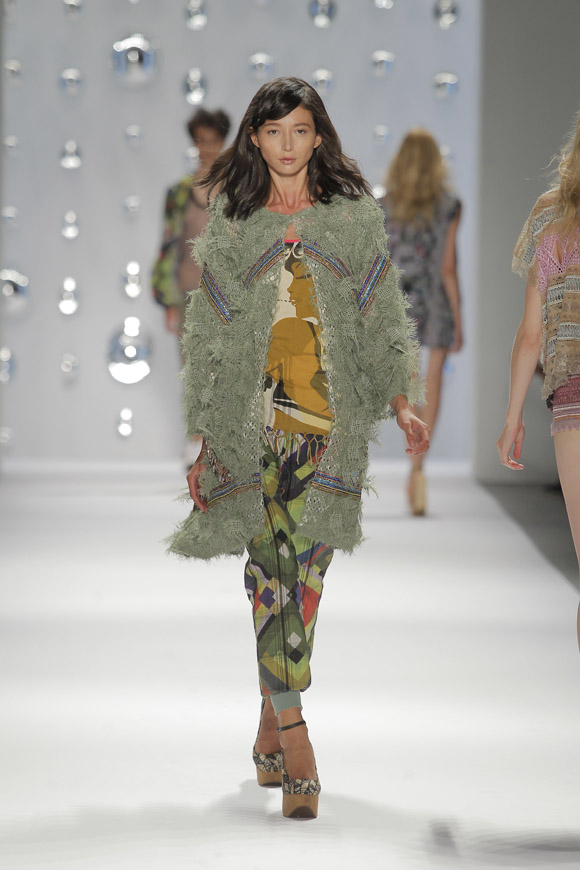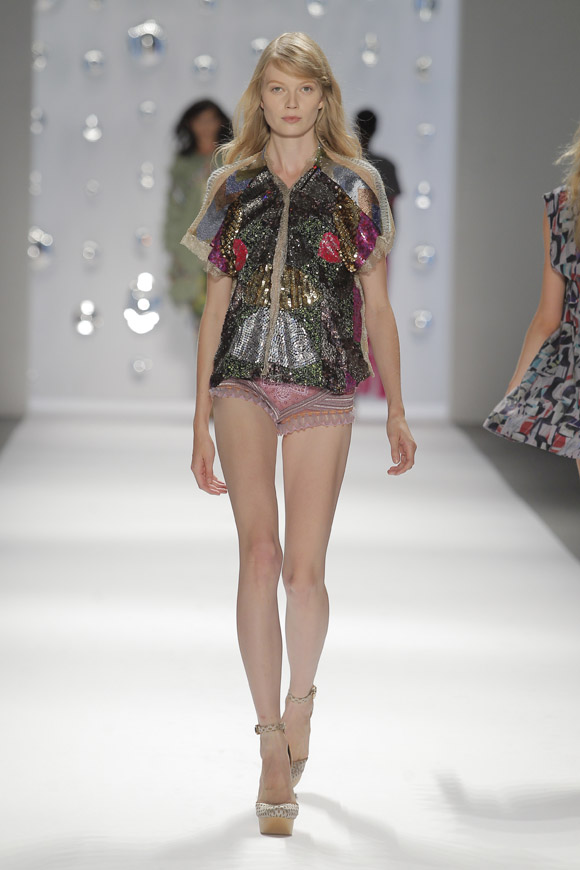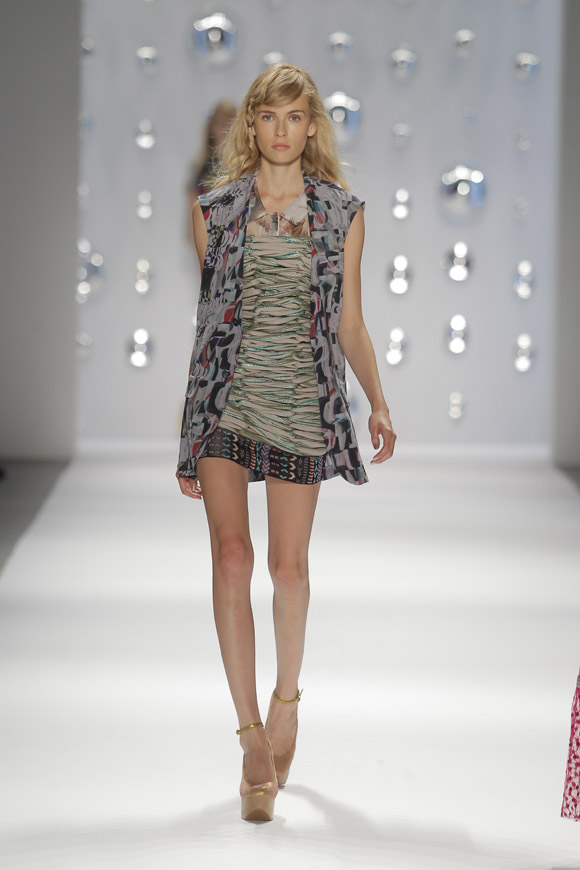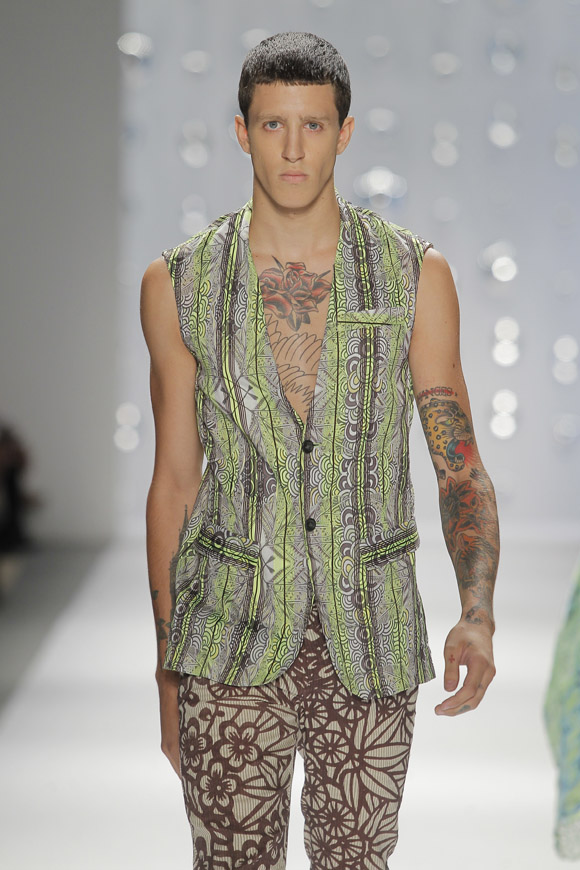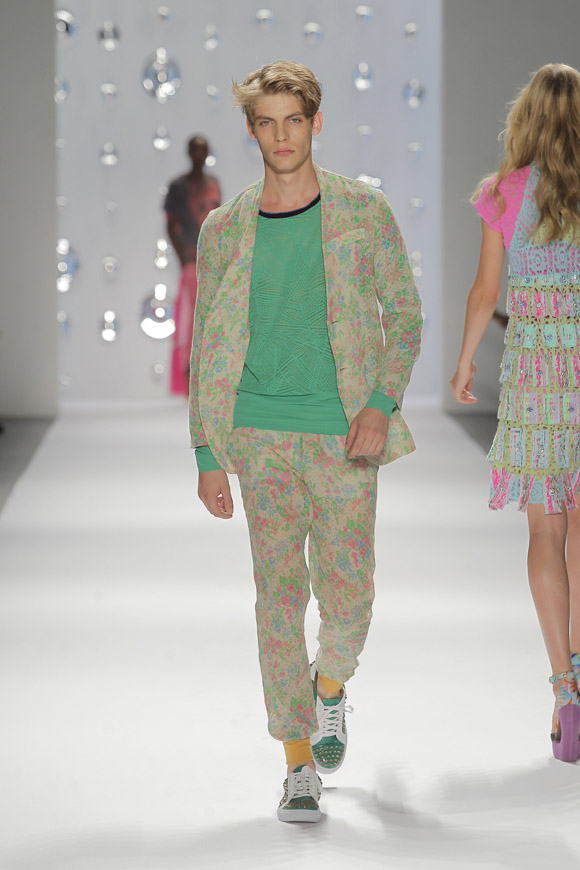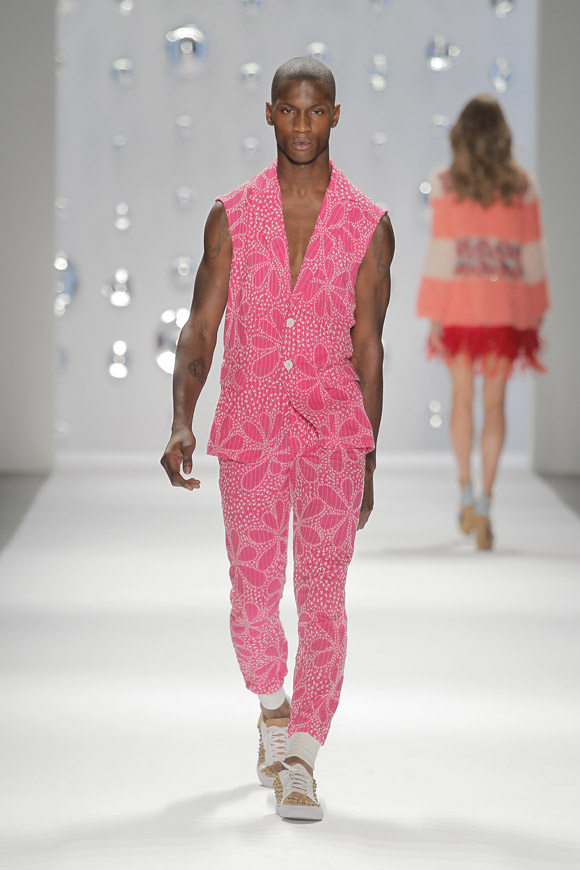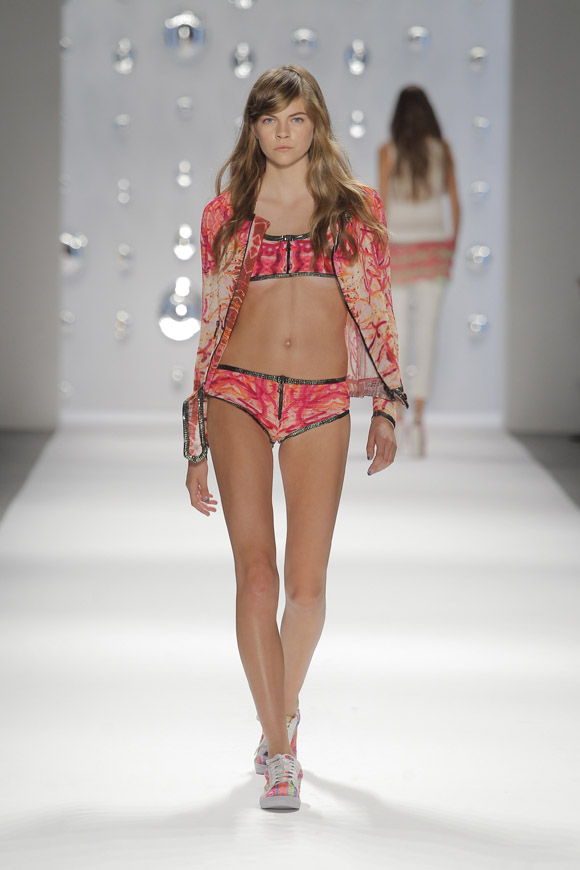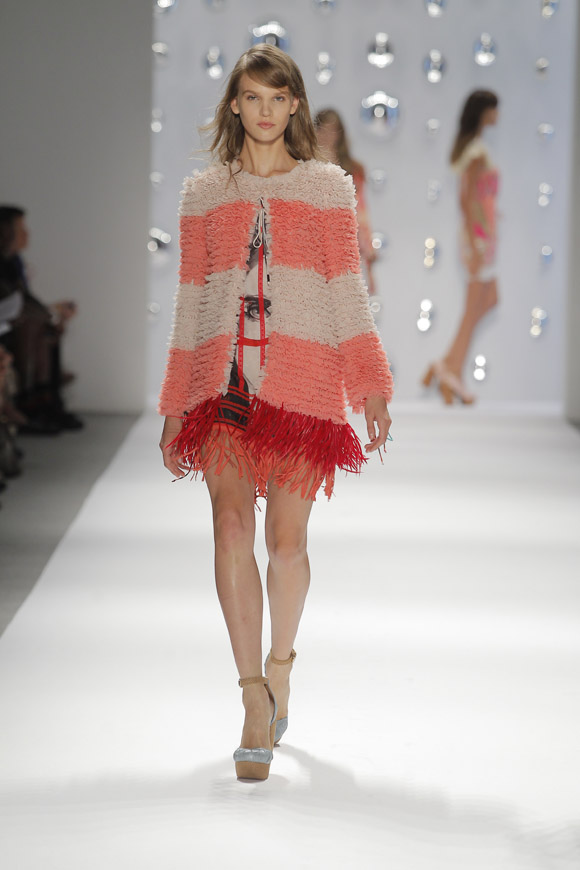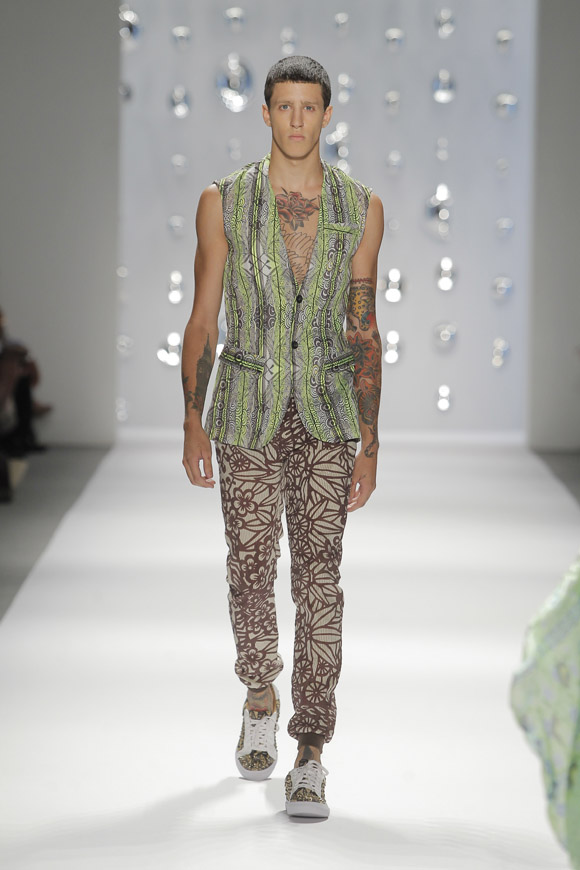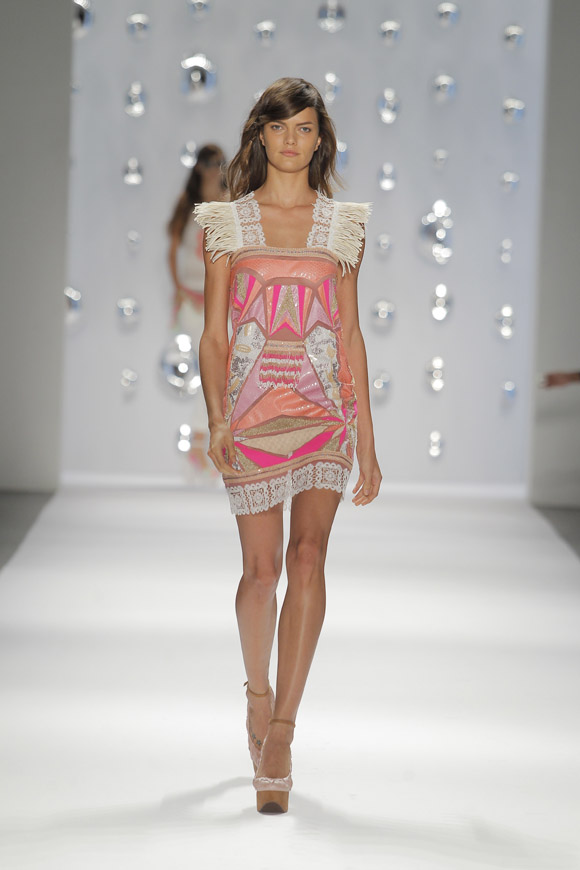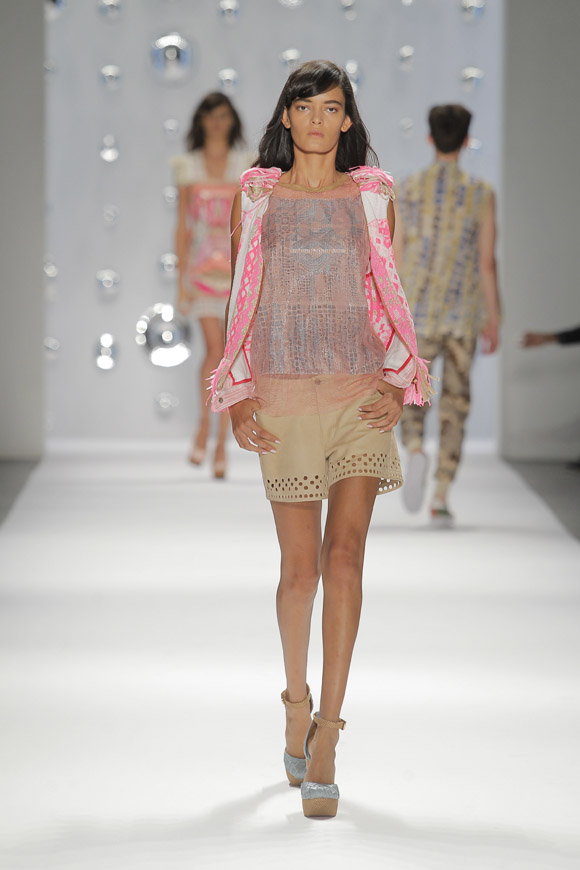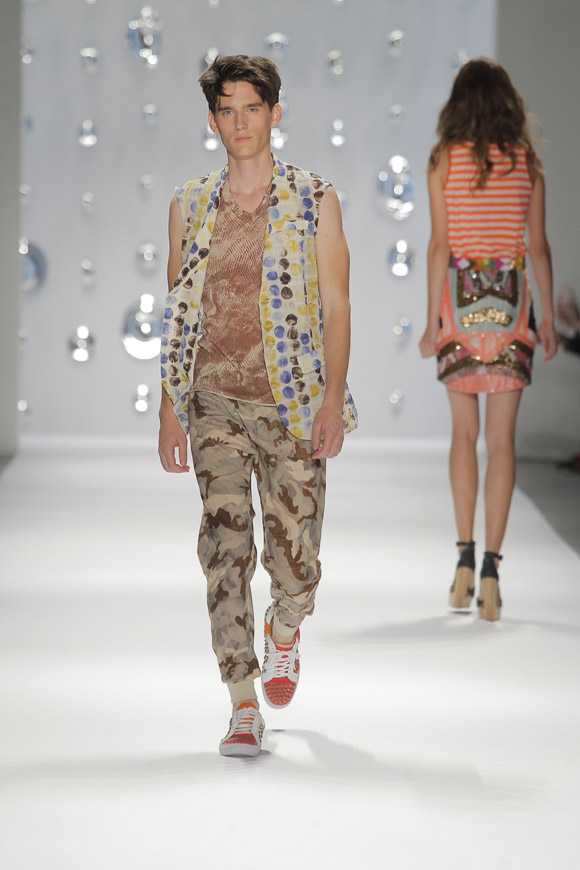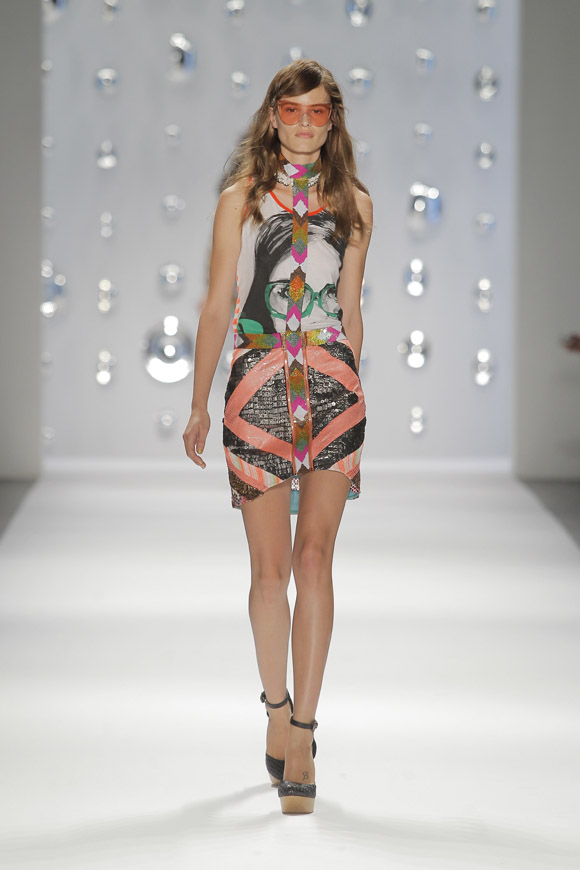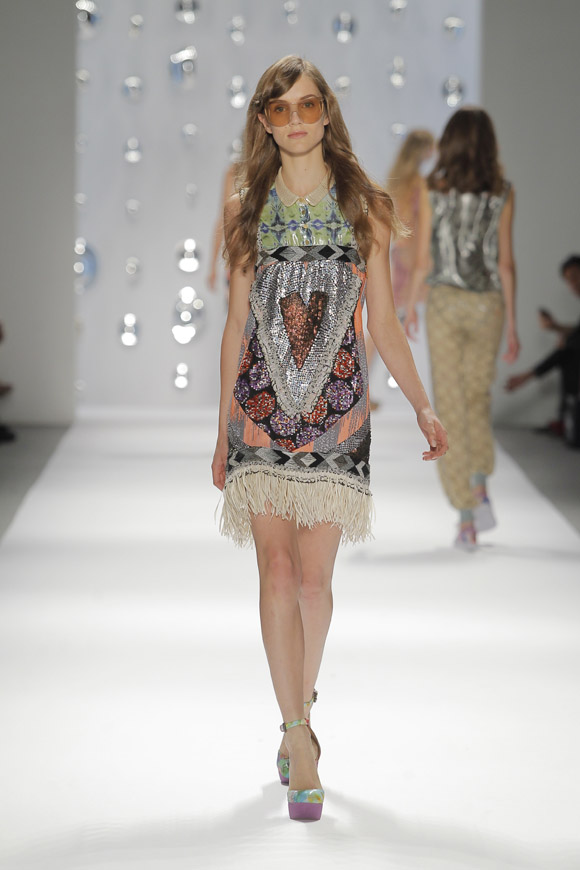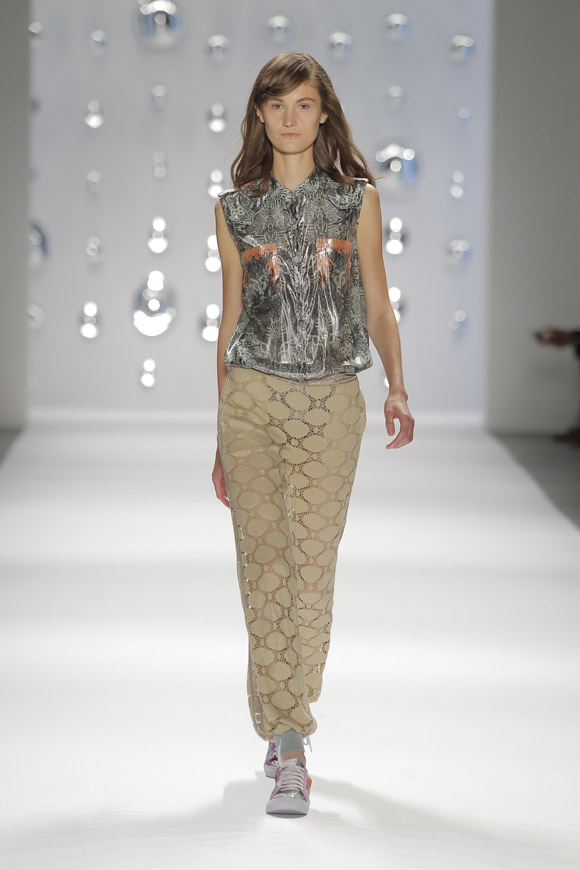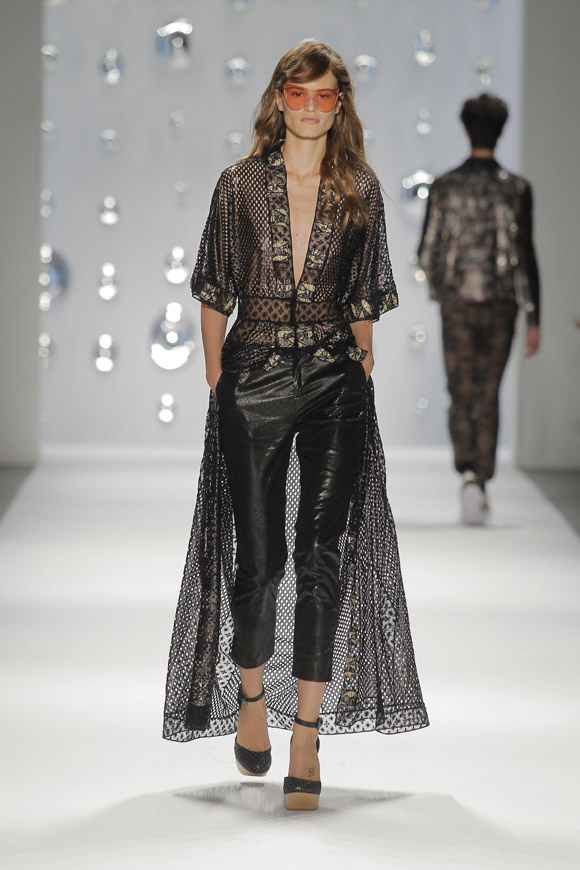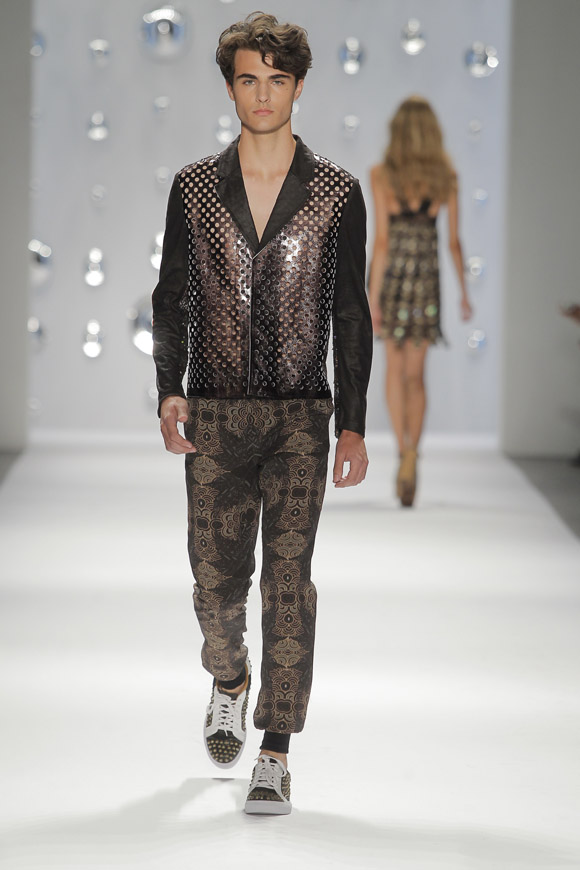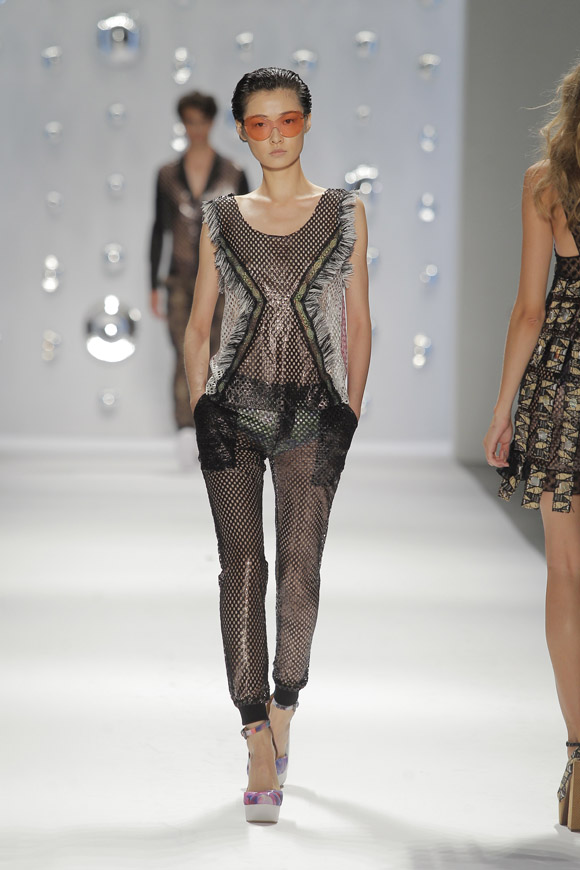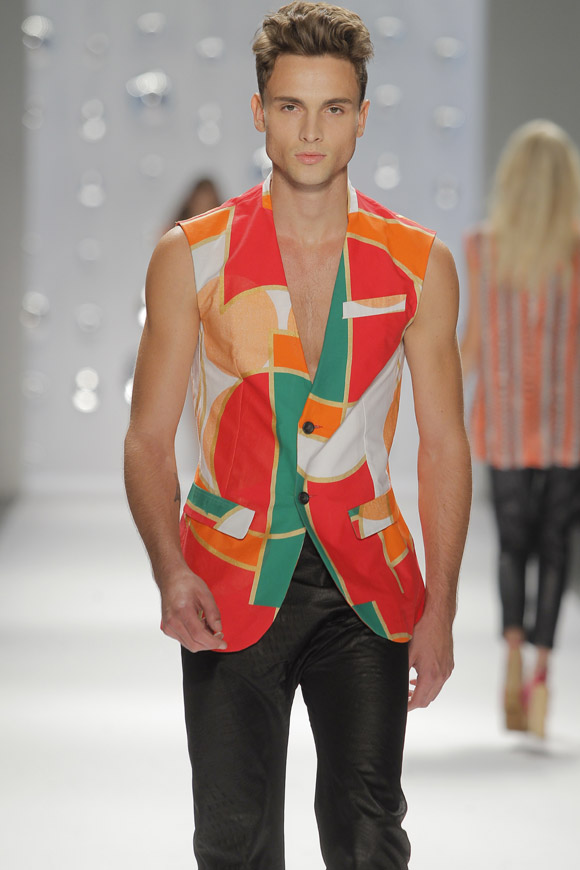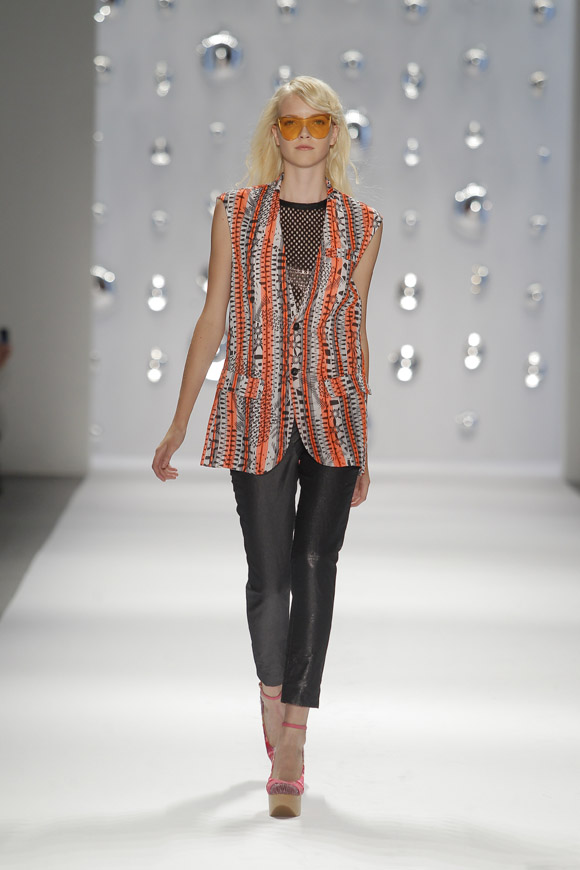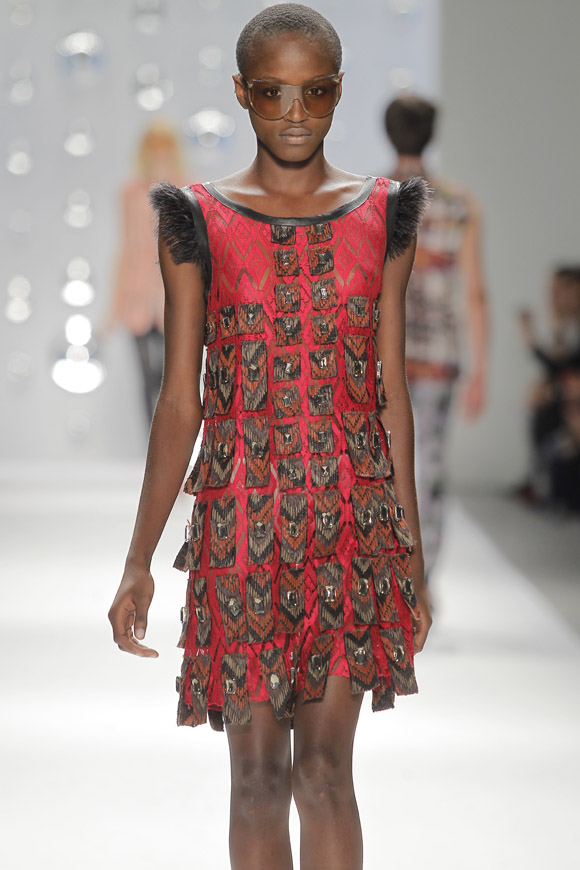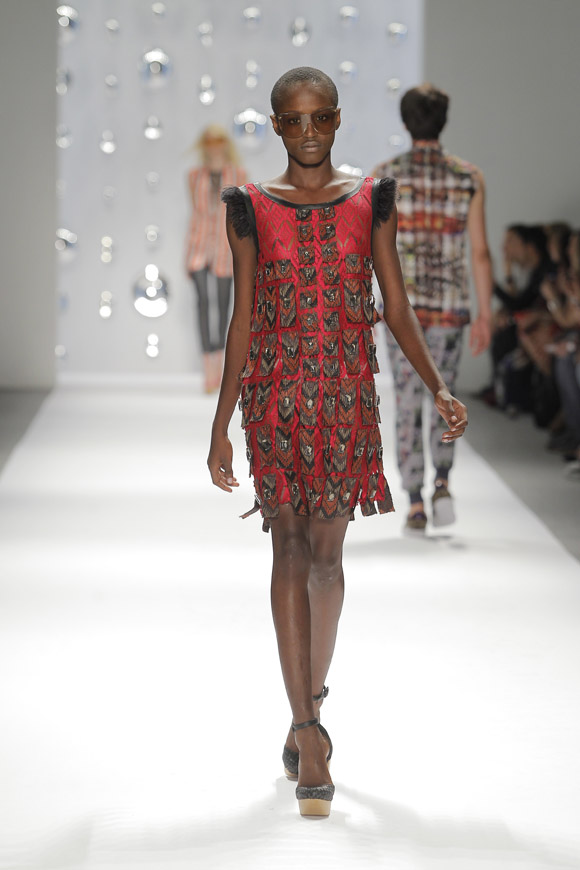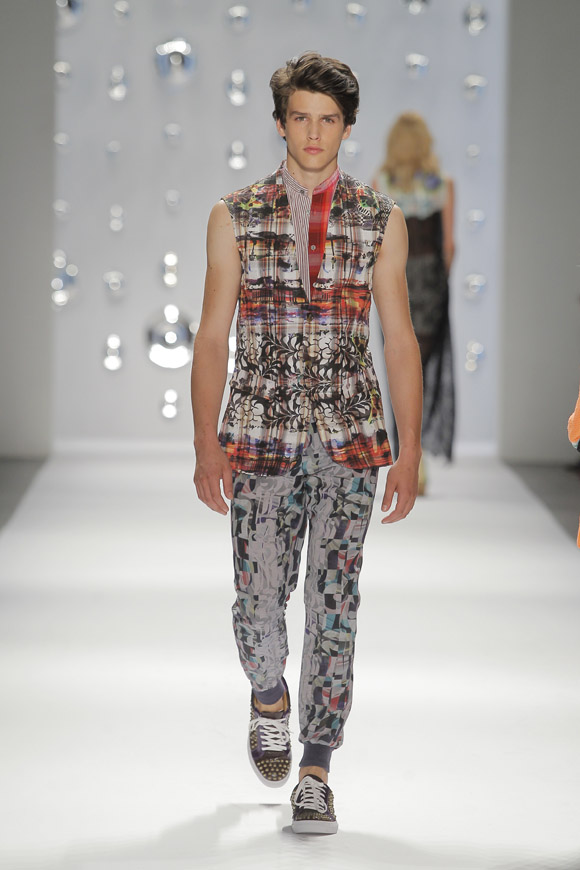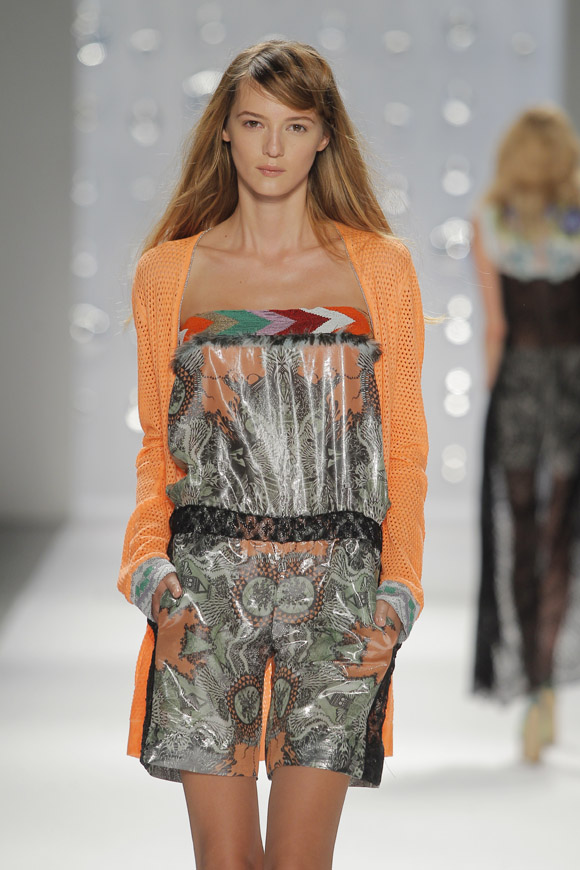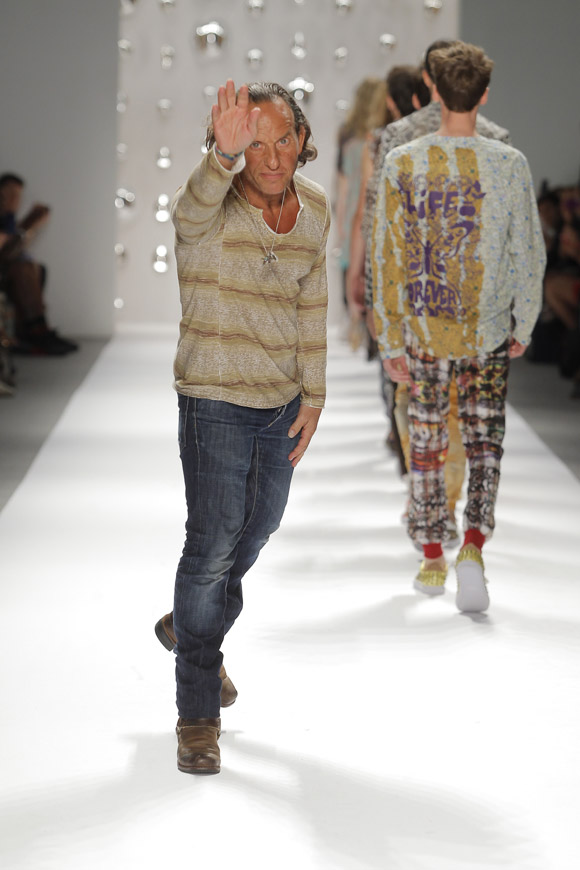 ---

Sinta Jimenez is currently obsessed with Opening Ceremony collaborations, Band of Outsiders, warabi mochi from Temari Cafe, meteor showers, and finding a Jeff Buckley soul with a Jason Segel sense of humor.
All author posts