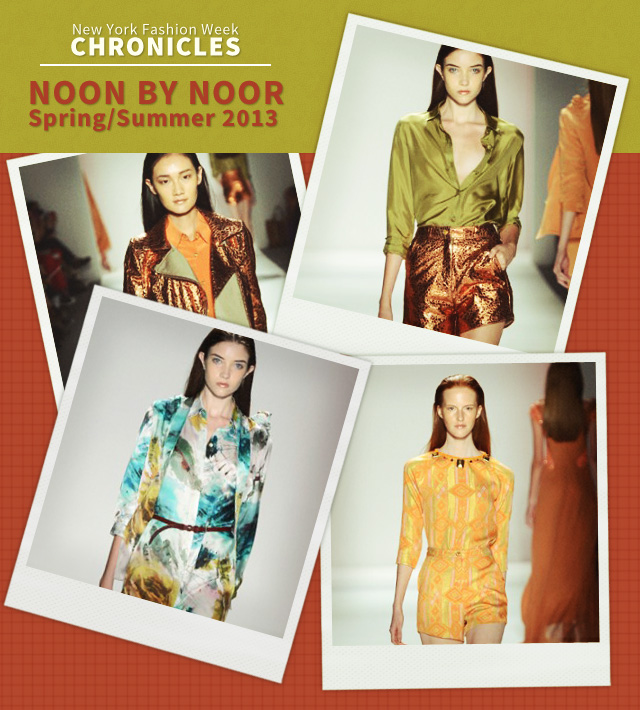 Spotted front row:  Olivia Palermo, Cory Kennedy and Nicky Hilton.
[divider]
The Noon by Noor Spring/Summer 2013 show was a gilded lineup of satin and silk gowns that flowed and shimmered down the runway.
Among the best looks—which felt like a modern reconceptualization of some luxurious thing Mirtha Jung might have worn—was a watercolor printed high side-cut maxi skirt paired with a rich green silk tank.
However, mid-show there was a kind of mindless lull with familiar silhouettes which borrowed too heavily from Halston and didn't bring enough of its own gumption.
Both Olivia Palermo and Nicky Hilton sat front row among the fashion editors and fans in the audience of the rising brand.
Also, next to them sat internet darling Cory Kennedy. And for those of you wondering where she's been, now you know.
Courtesy Photos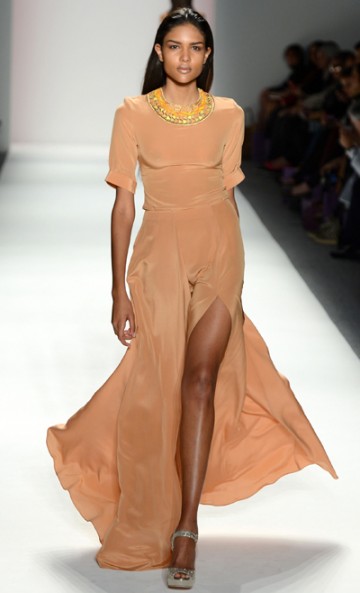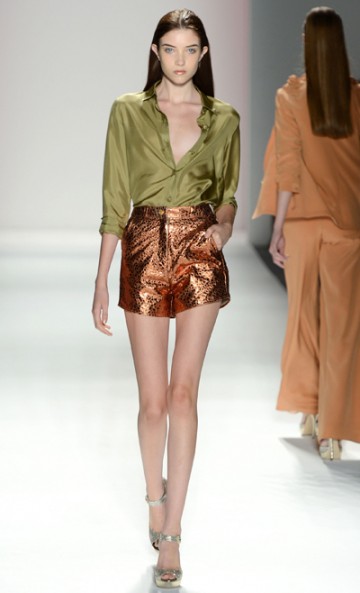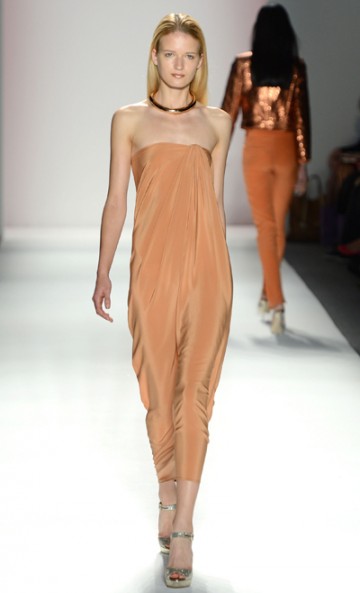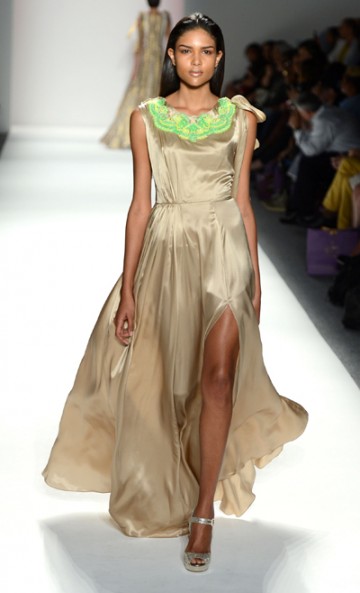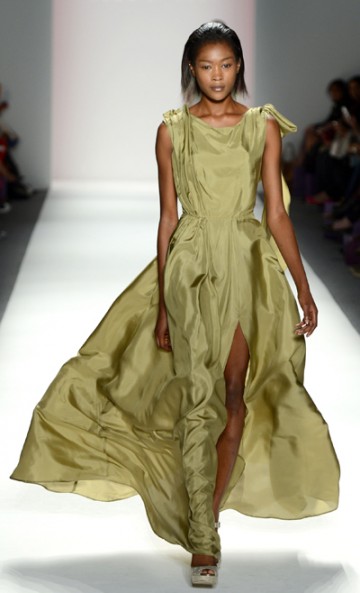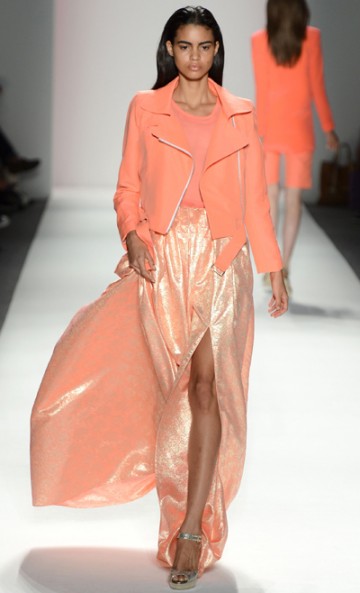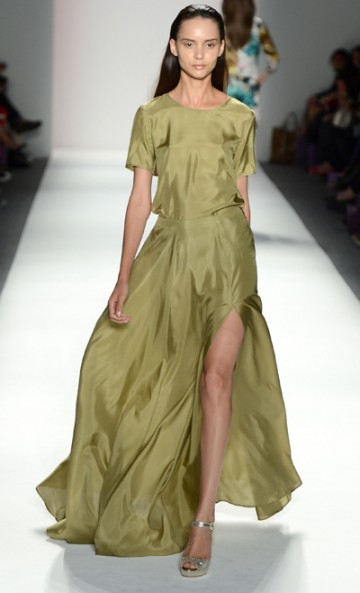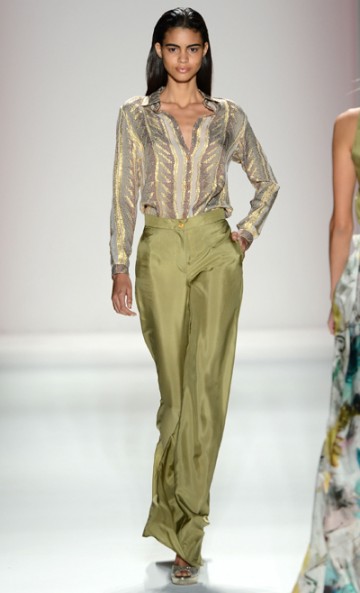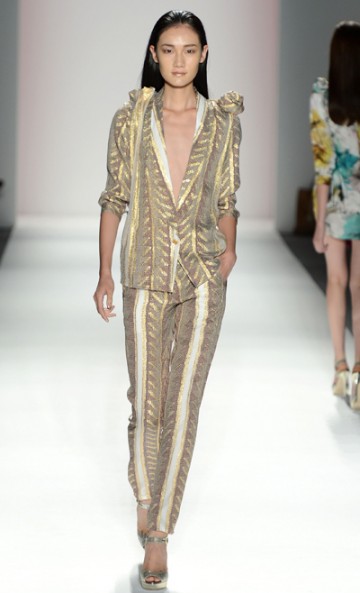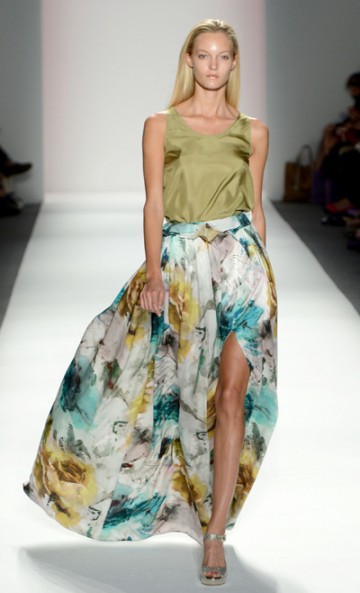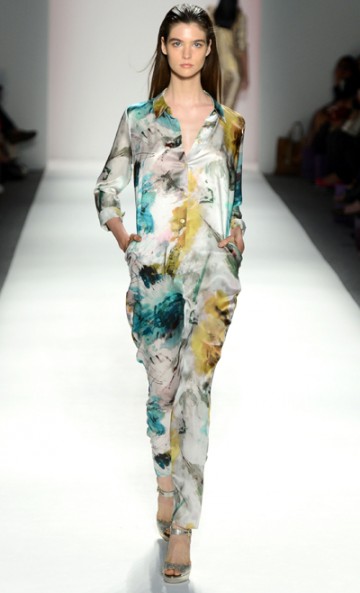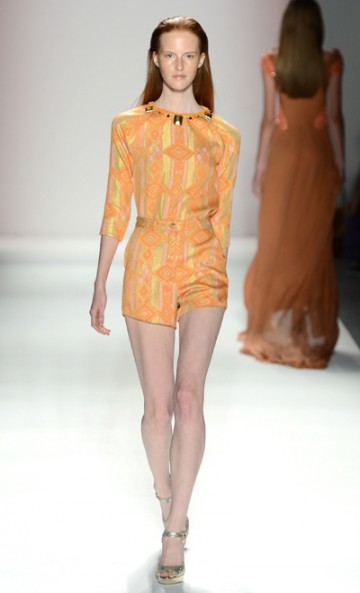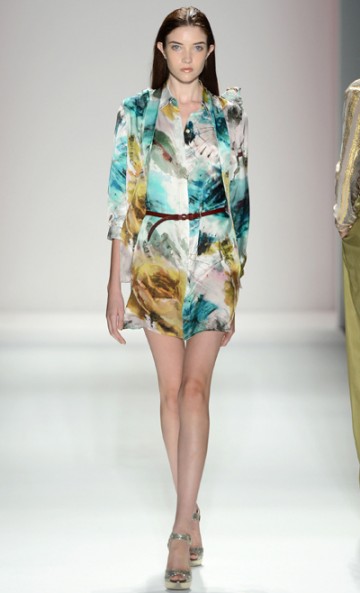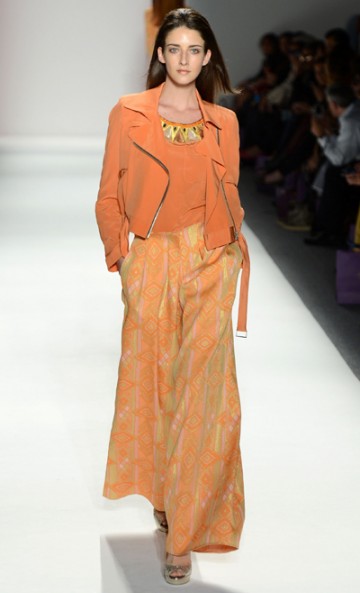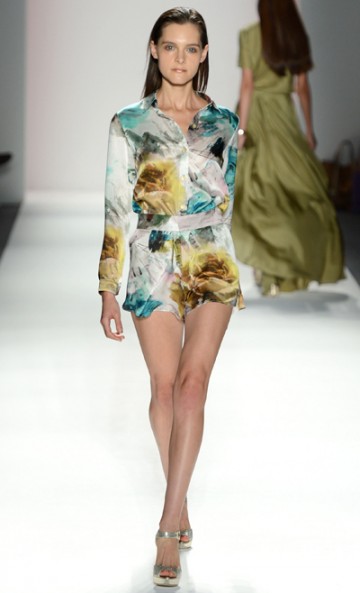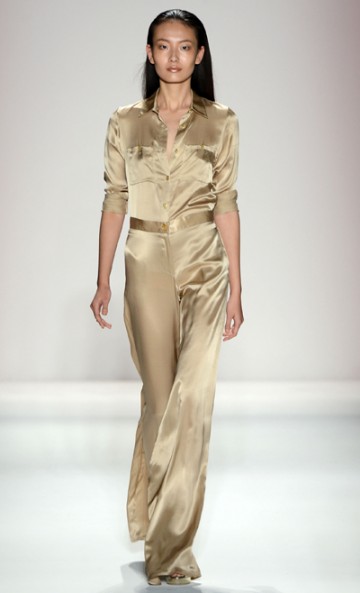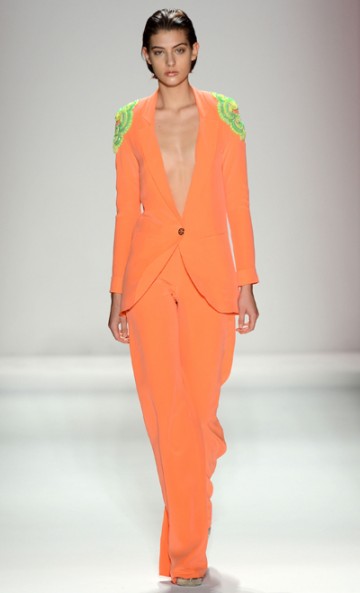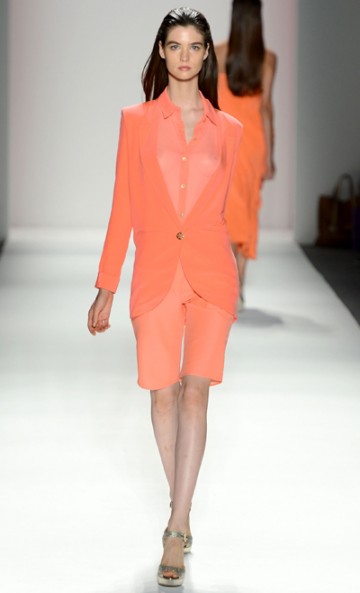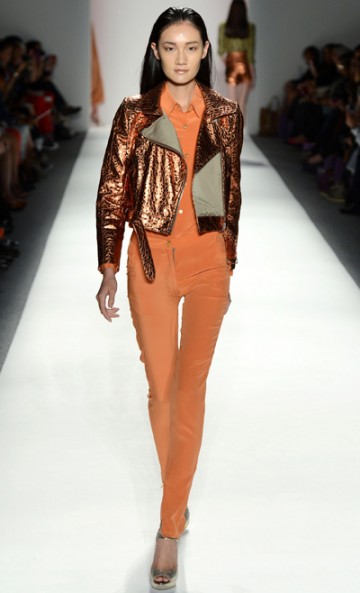 ---

Sinta Jimenez is currently obsessed with Opening Ceremony collaborations, Band of Outsiders, warabi mochi from Temari Cafe, meteor showers, and finding a Jeff Buckley soul with a Jason Segel sense of humor.
All author posts