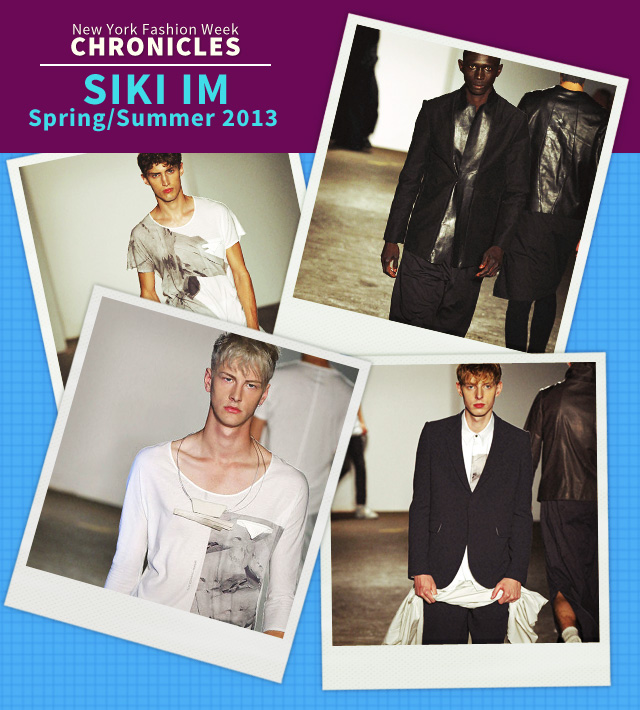 The damp, dark, stifling air of Pier 57's runway space did little to add to the effect Siki Im seemed to be attempting with his Spring 2013 collection. The programs read that the pieces had been created with Georgia O'Keefe's New Mexico desert house in mind; a dry, calm sort of place.
A violin trio set off the DJ booth in the corner, and they did their very best with lighting (the wall of curtains separating outside from in kept blowing open) and scene setting at the venue. It wasn't quite enough to tie it together or make it make sense the way Siki most likely intended.
Im always takes a cerebral approach to design, and is the first one to admit it. And while this tack can sometimes produce genius work, it's bound to let loose some not so brilliant moments, too.
The quiet-house-in-the-desert thing was an alright theme, accented by slaps of grey and black paint on the model's necks, and you could absolutely feel the desert in the clothes–they looked bedouin and swaddled in their coats and overskirts.
But the Georgia O'Keefe references were a bit of a reach. Looking around the audience, though, it's clear that Siki has an audience and a strong set of fans who will be buying those skirts and smock-coats: one young man, on seeing the models walk out shirtless during last looks, picked at his own dhoti pants (echoed a dozen or so times in the collection) self-consciously and sighed.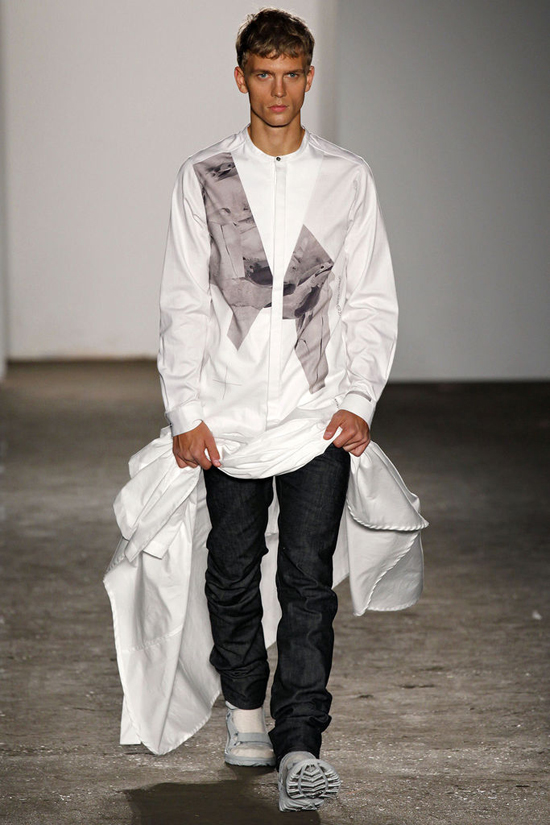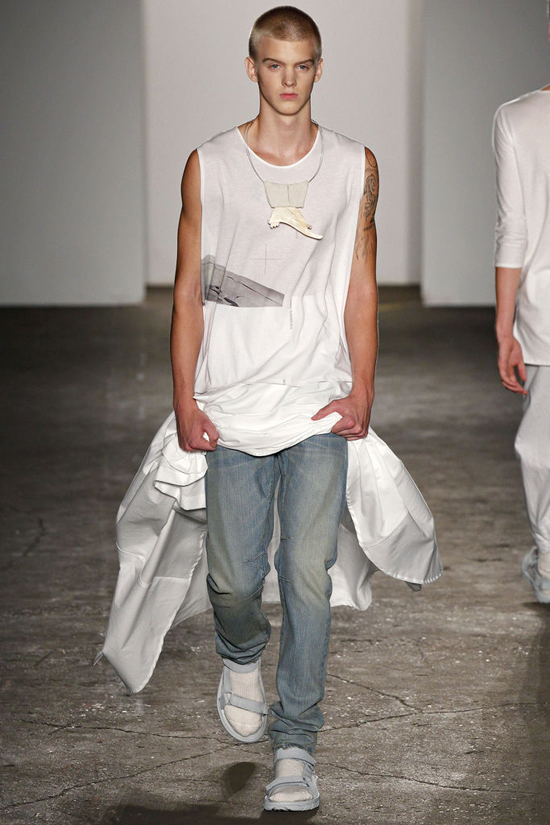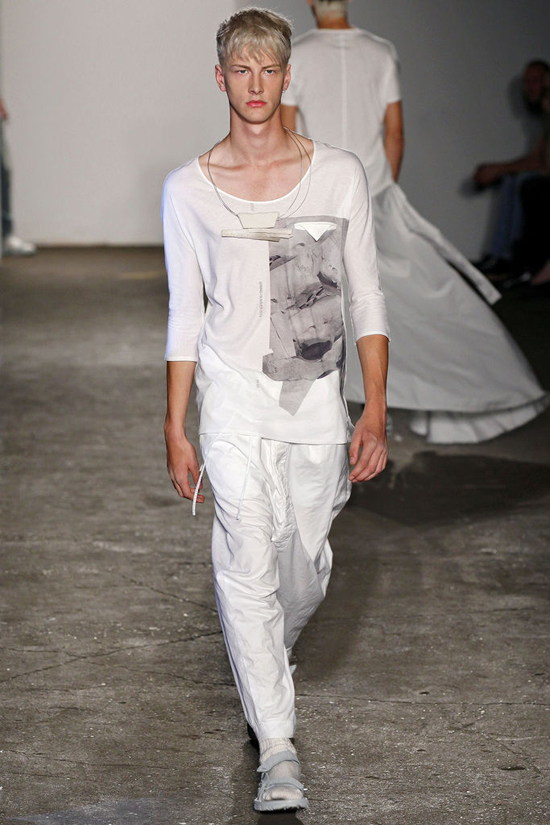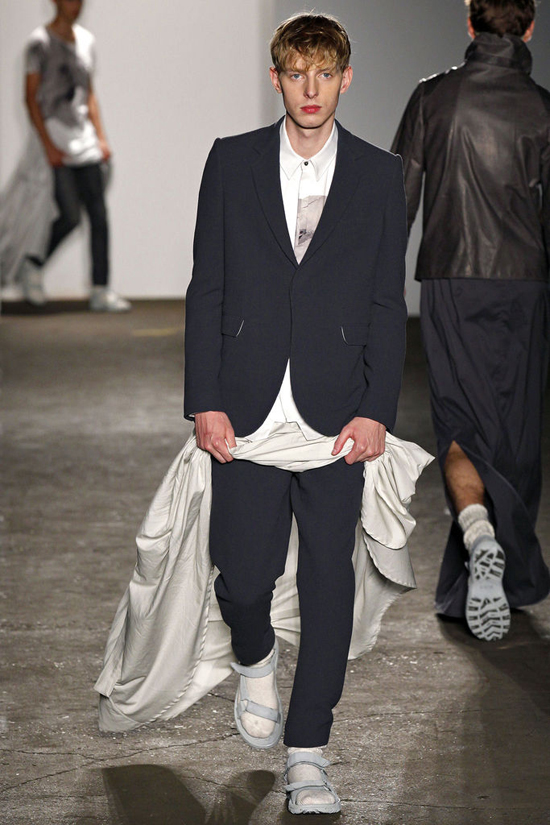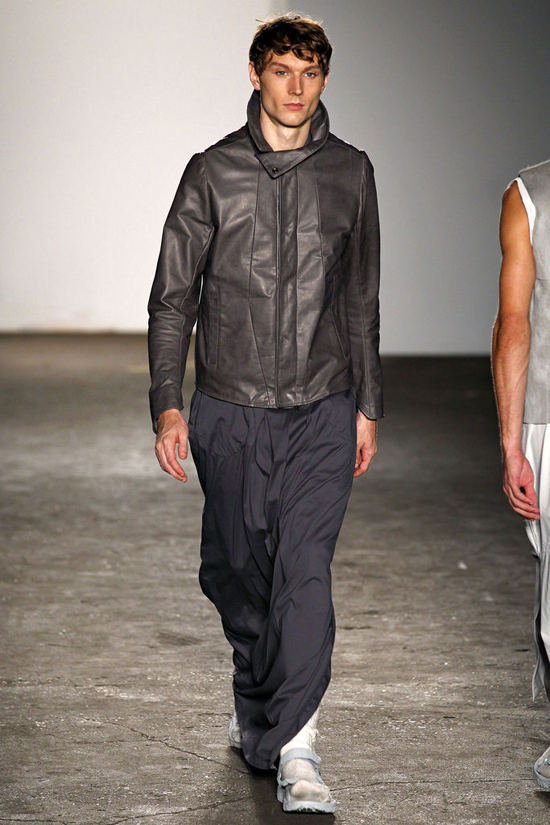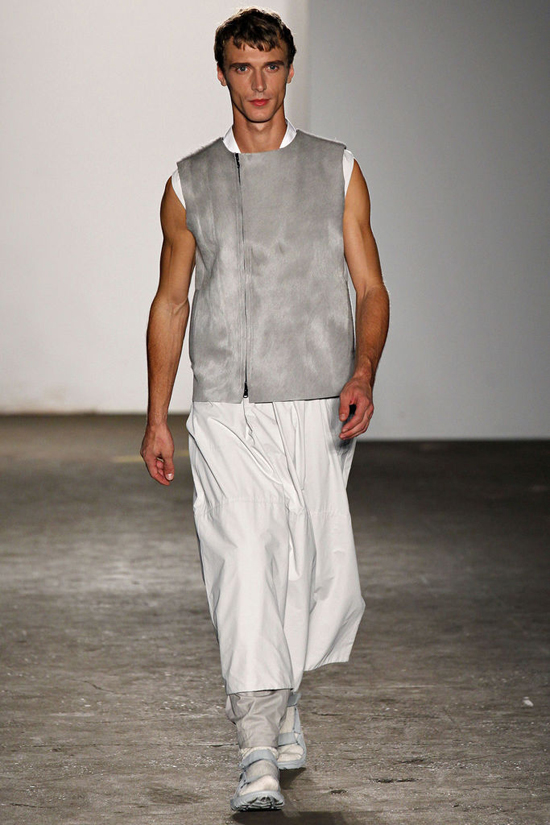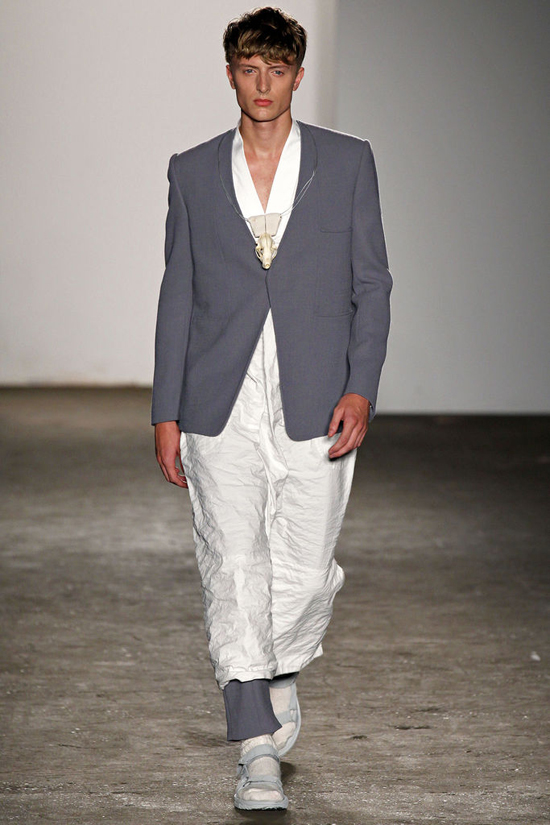 Photo: Amanda De Simone/GORUNWAY.COM