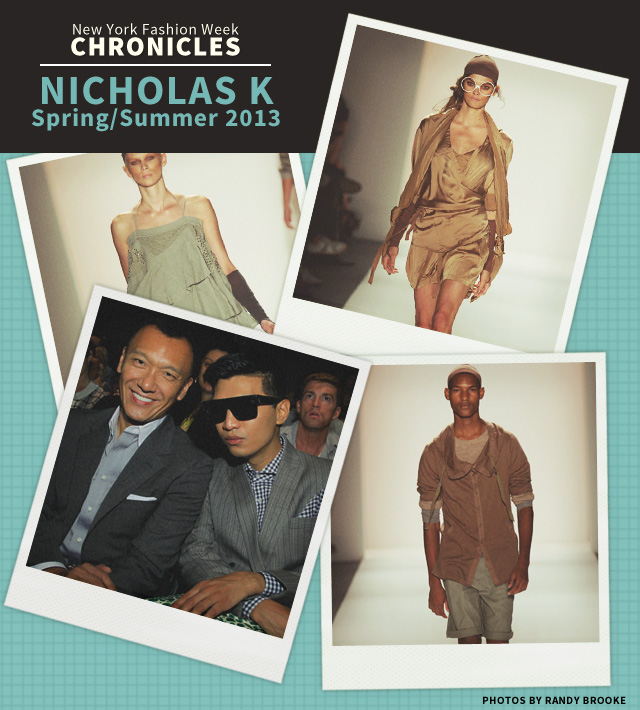 Spotted front row:  Kyle Cook & Paul Doucette of Matchbox Twenty (band), Rob Evans (Model, ANTM judge), Chaske Spencer (Twilight werewolf Sam Uley), Joe Zee, Bryanboy, Eric West (Actor), India De Beaufort (Actress, Jane by Design, wearing a dress by Nicholas K), Icona Pop (Swedish pop band, Aiwo Jawo & Caroline Hjelt), and Irina Pantaeva (wearing a dress by Nicholas K).
[divider]
In the case of an apocalyptic disaster turned the world into a desert wasteland, we would be all so lucky to have Nicholas K outfitting us in his earthy utilitarian Spring/Summer 2013 collection named after the futuristic 1973 New York City film "Soylent Green."
Printed draped Bedouin-like scarves exotically accessorized the neutral-toned collection that gave enthusiastic nods to the 70s green revolution. Loose, multi-layered looks composed of jackets over cardigans over tunics managed to look free and flowing as jackets were cropped, knits were thin and open, and asymmetrical cuts ensured maximum grace of movement.
Nicholas K's Soylent Green was a study in complimentary colors and textures, with every piece  being a worthy part of the larger, balanced  puzzle.
Courtesy Photos: Randy Brooke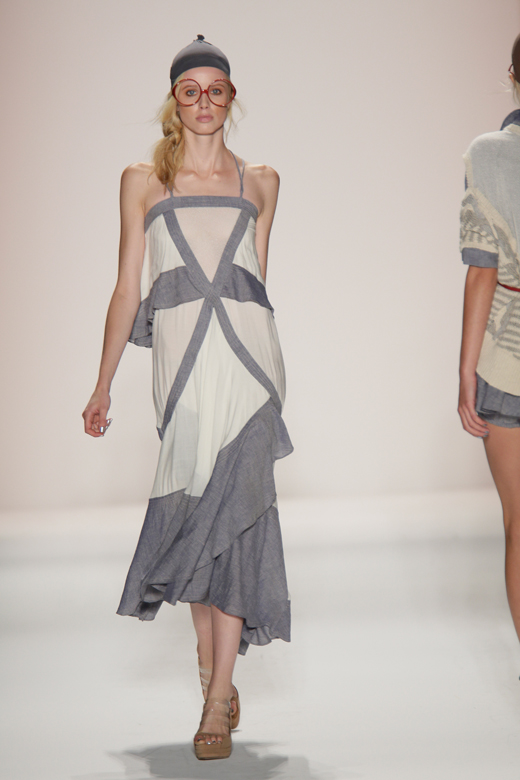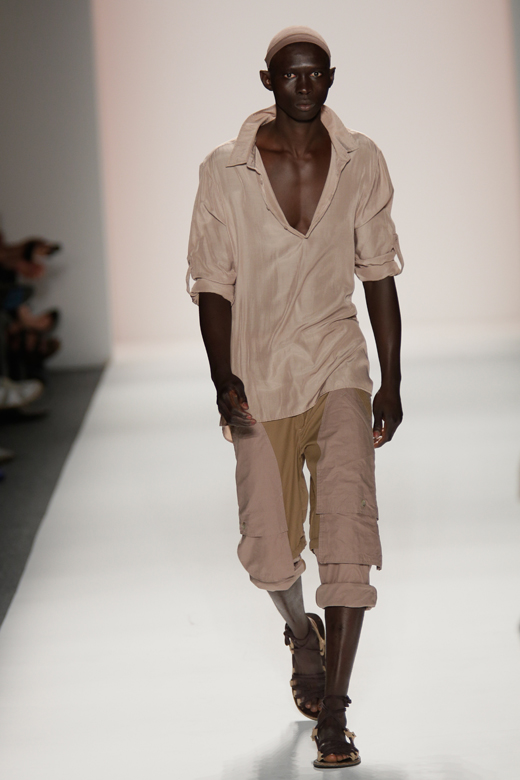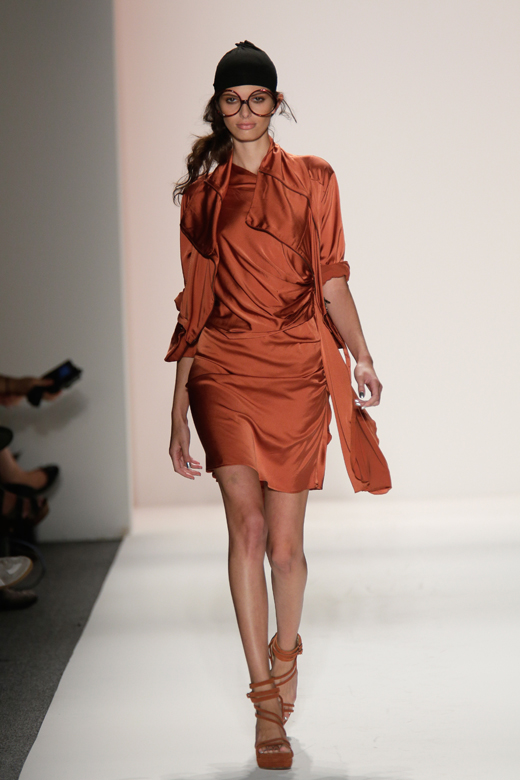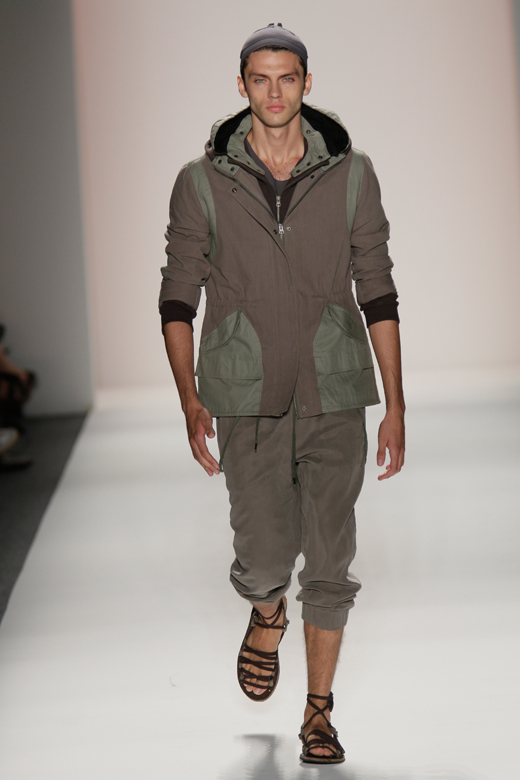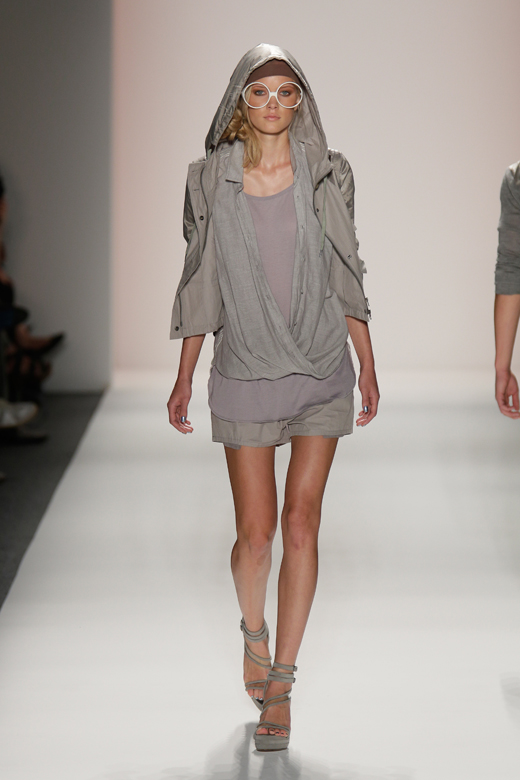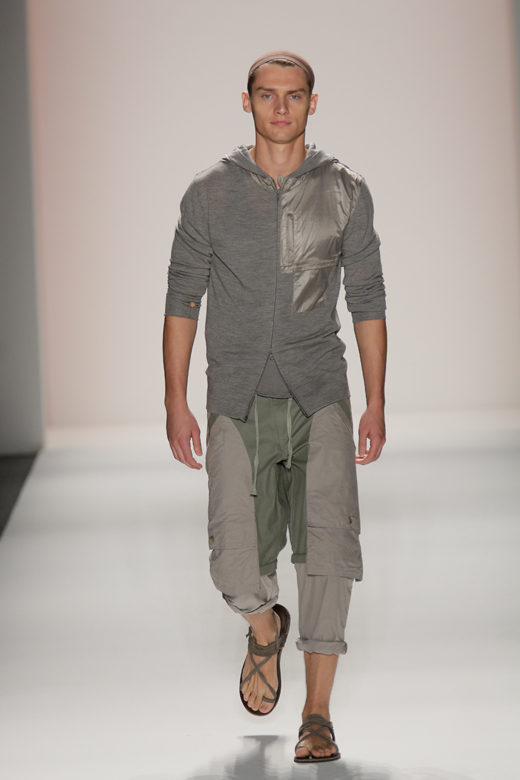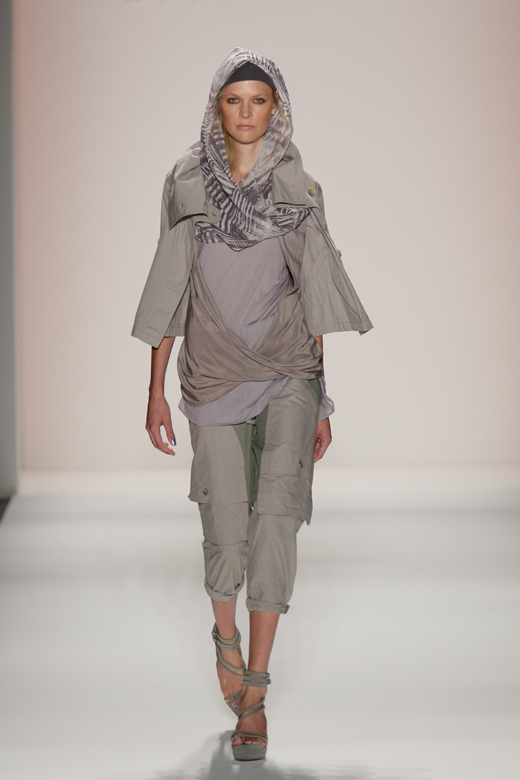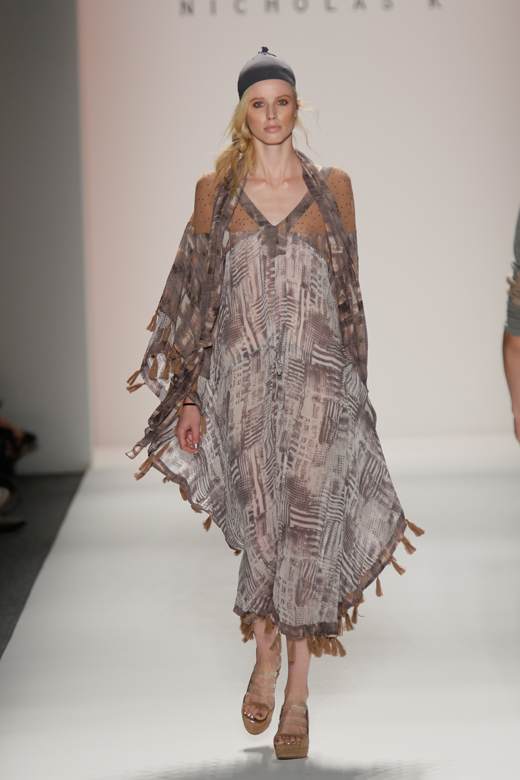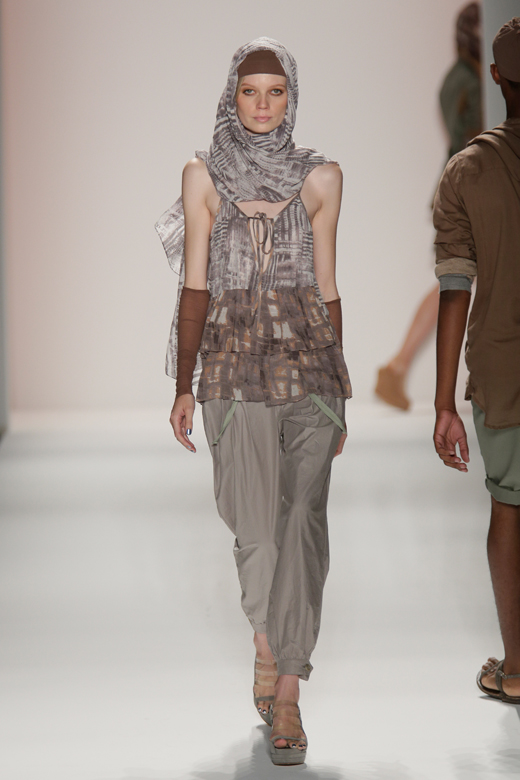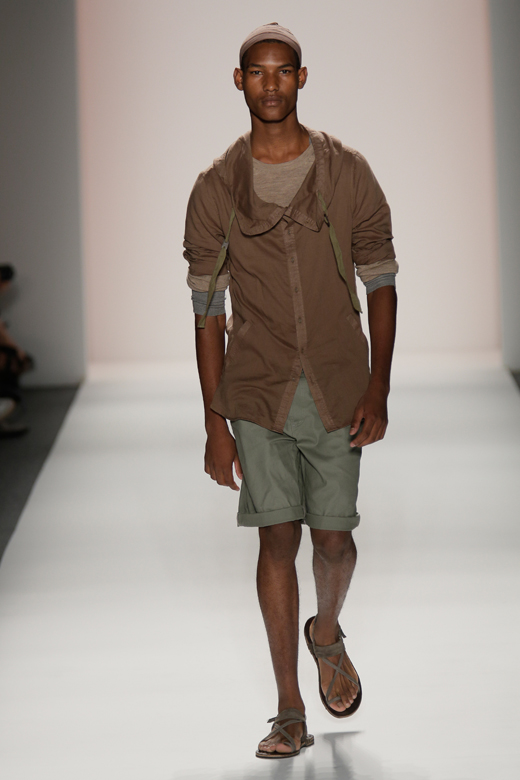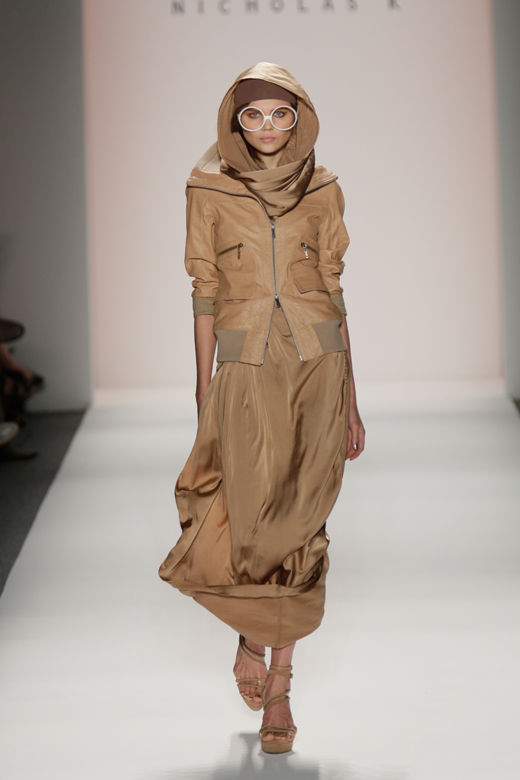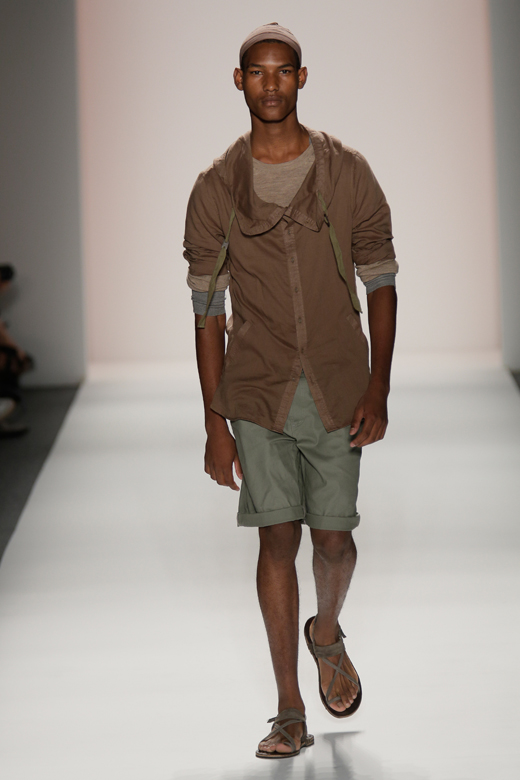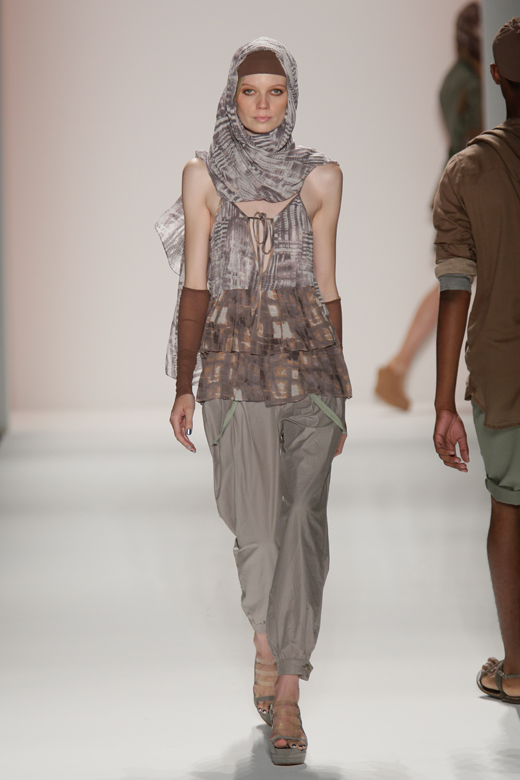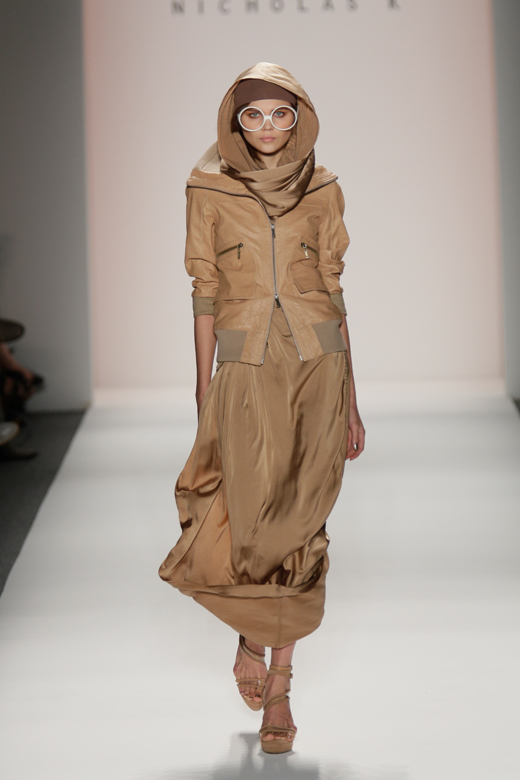 Courtesy Photo: Randy Brooke
---

Sinta Jimenez is currently obsessed with Opening Ceremony collaborations, Band of Outsiders, warabi mochi from Temari Cafe, meteor showers, and finding a Jeff Buckley soul with a Jason Segel sense of humor.
All author posts