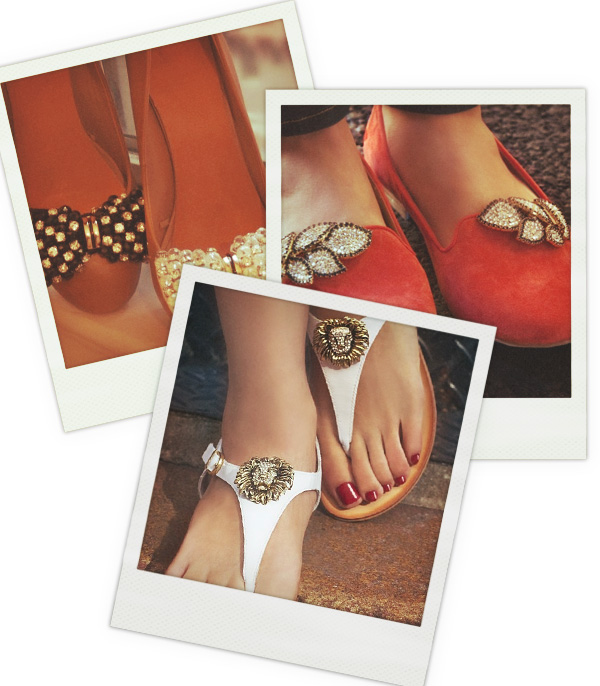 New York fashion designer Vivian Wu has recently developed a distinct vintage-inspired sense of style through her shoe clip company, Jacob Lily.
In an attempt to create a fashion staple-all her own, Wu began buying shoe-clips as a sort of hobby. With an acute admiration for the feminine and elegant designs of fashion icons like Valentino, Marchesa, and Temperley London, Wu then started buying trinkets at flea markets and vintage stores and turning her shoes into eclectic pieces of art.
She explained the inspiration behind shoe clips to Meets Obsession Magazine, "Shoe clips are great as they really dress up your shoes and help complete a look. Also, shoe clips are affordable and they can be used on different types of shoes (flats, sandals and heels) to create many different looks."
Shoe clips are the perfect cost-effective alternative to seeking innovative ways to dress up your shoes, no matter your style. By adding brooches, pearls, rhinestones or enamels, you can either dress your shoes up or down.
Wu describes the importance of personal expression, "My best friend and I have very similar taste, but even if we end up buying the same dress, it looks very different on us, as we accessorize each outfit with our own personal touch. Fashion is definitely a way for me and many girls to express ourselves and make a statement."
Vivian Wu is also donating $1 dollar for every pair of shoe clips purchased through the Jacob Lily website to the women advocacy organization, Women for Women International (WFWI). So visit http://jacob-lily.com/about and do your part in shopping for a good cause!