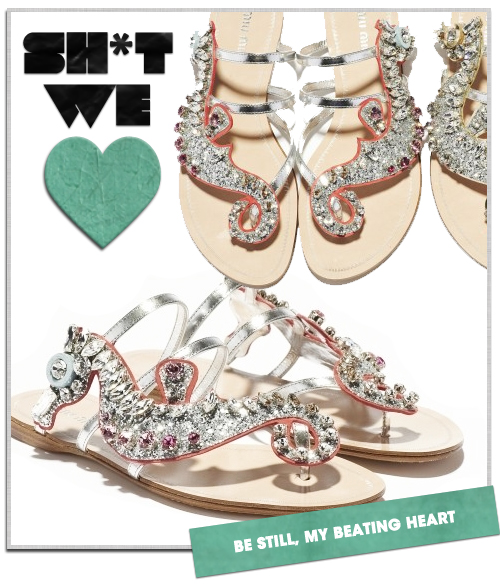 You now have a new excuse to ditch those plain black flip flops this summer for Miu Miu's incredibly cool collection of crystal encrusted sandals in the shape of sea creatures, such as starfish, sea horses and crabs.
These attention-grabbing, sparkling aquatic sandals—which come in all color flavors, including crystal and amethyst—are perfect for laying by the pool or having drinks during the sunset.
And being that spring is only a few weeks away, I am already daydreaming about wearing these Miu Miu beauties with a plethora of the spring items that I've already started hoarding.
Until then, I will be counting down the days until the collection launches on Miu Miu's  website in March.
Tags:
Miu Miu's