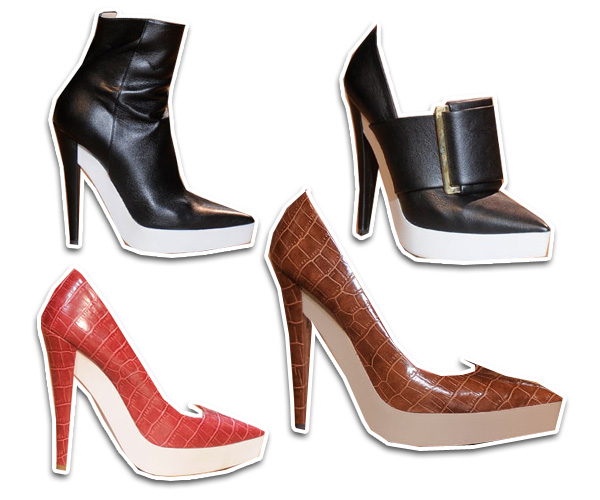 If anyone in the fashion world is known for her stance against animal cruelty, it's Stella McCartney.
Recently having filmed a commercial for PETA, she is a vegetarian who refuses to use fur or leather in  her fashion collections.
Now the designer is working to save the environment, one shoe at a time.
The shoes in her A/W 2012 collection feature biodegradable white platform soles made from bioplastic, a type of eco-plastic that is derived from renewable raw materials.
Unlike most eco-friendly shoes, McCartney's shoes are wearable as well as high fashion.
The designs include red and brown mock crocodile heels as well as a pair of loafer-esque heels with a large buckle, and black ankle boots.
Being that McCartney's shoes are so lovely, we can't imagine parting with them. Perhaps after we're long gone, the fact that we once owned a pair of these biodegradable beauties will be good karma.
Though, one thing is for sure—McCartney proves that you don't have to sacrifice style to make ethical choices in the way that you design.
---

Bridget is a writer, stylist, and vintage clothing dealer based in Kennett Square, Pennsylvania. Bridget enjoys spending time with her boyfriend and guinea pig, and in her spare time sells vintage at local flea markets . Bridget is currently obsessed with Zooey Deschanel's wardrobe on New Girl, Moroccan food, and microcars.
All author posts