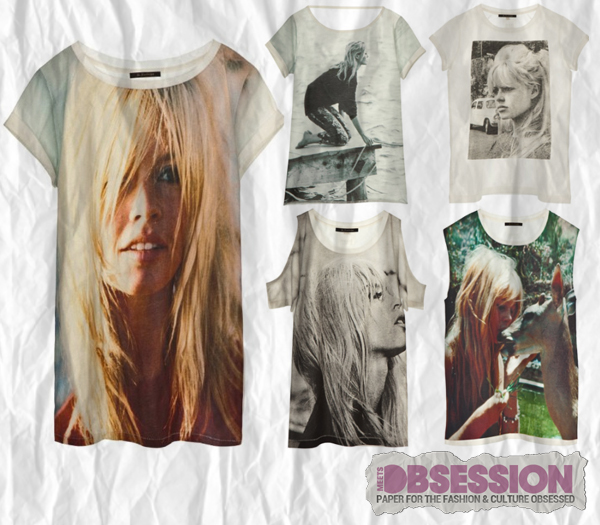 French retailer Maje has released a collection of five tees featuring the image of famed sex symbol and icon, Brigitte Bardot.
There is some controversy surrounding the release of Bardot's images on the shirts, as the French government has convicted and fined the animal activist 5 times—since 1990—for her racists remarks made in protest of a Muslim practice of slaughtering sheep without first stunning them.
While some may have their "Bardot moment," and find these shirts worthy of wearing, others may take the selling of the shirts as supporting her activism efforts—which some may deem offensive.
It's fair to say that the images used on the Maje t-shirts feature Brigitte in her heyday '60s and '70s period, way before Bardot's extreme animal activism efforts.
Though Bardot has aged less than gracefully and lost some of her marbles along the way, there is no denying the former screen siren's sartorial past.
The Bardot tees are currently available at Maje.
---

Sinta Jimenez is currently obsessed with Opening Ceremony collaborations, Band of Outsiders, warabi mochi from Temari Cafe, meteor showers, and finding a Jeff Buckley soul with a Jason Segel sense of humor.
All author posts