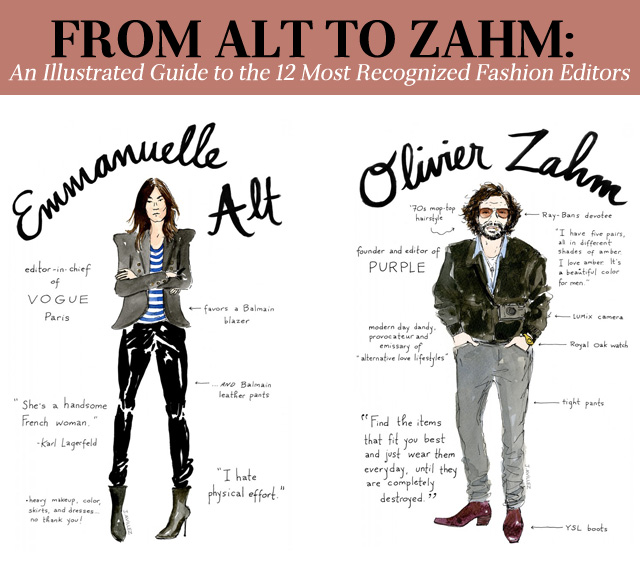 With their own group of dedicated fans and followers—even some with their own paparazzi stalkers, top fashion editors join the celebrities that they write about, becoming celebrities themselves.  And in some cases, even the pets of top editors have become newsworthy.
Though, to be fair, fame for most editors (unless you're Anna Wintour) doesn't quite extend past the fashion industry.
And for those that want to brush up on their who's who in the world of fashion editors, illustrator Joana Alvillez has created a series of incredible fashion illustrations.
From Purple's Olivier Zahm to LOVE's Katie Grand,  Alvillez provides an illustrated glimpse into the personality and style of 12 of the most recognized  fashion editors and journalists.