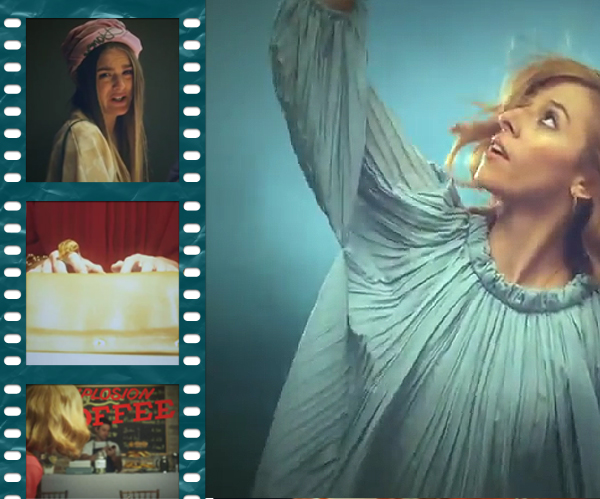 In honor of the recent collaboration between Diane von Furstenberg's and denim line Current/Elliott, Gia Coppola, who happens to be the Sofia Coppola's niece and Francis Ford's granddaughter, directed a 60s inspired short film called, "Writer's Block."
The four-minute film features a young woman suffering from the irrefutable curse that plagues every writer at some point in their career: writer's block.
The film is narrated by "Parks and Recreation" star Aubrey Plaza, whose famous drone does a good job at narrating. Also, there are two notable appearances made by filmmaker Tracy Antonopolou, as the main role, and "Goodfellas" star Ray Liotta, in a cameo.
With a classic Hollywood story that pays homage to classic films like "2001: A Space Odyssey," "Psycho," "Bonnie and Clyde," "Indiana Jones" and "Gidget," this film short was produced to showcase the stylish jeans that came to fruition from the DVF and Current/Elliott collaboration—and surely stands out from the 60s inspired styling.
The characters don the colorful tropical leaf motif print jeans and shorts that are more than appropriate for Spring, all of which seem to challenge the usual blue skinnys that have been dominating lately.
In addition to runway shows, lookbooks and red carpet events, it appears many designers are using the mini cinematic platform via the web as way of promoting their designs.
And although many of the fashion films circling around the internet are better missed than watched, this one stands out among the rest.