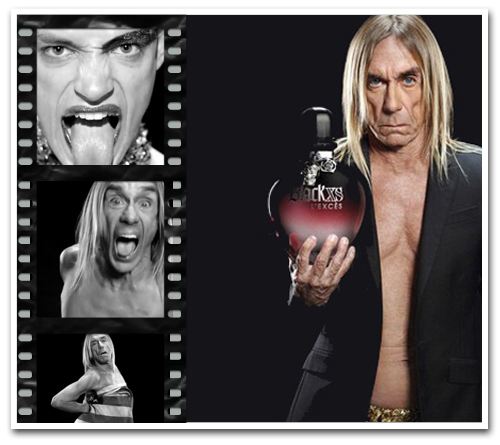 I've banged my head to "Funtime" more times than I can count, and what punks, diehards or posers haven't pledged allegiance to "Search and Destroy."
Remember the Iggy Pop who co-wrote that heroin love song, "China Girl," with sometime-lover and fellow addict David Bowie?
Remember the Iggy who drew blood and gave the finger to brain injury one bad stage dive after another?
Remember the Iggy whose sinewy frame and complete lack of modesty ended up losing his pants and showing us his groin, again and again, in all its thin veiny glory?
Yeah, me too, and I could never forget that Iggy, which is why I am perplexed by the fact that he is in another lame advert.
Who could forget the atrocious nonsense of a person as famous for his recklessness as for his music, being the spokesperson for an insurance company?
Swiftcover Insurance and Iggy Pop, a natural dynamic duo, duh!
Of course, Swiftcover later got into hot water for refusing to insure like-minded Iggy-type musicians for their less than discretionary lifestyle choices. The campaign was as much of a sham as it initially came across to be.
Mismanaged or misled, or just needing the dough, Iggy did the idiotic campaign for Swiftcover, which in effect horrified punks worldwide.
Now, Iggy has signed up for an equally ridiculous campaign.
This time he's modeling for a Paco Rabanne fragrance that aims for shock and rock, but only comes across as tired and contrived.
The advert is the typical formula of a girly-looking strung-out male model in black leather, skinny girls in dog collars licking jeweled skulls, lots of writhing and snarling faces, then at the very end, a scene with Iggy wrapping an American flag around his body, looking muscular and blonde as ever, but totally and utterly inspired.
I guess we can say, at least it's a fashion ad, and the brand, now under design of Manish Arora, re-established itself during the October runway shows with an avant garde and futuristic Lady Gaga-worthy look.
Perhaps Rabanne isn't a completely ill match.
But still, I protest.
Punk was never supposed to be mass marketed by one of its legends, though I can't speak for Avril Lavigne.
Iggy should have known better, but we know drugs take money, and a cool fortune may have been lost decades ago, it's a hard economy for everyone.
---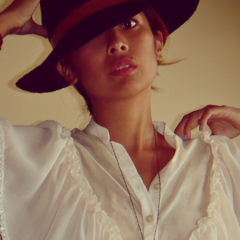 Sinta Jimenez is currently obsessed with Opening Ceremony collaborations, Band of Outsiders, warabi mochi from Temari Cafe, meteor showers, and finding a Jeff Buckley soul with a Jason Segel sense of humor.
All author posts