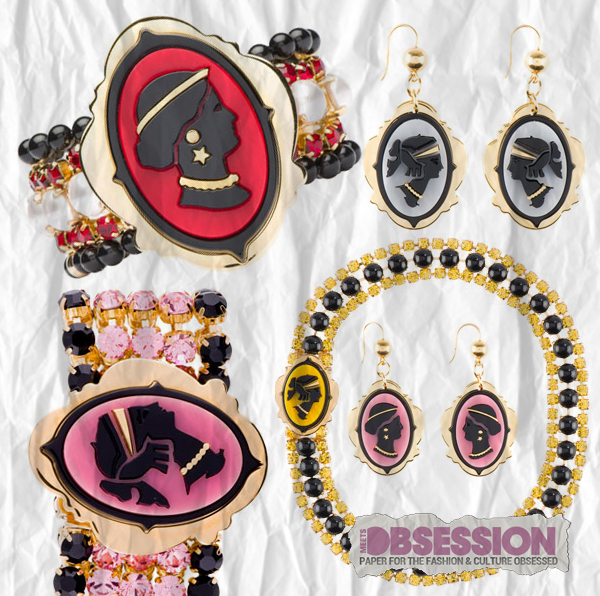 In ancient times, they were used as signet rings. During the Renaissance, Pope Paul II collected them. At the time of King George III's reign, Queen Victoria revived them, and in the 80's, they made a comeback. And now, thanks to Miu Miu, the cameo is back and more fun than ever.
Miu Miu's latest "Cammeo Cristal" collection contains bracelets, pendant earrings and necklaces featuring cameos in various colors and profiles.
Some pieces that were seen in their S/S 2012 ad campaign caused a stir among costume jewelry enthusiasts. These pieces have changed slightly, but are still fabulous.
The chunky bracelets and bangles have a cameo situated in the center of sparkling stones in varying colors, such as our personal favorite, pink and black. The necklaces are super dramatic with various layers of stones with a cameo positioned off-center opposed to the center, like most pendants. The earrings are simple, but would provide a great pop of color to any outfit.
All these pieces are crafted with precision using individual layers of plexi cut and placed on a double contrasting frame to create a vibrant, colorful surface.
Miu Miu's "Cammeo Cristal" collection is currently on sale at www.miumiu.com
Tags:
Miu Miu