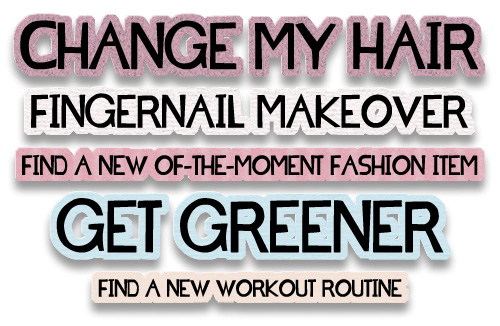 New Years Eve is over, the glitter is finally out of your hair, and the hangover has finally worn off.
Often, it is said that insanity is doing the same thing over again and expecting different results.
So, for a new year, why not try something new?
Now really is the perfect time to revamp your look and your life.
Not sure where to start?  No worries, we've put together a few tips for you. After all, a new year deserves a new you.
1. Change your hair.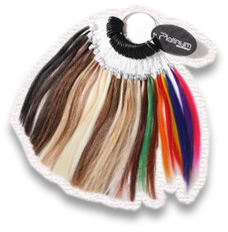 Sometimes the best way to change up your look is to go directly for the hair. April Barton, hairstylist to stars Jake Gyllenhaal and U2 and owner of the well-known salon Suite 303 (located in Manhattan's Chelsea Hotel), told Meets Obsession that extensions are "a great way to add body and volume to your hair during the winter months. They can completely revamp your look for the season."
Platinum Seamless is Barton's brand of choice. If you're craving a cut, bangs are in, but Barton urges "If the shape of your face works with bangs, now is the perfect time of year to get them. That way, they have three months to grow out and not be in your face by the time summer rolls around."
2. Get a little funky on your nails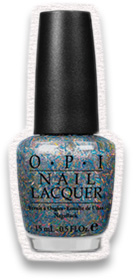 If changing the locks is too extreme, nail color is a safer way to get creative. "Mix and match nail color," says Barton. "And don't get complacent. Dare to be different and make a stand for what you like."
In fact, Nicki Minaj's nail color collection for OPI  will hit shelves this month in five new shades ranging from neon to glitter.
But what color is currently donning Barton's fingers? Cobalt blue with the new OPI sparkle keeps her nails—and her style—on the cutting edge.
3. Find a new of-the-moment fashion item

How else can you change your style without adding to your wardrobe?
Of course, timing is everything, and who isn't a bit strapped for cash in January.
So, instead of buying everything in sight, find that one piece that can be worn throughout this season (and maybe even into the next, sans some layering).
Danielle DesBordes, a visual associate at Madewell, suggests the new and improved shift dress.
"Everywhere I look, shift dresses are popping up to wear now or for spring…" DesBordes told Meets Obsession. "The must-have shift dresses for 2012 aren't the traditional black silk that made them so unappealing in the past. I'm seeing wild patterns, neon colors, interesting textures, and new silhouettes!"
Her favorite is Henrik Vibskov's brown and yellow patterned shift dress, "It's updated with a shorter length and clingy knit material, plus a scoopneck."
4. Get greener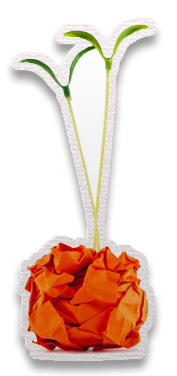 Updating your look isn't the only thing you can focus on. A new year—and especially one that's so politically charged—is the perfect time to start thinking about how you can make a difference.
The Worldwatch Institute has an extensive list of the things you can do to make your life more ecologically friendly.
For example, shopping at locally owned stores (like Moms or Yes Organic) and farmers markets is not only a great way to support small business, but the food is often times "fresher and more flavorful."
For a greener way to buy clothes, consider spending a day thrift shopping and exploring some of the local DC vintage shops (such as Meeps in Adams Morgan, or Georgetown's unexpected Annie Creamcheese). And don't forget Buffalo Exchange will be in the District shortly.
5. Find a new workout routine
According to USA.gov, getting in shape is consistently one of the most common resolutions made annually in America, and the best way to get motivated (besides that cute new shift dress sitting in your closet) is to try something new.
The trending workouts of 2012 are all about getting back to the basics, "push-ups, sit-ups, jumping jacks, and sprints," Ken Locker, MA, ATC, a spokesman for the National Athletic Trainers Association, reported to medicine.net.
Looking for something more complex?
Medicine.net also suggests combining "opposing workouts" such as Cy-Yo, an hour workout that starts with 10 minutes of yoga, followed by 40 minutes of stationary speed cycling, and winding down with 10 more minutes of yoga.