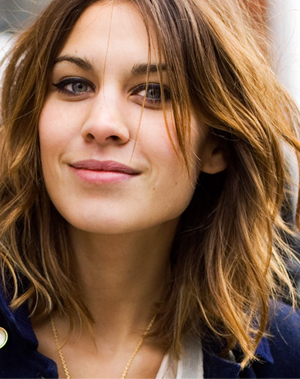 Alexa Chung, model, former Madewell face and host of Lifetime's "24 Hour Catwalk" and MTV's "It's On with Alexa Chung," announced that she will start her own fashion line.
In an interview with Japanese Numero Tokyo magazine, Alexa confirms, "Yes, I'm definitely going to do that. I'm looking into it right now. I've got nothing to lose, it's a bit of fun. In this current era of celebrity, no one believes you actually design the stuff anyway, even though I sketch everything myself. So if it sucks, I can say I had nothing to do with it, and if it's really good I can say 'Here are the drawings, it's all my own work!'
With Alexa's penchant for style and her longevity in the industry, we think a line designed by the Style Ambassador for the British Fashion Council might just have some legs.
Needless to say, we're looking forward to seeing a line with her style influences.