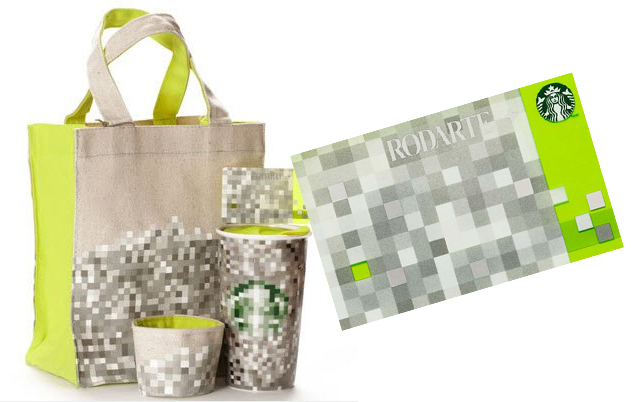 Like Mary-Kate and Ashley Olsen, who always seem to be photographed carrying a Starbucks-branded cup of coffee, the entertainment industry has had a long-time love affair with the brand.
I mean, who could forget those crazy Britney days when she would carry around her iced Starbucks concoction and her beloved Cheetohs.
Whether you like lattes, macchiatos, or just plain black coffee; there is a good chance you have had Starbucks at some point in time, especially since you can't walk two blocks without bumping into the chain.
And although Starbucks has had numerous music and non-profit collaborations, they've never partnered with luxury fashion—that is, until now.
Starting November 13th, your coffee run will become a bit more glamorous thanks to Kate and Laura Mulleavy, the sisters behind the fashion house of Rodarte, who have teamed up with Starbucks just in time for the holidays.
In an unlikely collaboration, the sisters will produce Starbucks-branded products, which will include mugs, totes, drink sleeves, and spiced up gift cards.
While the collection will make great stocking stuffers, the theme opts out of traditional holiday colors with a silver pixilated background and lime green, making it perfect for any time of year.
This is the first collaboration of such kind in Starbucks' history.
Should another designer collaboration occur, we think that Marc Jacobs should go back to his grunge roots as a nod to the Seattle based coffee house.
---

Bridget is a writer, stylist, and vintage clothing dealer based in Kennett Square, Pennsylvania. Bridget enjoys spending time with her boyfriend and guinea pig, and in her spare time sells vintage at local flea markets . Bridget is currently obsessed with Zooey Deschanel's wardrobe on New Girl, Moroccan food, and microcars.
All author posts