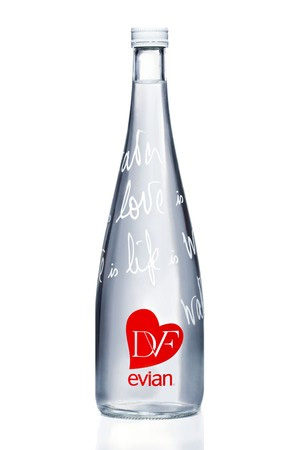 Your water bottle is about to get a serious dose of fashion.
According to WWD, Evian has teamed up with fashion designer Diane von Furstenberg to design a limited-edition water bottle.
The bottle is decorated with Furstenberg's signature heart and in the designer's own handwriting are the words, "water is life is love is life is love is life is water."
Starting in November, the 750mL bottle will be available at select Canadian restaurants and retailers for 2.49 euros, or $3.23 at current exchange.
We heart it!