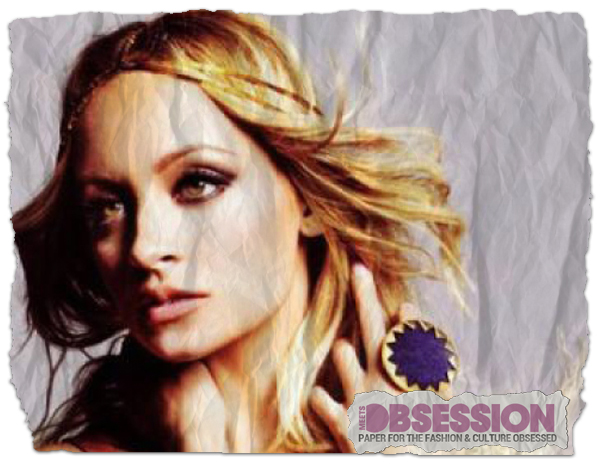 Photo courtesy of Macys
While Nicole Richie was busy mentoring contestants to create Fashion Star-worthy collections for retail stardom, she was also busy at work creating a capsule collection of her own for Macy's Impulse.
Following in the footsteps of Kinder Aggugini, Matthew Williamson, Giambattista Valli, Karl Lagerfeld, Doo-Ri Chung and Alberta Ferretti, Richie will be the seventh designer for Impulse, which means that we can expect to see the elements we've come to know her for: easy, versatile and comfortable.
According to WWD, her iconic textiles from her past collections, such as jewel colors and prints, like the peacock print, will be incorporated into the line. The 30-year-old designer states that music is the main driving force of  her designs, which is not surprising at all—considering that her dad is, after all, the cool, slick Lionel Richie.
The collection is made for real, modern women and their ever-changing roles. Easy to layer, masculine and feminine pieces, such as chiffon and faux leather will make a large part of the 24-30 piece collection.
With a wide appeal in mind, Macy's Chief Marketing Officer Martine Reardon believes the collection will sell out in less than two weeks. Not bad for a designer who launched her first House of Harlow 1960 accessories line in 2008 and expanded her business two years later with her Winter Kate women's line. In only four years, Richie built a loyal following.
The limited edition Nicole Richie for Impulse collection will be available mid-September and will debut in 100 Macy's stores and online.
Tags:
Macys
,
Martine Reardon
,
Mayc's Impulse
,
Nicole Richie