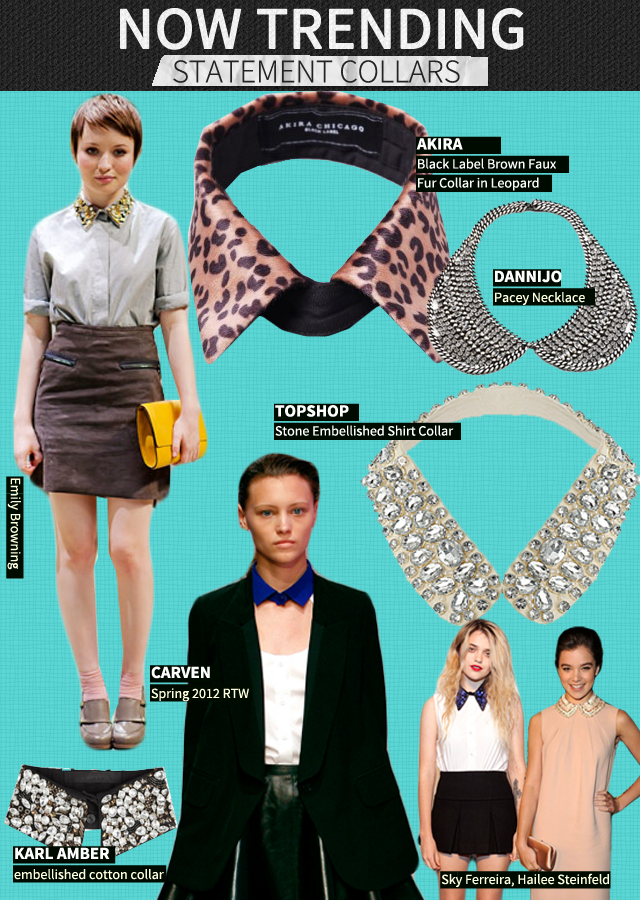 Celebs such as Emily Browning, Hailee Steinfeld and Sky Ferreira are weighing in on the decorative collar trend.
These detachable collars, often acting as a double duty-accessory in necklace form or an actual shirt collar, are making big statements on necklines.
Available in everything from lace to leather to bedazzled, a collar can take the blandest of shirts to insta-cool with little to no effort. Plus, the wardrobe possibilities are endless.
[box title="Shop Featured Products" color="#333333″]
TOPSHOP Stone Embellished Shirt Collar
Karl Amber crystal and bead-embellished cotton collar
Akira Brown Faux Fur Collar in Leopard
[/box]
---

Audrey is currently obsessed with humorous puns, Erte, Thursday nights on NBC, and scrolling through couture millinery websites..
All author posts