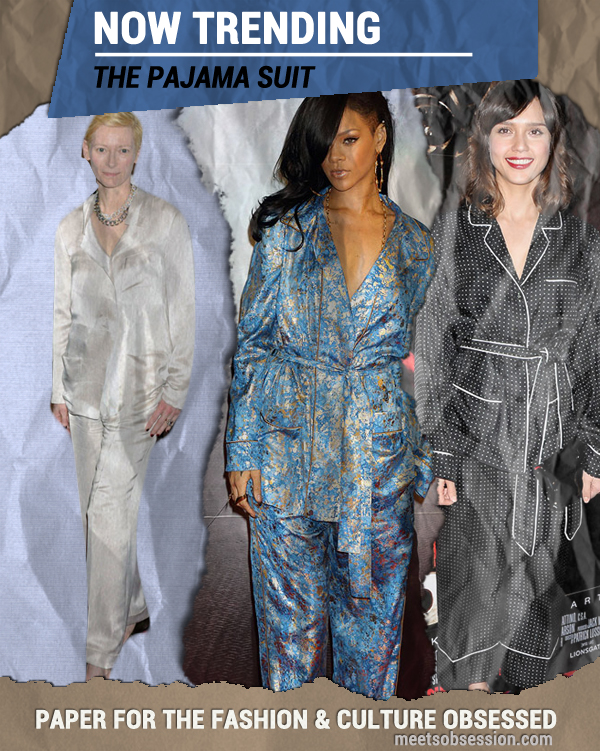 Bedtime attire is moving into daytime with celebrities like Rhianna and Jessica Alba embracing the questionable pajama suit look.
Designers such as Emilio Pucci and Salvatore Ferragamo added looks to their 2012 collections that were more appropriate for the bedroom than for public consumption.
We say, to each their own, when it comes to this trend.
---

Audrey is currently obsessed with humorous puns, Erte, Thursday nights on NBC, and scrolling through couture millinery websites..
All author posts