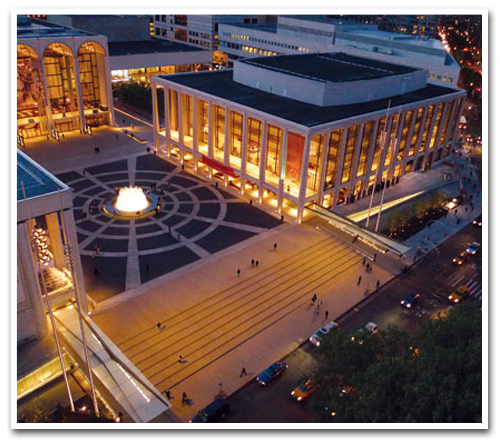 Courtesy Photo: Lincoln Center/Mark Bussell
Since its move to Lincoln Park from Bryant Park in 2010, Fashion Week has been causing a stir among the residents of the Upper West Side.
The parties and shows during Fashion Week and other special events throughout the year has caused the local 2.4-acre Damrosch Park to be inaccessible to nearby residents for nearly 10 months out of the year.
Besides the park issue, traffic and generator noise is giving a lot of people a headache.
According to the New York Times, the residents sent a cease and desist letter to the Lincoln Center asking that "Damrosch Park be returned to its proper use as a city park."
While the residents are arguing that the Center's activities of pocketing generated funds from outside groups are illegal and that Fashion Week has removed 67 trees from the park to make room for tents, the city denies any such notion saying that fashion week is a great source of income for the city and that the trees were diseased.
Geoffrey Croft, president of NYC Park Advocates,  cites that Fashion Week alone will pay $17.2 million over five years to use the park.
Julie Wood, a spokeswoman for Mayor Michael R. Bloomberg tells the Times, "Fashion Week generates $865 million in economic activity each year and helps create jobs in one of our city's most important industries."
The group of residents may take their cause to court in the form of litigation.
Good news, however, may be on the way. Mayor Bloomberg is hoping to move fashion week to the Hudson Yards within the next few years.
---

Bridget is a writer, stylist, and vintage clothing dealer based in Kennett Square, Pennsylvania. Bridget enjoys spending time with her boyfriend and guinea pig, and in her spare time sells vintage at local flea markets . Bridget is currently obsessed with Zooey Deschanel's wardrobe on New Girl, Moroccan food, and microcars.
All author posts