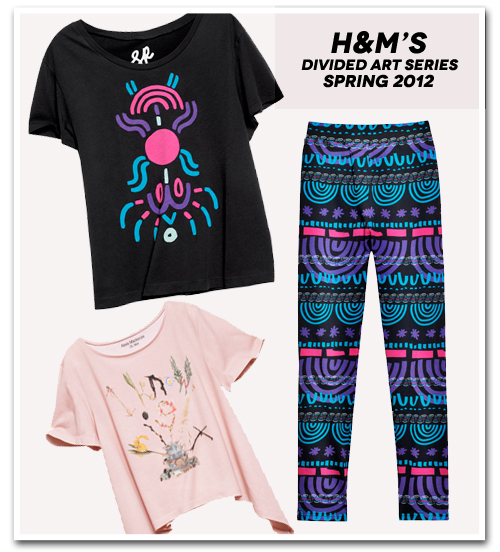 2012 will bring back H&M's Divided Art series, a fashion line produced by the retailer that will feature the work of graphic designers Fanny Gentle, Alexis Anne Mackenzie, Saskia Pomeroy and Johnny Ryan.
From the quirky, morbid cartoons drawn by Johnny Ryan, to the bright, colorful tribal prints (which we adore!) from Saskia Pomeroy, the collection—which is scheduled to release at H&M Divided departments in February 2012—will consist of leggings, tees and tank tops.
And if you can't wait until February, be sure to check out some of the super-fun items (below) that you'll be able to score next month.
[nggallery id=147]
---

Audrey is currently obsessed with humorous puns, Erte, Thursday nights on NBC, and scrolling through couture millinery websites..
All author posts