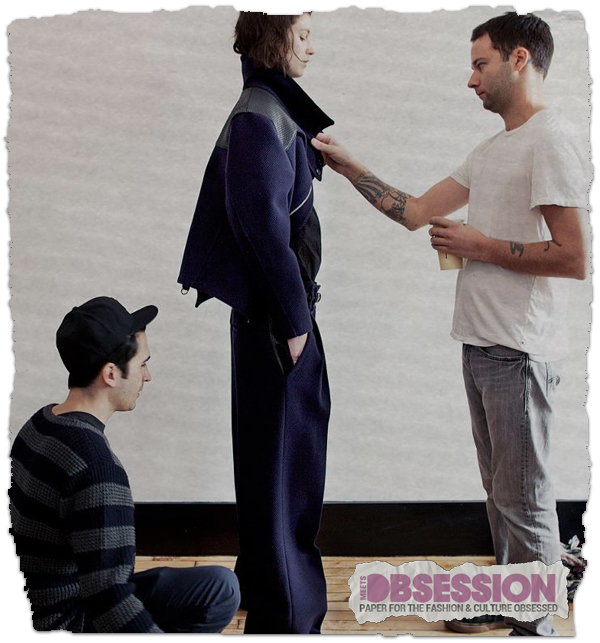 Proenza Schouler's Jack McCullough and Lazaro Hernandez have come a long way since their days at Parsons.
Considered one of the most influential designers in American fashion, the front rows of a Proenza Schouler fashion show are typically adorned with a loyal celebrity following such as Alexa Chung, Rachel Zoe, Felicity Jones and Dakota Fanning.
The brand is now ten years old and has plans to expand their womenswear and accessory line—all made possible due to the recent investment by the same group headed by Theory founder and CEO Andrew Rosen.
But the biggest plan yet is the duo's upcoming flagship store in Madison Avenue.
It's a big deal for both McCullough and Hernandez, since the designers are so used to seeing their watered down collections and a few select pieces in high-end department stores—they now have the opportunity to house all of their designs under one roof.
Back in July, Rosen acquired the brand by purchasing a share of the Italian private equity group, Permira.
The move was done to not only recapitalize on the Proenza Schouler brand, but the bigger picture was to create an American Luxury group.
In the past, luxury brands have been dominated by mostly European companies such as LVMH (Louis Vuitton Moët Hennessy) and Italy's the Valentino Fashion Group (which is now owned by Permira).
This expansion could mean more than just apparel and accessories for the duo.
There have been whispers of a possible expansion into furniture and lifestyle products for contemporary space design.
As Rosen moves forward with Proenza Schouler on board, he should be steps closer to having that American luxury Group.
[divider]
Lead photo courtesy of Proenza Schouler