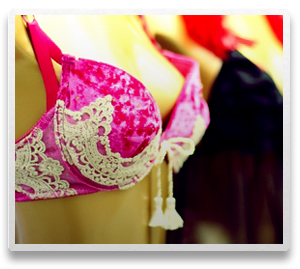 Imagine walking into a Victoria's Secret store and being greeted by an all-male sales staff. There are no women available to discuss the best panty options for you, measure your cup size, or to give you an honest opinion about how well a bra suits you.
For women in Saudi Arabia, this is a reality.
Many American women feel at least awkward purchasing lingerie from a male, so we can only imagine that the women in Saudi Arabia must feel undoubtedly mortified.
See, in Saudi Arabia, women are barred from working jobs in which they might interact with men. This law also applies to retail stores that sell beauty, fashion, and lingerie exclusively to women.
In a victorious reversal in law, women in Saudi Arabia will now have the chance to work in retail. King Abdullah's Saudi Ministry of Labor has enforced a royal decree stating that all women specific shops are to employ only female sales personnel.
Needless to say, there was objection by Saudi Arabia's male community.
According to The Times, over 28,000 women have already applied for jobs.
No word on how the Saudi women will get to work considering that they're banned from driving.
Baby steps, baby steps.
---

Audrey is currently obsessed with humorous puns, Erte, Thursday nights on NBC, and scrolling through couture millinery websites..
All author posts