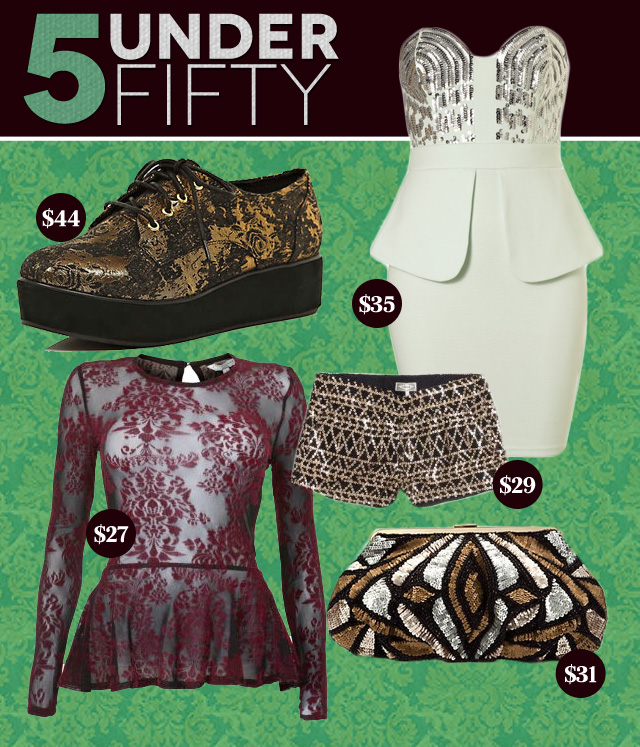 There's nothing like rich, ornate fabrics to get you in the mood for the colder months, and thankfully, the Baroque trend has arrived just in time for winter.
Not quite for the minimalist dresser, the luxe style can be seen on rich fabrics in diamond, floral and ornament patterns, which we love.
For a healthy dose of drama in your look, come over to the gilded side—which promises to be full of brocades, ornaments and metallics, oh my!
For today's "Five Under Fifty," we're going for baroque, but without going …well, broke.
[box title="Shop These Picks" color="#000000″]
Kirra Sequin Sparkle Shorts| $29
Lipsy Sequin Bust Peplum Dress | $35
Gold Sequin Mosaic Clutch |$31
River Island Gold Metallic Baraqoue Flatforms | $44
Dark Red Flocked Baroque Floral Peplum Top | $27
[/box]
---

Audrey is currently obsessed with humorous puns, Erte, Thursday nights on NBC, and scrolling through couture millinery websites..
All author posts