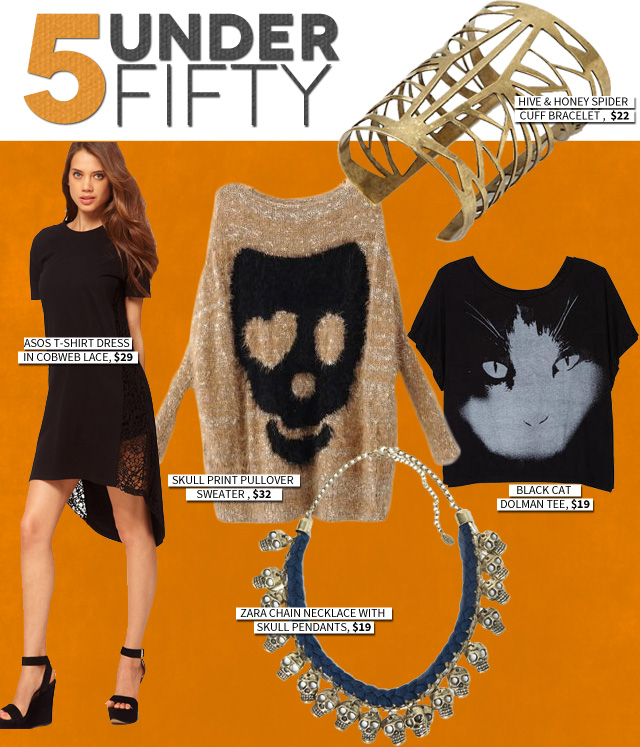 It's Halloween and we're wearing our best costume, which unfortunately can only be worn today. Really, when else will we have the opportunity to wear our best version of Bowie's Ziggy Stardust, lighting strike makeup and all.
Even though we can't get dressed up for Halloween every day, we can still have fun with our wardrobe with year-round monster motifs, skulls, zombies, vampires and other on-trend items deemed on the dark side.
And that's why for today's 5 Under Fifty, we've put together a special Halloween Edition of our favorite Halloween-inspired items that you can wear all year round.
[box title="Shop These Under $50 Products" color="#000000″]
Hive & Honey Spider Cuff Bracelet – $22
Yellow Batwing Long Sleeve Skull Print Pullovers Sweater – $32
Zara Chain Necklace With Skull Pendants – $19
ASOS T-shirt Dress In Cobweb Lace – $29
[/box]
---

Audrey is currently obsessed with humorous puns, Erte, Thursday nights on NBC, and scrolling through couture millinery websites..
All author posts