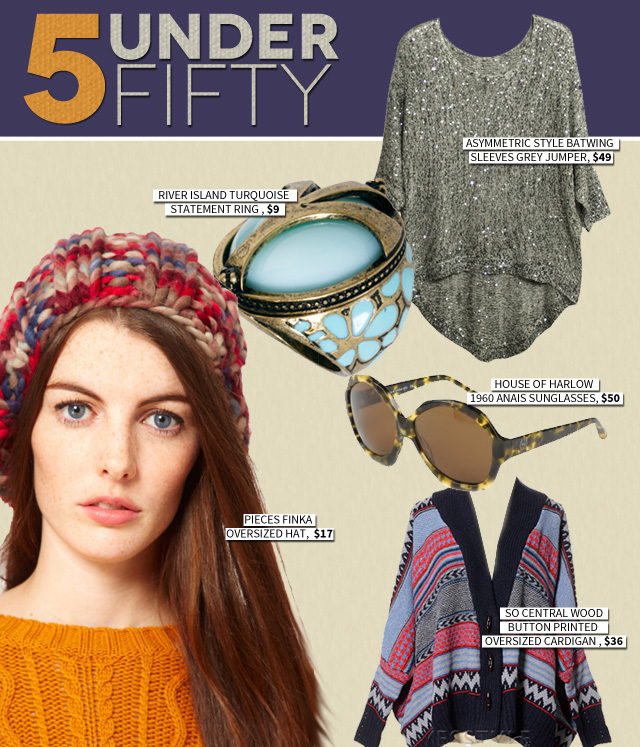 Unlike Goldilocks, sometimes too big is just right. Oversized proportions can create a dramatic effect, and even sometimes, wearing an oversized piece can balance out a look that leans on the fitted side.
But beware, ladies (and gents). The key to wearing oversized accessories or apparel is to not overdo it, unless you're intentionally going for the hobo-chic look in the way of the Olsen twins.
For fall, we're so onboard with oversized, dramatic accessories, cozy grandpa cardigans and big square sunnies. So much, in fact, that we couldn't help but share all of our fab oversized finds for an undersized price.
Tags:
5 Under Fifty