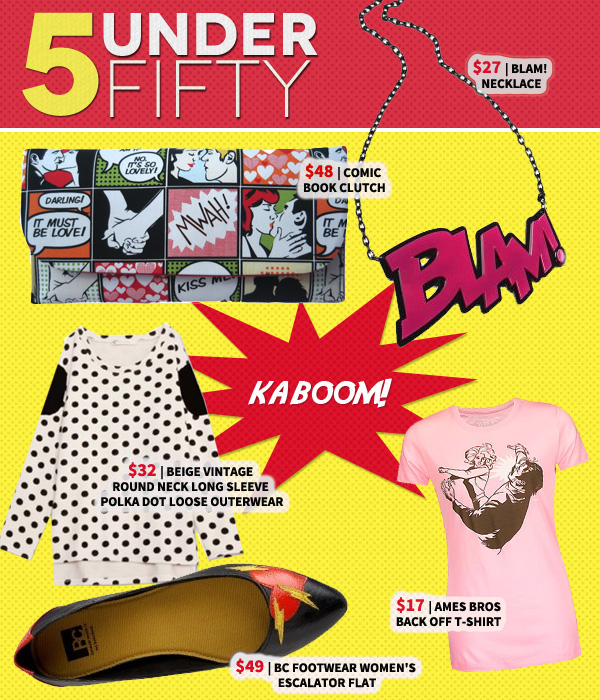 With the release of "The Avengers" and the latest "Batman" installment, fashion is making its mark on narrative illustrations.
From Phillip Lim's 3.1 Fall offerings of knitwear reminiscent of a Lichtenstein work of art, to Elizabeth and James' TEXTILE collection, the crossover between comics and clothing design can be seen everywhere
And for today's 5 Under Fifty column, we're geeking out with our favorite playful comic book-themed picks.

BLAM! Necklace ($27)
Ames Bros Back Off T-Shirt ($17)
Beige Vintage Round Neck Long Sleeve Polka Dot Loose Outerwear ($32)
BC Footwear Women's Escalator Flat ($49)
Comic Book Clutch ($48)
---

Audrey is currently obsessed with humorous puns, Erte, Thursday nights on NBC, and scrolling through couture millinery websites..
All author posts