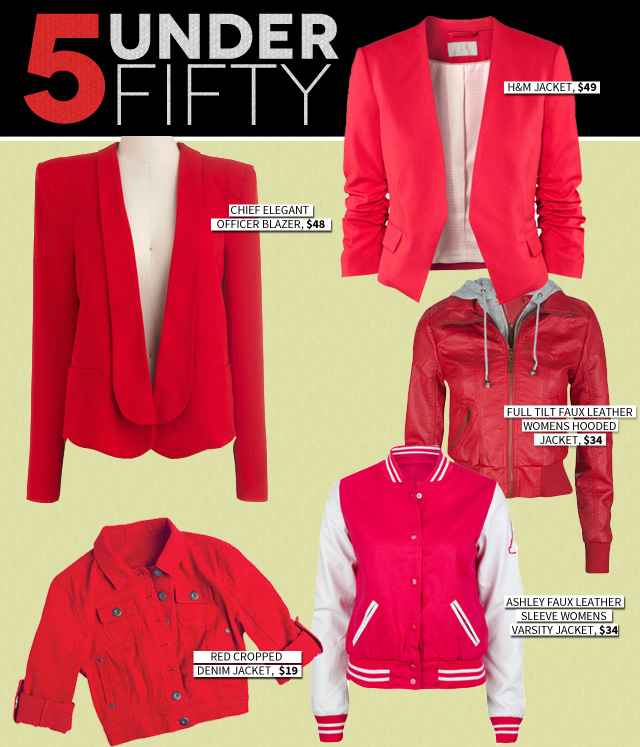 If you want to look powerful, certain stylists say that you should incorporate a red item into your look.  On the other hand, wearing red to a funeral can be a sign of disrespect.
Both Stevie Wonder and Chris de Burgh made hit songs expressing their affections for ladies/women wearing the color, proving that red also represents all things having to do with love and romance.
And like Stevie Wonder and Chris de Burgh, we're singing about the color red, too.
The months are getting a lot cooler, which is great for simple transition pieces like blazers and light coats to keep you warm, and it's also the perfect time to reveal our favorite red hot jackets and blazers, all under $50.
Tags:
5 Under Fifty