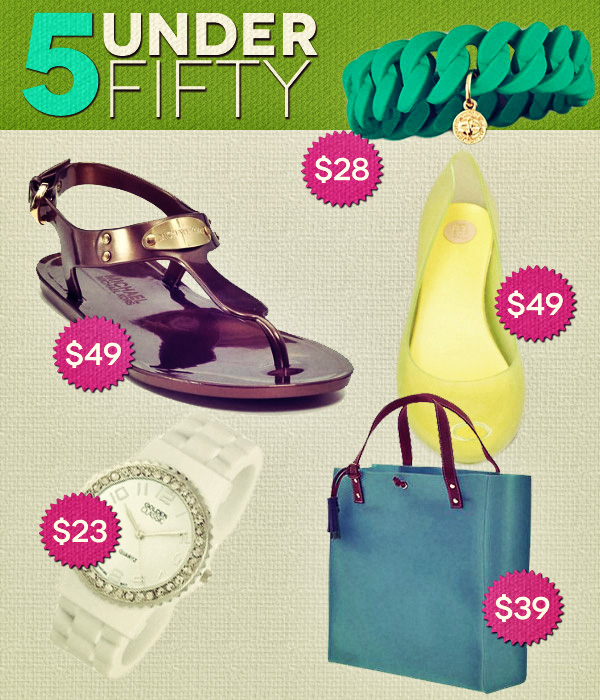 Remember in the 80s when we had jelly mania?  You couldn't go anywhere without seeing jelly shoes, jelly bracelets and of course, our beloved Swatches.
Since then, silicone hasn't really had another fashion moment.  That is, until now.
With options that no longer resemble the cheap 99 cent jelly shoe from the 80s, designers like Marc Jacobs and Michael Kors have reinvented the jelly with a new sophisticated twist.
For today's "5 Under Fifty" column, we've scoured the internets to bring you our five favorite jelly must-have pieces, and as always, all are under $50.

Marc By Marc Jacobs Rubber Katie Turnlock Bracelet | $28

Melissa Ultragirl in Transparent Yellow | $49

 Golden Classic Women's 2301-white "Bangle Jelly" Rhinestone Silicone Watch | $23

---

Audrey is currently obsessed with humorous puns, Erte, Thursday nights on NBC, and scrolling through couture millinery websites..
All author posts