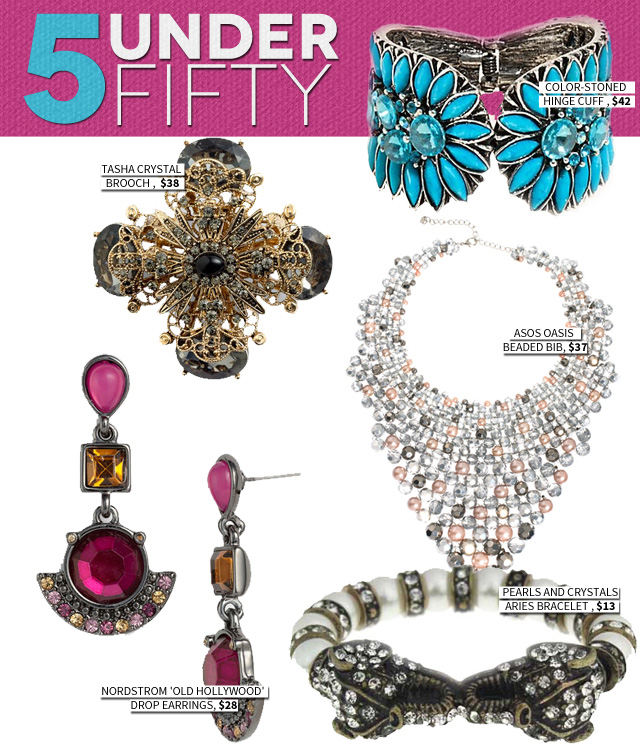 If you've been taking notice of recent runway and beauty trends, you'll know that royal inspired fashion and beauty is taking a strong hold on fall. Blame it on the popularity of "Game of Thrones," but we're transitioning from light and airy, to rich and ornate.
From royal colors,  like colbalt-blue,  to rich fabrics – such as jacquard and exquisite embroidery — we're seeing the royal treatment everywhere. And whether sequins, beads, lace or tiny paillette clusters, we're all about embellished ornate accessories, too. That's why we hand-selected 5 items, for $50 or less, that are sure to make you feel like a reigning queen.
Now, go out and rule the fashion universe, Miss Queen Supreme.
Tags:
5 Under Fifty