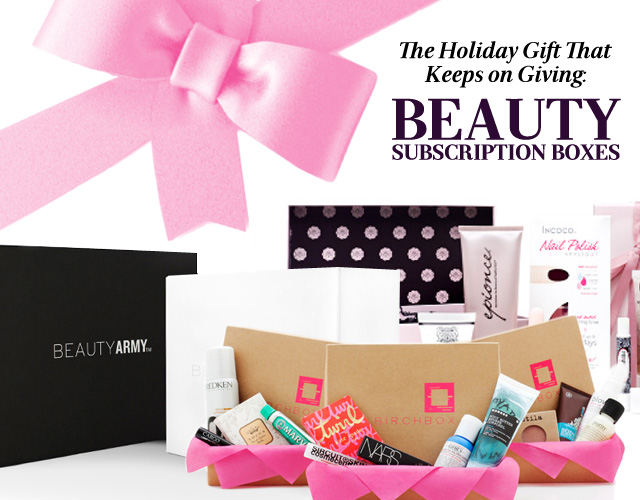 Gifting beauty goods is not always easy. People have different preferences—especially when it comes to fragrance and skincare—and unless you're getting a specific wish-list item (boring!), you basically have a 50/50 chance of falling short.  And no ones likes disappointment on Christmas day.
That's why giving a beauty box subscription is a great option for the holidays.
Who wouldn't want to receive a pretty package filled with carefully selected, high-end samples every single month? Whether they're product junkies or just extremely picky, you're sure to satisfy the beauty lovers on your gift list.
And who knows? You may just end up joining one yourself. Here are five subscriptions services we suggest you check out. [divider]
Perhaps the most popular of these makeup-of-the-month clubs, Birchbox has a variety of gift options to choose from.
There's the standard subscription (you can opt for three ($30), six ($60) or 12 ($110) months), a regular gift card (in which you choose the amount you'd like to spend, and the recipient gets to choose her own products) and the Birchbox Ultimate Collection ($200), which includes a one-year subscription plus five beloved bestsellers, all packed in a BAGGU Leather Pouch.
Glossybox is perfect for that person who loves all things luxe, as the site offers an amazing variety of brands from all around the globe. It's a bit pricey—$21 per month—but the samples are truly high-end.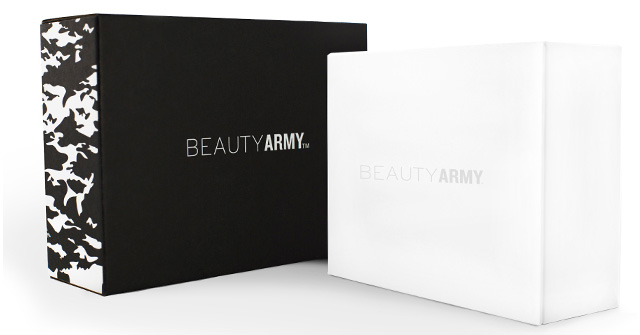 For less mainstream beauty options, try Beauty Army. For $36, you can give a pal three months of boxed goodies from hard-to-find brands like Lucky B., Weleda and Bésame Cosmetics.
Ecoemi is the perfect way to introduce someone you love to the world of organic beauty. For $15 a month, she'll be mailed five to ten eco-friendly samples, all wrapped in pretty recyclable packaging.
Ipsy was created by YouTube phenom Michelle Phan, whose incredibly popular beauty tutorials have made her an internet star. The site has a wide variety of gifting options: three months for $30, six months for $60, one year for $100 and two years for $220.
---

Susan is a freelance writer, born and raised in NYC and currently based in Brooklyn. She's the senior beauty editor for Meets Obsession, and also writes for online publications such as Mamasarollingstone.com, TueNight.com.
and The Huffington Post. Susan had a serious candle hoarding issue that she has no plans to address. She's currently obsessed with Marc Jacobs' new beauty line, her black Zara moto jacket, and Aaron Paul.
All author posts