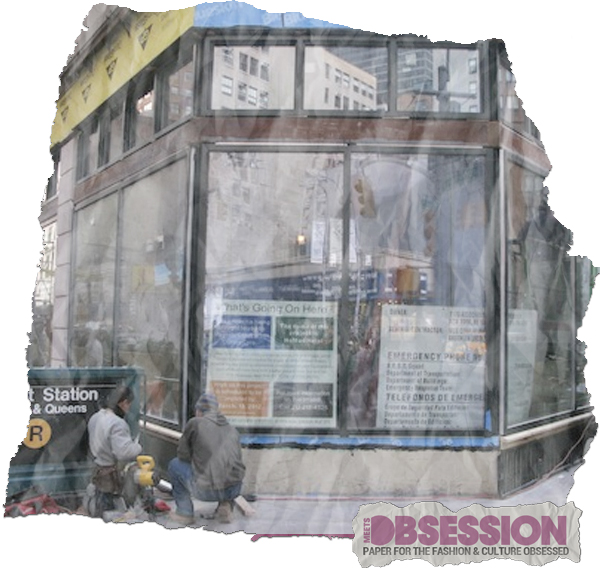 Kitsune New York storefront.  Photo courtesy of Kitsune.
[divider]
We've got great news for the hipster at heart:  Franco-Japanese fashion brand and music label, Kitsune will open its doors to a New York flagship this April.
Previously restricted to a couple racks at Barneys and briefly sold at Urban Outfitters, the Kitsune collection was once difficult to come by despite the viral popularity of its signature fox tee and the collection's popularity in Paris and Tokyo.
New York will finally broaden Kitsune's reach with a location in Manhattan's new IT neighborhood, the newly coined "NoMad district" at 28th and Broadway, where the shop will be a lower level tenant of the upcoming NoMad Hotel.
NoMad may have a bit of catching up to do with hotel-boutique collaboration rival Ace Hotel, the location that houses the devastatingly cool Opening Ceremony just down the street.
To celebrate the New York opening of the one thousand square foot store—which promises to embody fashion, music and art—the music branch of Kitsune will be releasing a "Kitsune America" compilation in May.
---

Sinta Jimenez is currently obsessed with Opening Ceremony collaborations, Band of Outsiders, warabi mochi from Temari Cafe, meteor showers, and finding a Jeff Buckley soul with a Jason Segel sense of humor.
All author posts