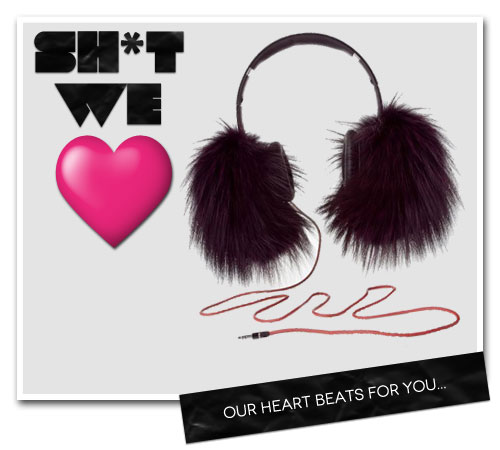 Oscar de la Renta continues to push the limits of decadent design with the release of their latest tech savvy accessory: Oscar and Beats by Dr. Dre.
That's right, the traditional Beats by Dre headphones have taken on a high fashion persona. A chic take on the already high quality ear gear, these furry, plum colored Beats have already come under fire by PETA due to the headphones being covered in "luxe silver fox."
PETA official Michelle Cho sent a letter to Dr. Dre saying, "With so many fashionable, cruelty-free materials available these days, we hope that you will keep animals in mind and choose not to use fur or exotic skins in your collection."
Dre did not return the request for comment.
While these controversial accessories may not be an animal lovers first pick, if over-the-top and  fabulous technology is your thing, we've found the perfect Beats for you.
---

Saron is a writer and student born in Ethiopia and raised in Washington, DC. She is incapable of keeping a phone for longer than a few months, exclusively wears Miss. Dior Cherie, and her guilty pleasures include any novel written by V.C. Andrews (don't judge), Essie's "Little Brown Dress", and Stoli. She is currently obsessed with the poetry of Edmund Wilson and The Arctic Monkey's latest album "AM".
All author posts