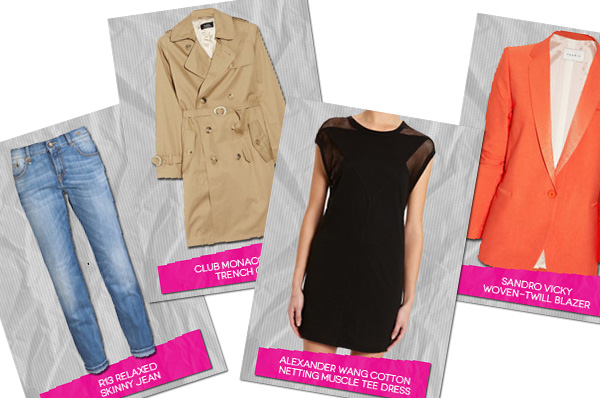 At some point in our lives, we have all opened our closets, examined the rack of clothes in front of us, and still found that there is nothing suitable to wear.
Whether you are getting dressed for a meeting at the office or a first date, there are several essential items that should be added to your closet to avoid the agonizing statement, "I have nothing to wear!"
No matter what your individual style is, there are key items that you absolutely must add to your closet to make getting dressed from head to toe simple yet trendy. Use the following fashion advice to stock your wardrobe with the five classic pieces that, may be expensive, but have versatility and will last forever.
1. First, every woman needs the items in her closet to be versatile. A blazer is an essential piece of clothing that can be paired with almost anything in your closet, dressed up or down. The numerous monochromatic colors available makes it easier to style a blazer with a skirt, trousers, or a pair of jeans.
For a chic iteration of the beloved schoolboy blazer, try our current obsession, a crafted shrunken fit blazer, tailored to the nines from J Crew.
2. It's  important that your wardrobe essentials remain classic and will never really go out of fashion. That is why an LBD ( little black dress) should absolutely be a staple in your closet.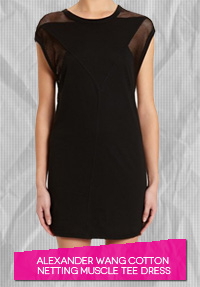 Your LBD should be well-made and fit like a glove, to hide your flaws and accentuate your attributes. Because it is a black basic, you are free to add color in other areas of your outfit and have fun incorporating prints and chic accessories.
A little black dress that will make you feel fabulous and will make the perfect investment is a Alexander Wang statement-making cotton netting dress that sculpts an exceptionally feminine silhouette and provides an effortless office-to-evening look.
3. Every woman should have a garment for outer wear that fits perfectly and gives her a slimming appearance. The classic trench coat is a necessary staple because it never goes out of style and can be worn in any season. A trench coat should fit well in the shoulders to avoid looking overwhelmed.
It is important to pick a a fit you are comfortable with, cinched at the waist or a loose fit, single-breasted or a more traditional double-breasted trench. It is also key to select a trench coat that is the correct length — it should be long enough to cover up a dress but short enough to not add too much volume when worn with trousers or jeans.
4. An item that will form the basis of any stylish wardrobe is a pair of quality jeans. Be sure to choose a style of jeans that is flattering to your body type; styles range from skinny, high-waisted, flared, wide-leg, to bootcut.
Also, keep in mind that the wash of your  jeans can designate whether they can be worn casual for the day or dressed up at night.
5. For the ultimate wardrobe essential that goes with everything, add a pair of black pumps to your closet. Invest in a chic pair of shoes that can be a go-to outfit maker that doesn't have to break the bank. When buying shoes, make sure they are comfortable and the right fit. Pumps are a garment that you will rely on time after time, so be sure that they are of exceptional quality.